The Tire Cologne still taking place as planned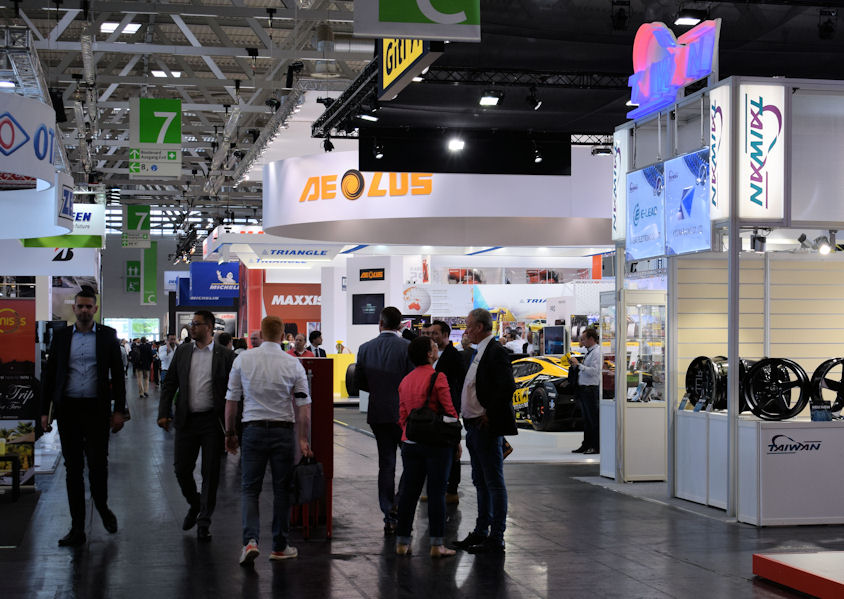 In the wake of decisions to cancel a number of exhibitions and trade fairs in Europe, including the Geneva International Motor Show, the organisers of The Tire Cologne met yesterday to discuss how the coronavirus could affect this year's show and how they should respond to the situation. After taking many factors into consideration, they've decided to continue preparing for the exhibition's doors to open on 9 June, but are keeping a close eye on developments nonetheless – and will act to minimise the potential risk to exhibitors and visitors.
"Preparations for The Tire Cologne are currently progressing according to plan," states Guido Gudat, vice president of corporate communications for show organiser Koelnmesse. "On-site, we will take all necessary measures recommended by the authorities: We'll provide information on useful prophylactic measures. We'll offer strong disinfectants, the most effective means of preventing transmission. High traffic areas will be cleaned with increased frequency. Qualified doctors and paramedics in our medical stations will be prepared for possible suspected cases and be available to answer any questions."
Gudat shares that Koelnmesse will reassess its plans for The Tire Cologne should the situation or official recommendations regarding coronavirus change, and will notify those affected as soon as possible.