Schrader TPMS Solutions strengthens EMEA sales team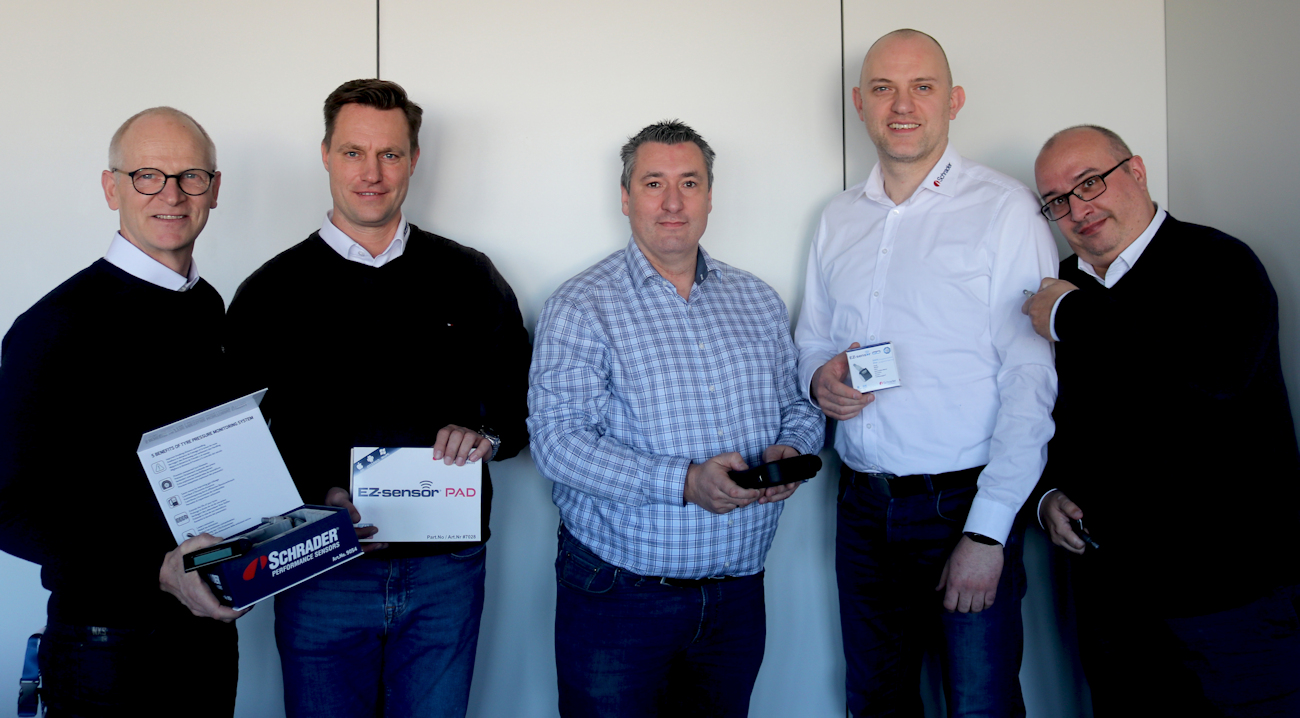 Three new members have joined Schrader TPMS Solutions' sales team in the EMEA region: Ayhan Akin, Patrick Bondzio and Thorbjörn Källsbäck. The trio, who report to Alexander Baumann, will be responsible for the existing customer base in their respective markets as well as its strategic growth projects.
Ayhan Akin has joined Schrader with 12 years of experience in various sales and business development roles in Germany and Turkey. He brings along his expertise in public relations and trade show organisation and management. In his most recent roles, Akin built up a new sales organisation and supported the turnover growth with spare parts dealers, distributors and buying groups for automotive aftermarket brands like Yuasa Battery and Banner Batteries. Ayhan Akin is based in Cologne, Germany and is responsible for TPMS accounts in DACH (Germany, Austria, Switzerland), Benelux and Turkey.
Patrick Bondzio has more than 15 years of experience in the tyre business. Patrick started his career at his family-run tyre shop as a sales manager, which later on he managed for almost four years. In his most recent roles, Bondzio has been employed by brands such as and Giti in various sales roles for the DACH region. Patrick is based in Duisburg, Germany and is responsible for tyre distributors and wheel assemblers in the DACH region.
Thorbjörn Källsbäck joined Schrader in early 2003 as a contractor and was employed as a resident engineer working on TPMS projects with OEMs like Saab and GM/ Opel. Under his supervision, Volvo Cars implemented Schrader TPMS in the first generation of the XC90. Thorbjörn was also part of the team implementing the TPMS PAL system on the Volvo Cars SPA platform. Mr. Källsbäck is based in Trollhättan, Sweden and is looking forward to expanding the Schrader TPMS business in the Nordics region.
"As we are substantially growing our business, strong sales and marketing teams will play a key role. Our customers keep telling us that personal touch helps the Schrader brand stand out from competitors. I believe that with help of these new team members, we will be able to grow closer to the market," says Alexander Baumann, head of sales EMEA at Schrader TPMS Solutions.