Safety is paramount – a garage view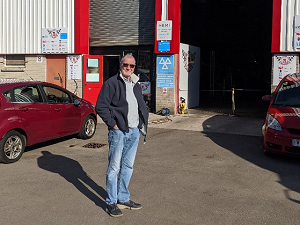 Avia Autos remains open for those requiring essential travel, as it continues to offer needed services, such as MOTs and essential repairs. Hayley Pells, the garage's proprietor, is encouraging garages and workshops to stay open to help support these customers.
Opening hours are restricted to 08.30-14.00 as Pells is being mindful of resources, especially the safety of her team. This reduced capacity allows much needed rest and sanitation procedures.
She recently welcomed customer, Mr Doyle, who waited at a safe distance for his car to be repaired. Mr Doyle is in isolation and retired – he also needs to attend regular chemotherapy appointments. Getting his car back on the road was of paramount importance to this particular customer, as is also the case with many others.