Mercedes AMG F1 team producing CPAP breathing aids to help Covid-19 patients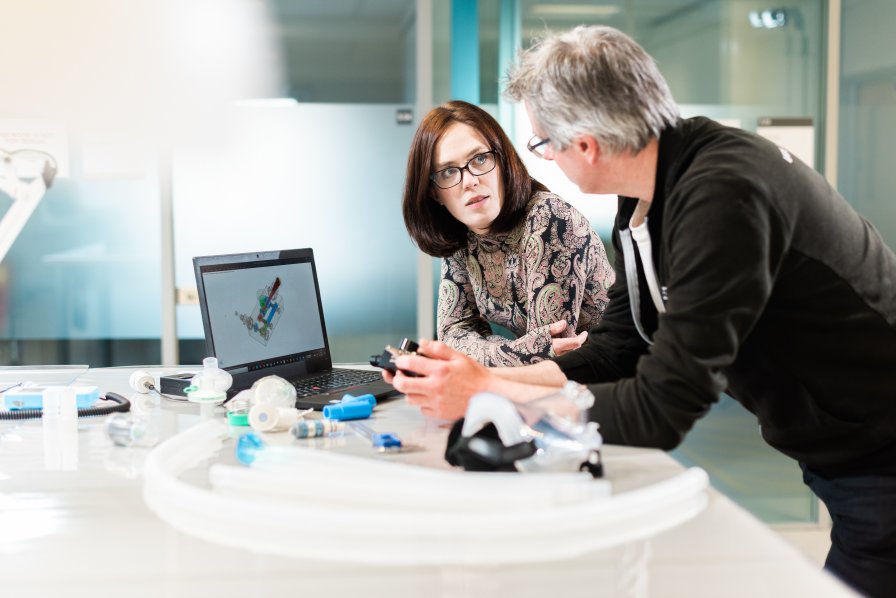 Following government calls for automotive manufacturers to assist with ventilator production during the Covid-19 crisis, the Mercedes AMG F1 team has developed a breathing aid designed to help keep patients out of intensive care. The device was adapted by mechanical engineers at UCL and clinicians at UCLH working with Mercedes-AMG High Performance Powertrains (Mercedes-AMG HPP) and has been approved for use in the NHS.
The breathing aid, known as Continuous Positive Airway Pressure (CPAP), has been used extensively in hospitals in Italy and China to help Covid-19 patients with serious lung infections to breathe more easily, when oxygen alone is insufficient.
Engineers at UCL and HPP and clinicians at UCLH have been working round the clock at UCL's engineering hub MechSpace to reverse engineer a device that can be produced rapidly by the thousands. This has now been recommended for use by the Medicines and Healthcare products Regulatory Agency (MHRA).
According to the team of scientists and engineers that worked on the project, development – from initial meeting to production of the first device – took less than 100 hours. Now, the first 100 devices are to be delivered to UCLH for clinical trials, with rapid roll-out to hospitals around the country ahead of the predicted surge in Covid-19 hospital admissions.
The collaboration, supported by the National Institute for Health Research UCLH Biomedical Research Centre, demonstrates the way that universities, the NHS and industry are coming together to help the national response to the Covid-19 coronavirus outbreak, by providing vital technologies to the NHS which can enable them to care for patients who require respiratory support.
Reports from Italy indicate that approximately 50 per cent of patients given CPAP have avoided the need for invasive mechanical ventilation. However, such devices are in short supply in UK hospitals.
UCLH critical care consultant Professor Mervyn Singer (UCL Medicine) said: "These devices will help to save lives by ensuring that ventilators, a limited resource, are used only for the most severely ill.
"While they will be tested at UCLH first, we hope they will make a real difference to hospitals across the UK by reducing demand on intensive care staff and beds, as well as helping patients recover without the need for more invasive ventilation."
Professor Rebecca Shipley, Director of UCL Institute of Healthcare Engineering, said: "At UCL, we have an established ecosystem of partnerships spanning engineers, healthcare and industry ready to be mobilised in times of need. It's been a privilege to work closely with our clinical colleagues and with doctors leading the Covid-19 response in China and Italy. This close contact has helped us to define the need and respond with technology that we hope will support the NHS in the weeks and months to come."
A device which helps patients breathe has been modified and improved by the Mercedes F1 team in less than a week, it has now been approved for use ⬇️
More here: https://t.co/h3tdJ8rraE pic.twitter.com/YGJ7JU2NaJ

— BBC Breakfast (@BBCBreakfast) March 30, 2020