Lockdown stops tyre production in India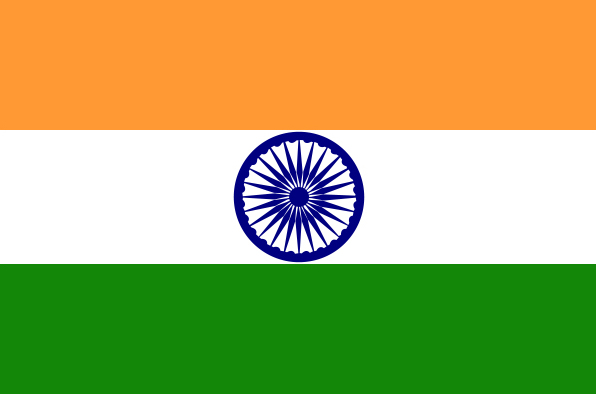 The lockdown now in place across India is one of the most radical measures seen to date during the COVID-19 pandemic. As a result, tyre production has come to a standstill at plants across the country. While India's government exempts the manufacture of " essential commodities" from the three-week lockdown it hasn't provided clarity as to what products it considers essential. Therefore it is unclear when tyre manufacture will recommence within the country.
Tyre makers have provided the following information, albeit in part before the scale of India's lockdown became known:
Apollo Tyres Ltd. has halted operations at its plants in Kalamassery & Perambra (Kerala), Limda (Gujarat) and Chennai (Tamil Nadu) until 31 March. In addition, employees in the company's offices have been instructed to work from home. The company announced on 23 March that top management had accepted a pay cut during the market difficulties brought about by the COVID-19 pandemic; Onkar S Kanwar and Neeraj Kanwar are reducing their salaries by 25 per cent, while senior managers in all regions have taken a 15 per cent reduction in their salaries.
Balkrishna Industries Ltd. has shut down its manufacturing units at Bhiwadi and Chopanki (Rajasthan) and Waluj (Maharashtra) until at least 31 March and at Bhuj (Gujarat) to 25 March.
Ceat Ltd. has suspended its manufacturing operations in Ambernath, Bhandup, Nagpur and Nashik (Maharashtra), Chennai (Tamil Nadu) and Halol (Gujarat) until advised otherwise by authorities. Office staff are working from home.
Goodyear India Ltd. closed its Ballabgarh (Haryana) plant on 22 March and had intended to stop production until 31 March.
In addition to stopping production at its nine plants in India, the management of JK Tyre & Industries Ltd. have also responded to the slowdown that's been aggravated by the COVID-19 pandemic by announcing a voluntary pay cut for its leadership team. The company's chairman and fulltime directors have taken a 25 per cent reduction in their salaries, while salaries for other senior managers have been cut by 15 to 20 per cent. The pay decrease will also apply to management within the tyre maker's international operations.
Maxxis Rubber India Pvt. Ltd. has suspended operations at its Sanand (Gujarat) production facility until 14 April.
MRF Ltd. reports that operations at the company's eight plants, head office and sales offices will also remain shut until the lockdown is lifted.
TVS Shrichakra Ltd. (TVS Tyres) is shutting down its Madurai (Tamil Nadu) plant from today, while its facility in Rudrapur (Uttarakhand) closed on 23rd March. The original intention was to resume operations on 1 April and 31 March respectively. Employees who can work from home have been instructed to do so.