Koelnmesse postpones The Tire Cologne until 2021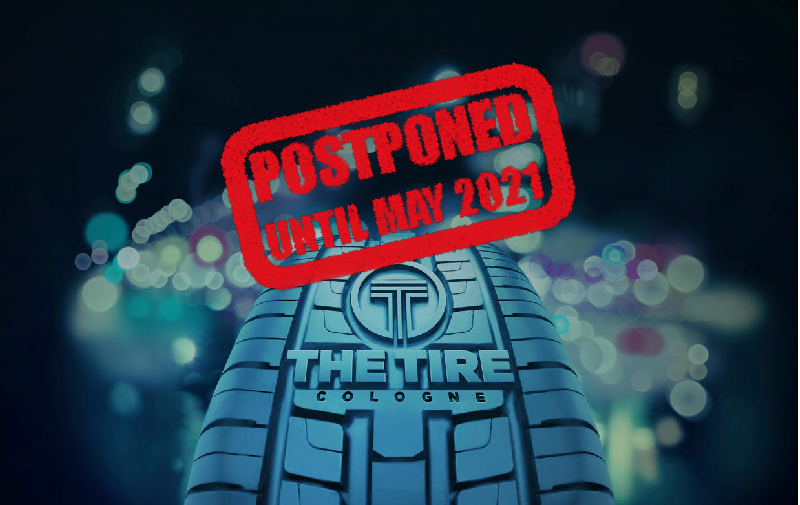 Koelnmesse has postponed The Tire Cologne 2020. The organiser of the largest tyre business show in the world came to the decision following what it calls "an in-depth consultation." The postponement was made in agreement with the German Tyre Retail and Vulcanisation Trade Association (BRV), Koelnmesse's partner for the event. Originally scheduled for 9-12 June 2020, the show is to be rearranged for 18-20 May, 2021.
The cancellation or, as it turned out, delay of the show became the most likely option for a growing number of reasons in the last two weeks – the North Rhine-Westphalian government's measures to restrict large event, the withdrawal of Michelin and other high-profile exhibitors, and delays already announced to other exhibitions due to take place at the same exhibition hall in the next few months – but all with the same root cause: the Covid-19 pandemic.
In announcing The Tire Cologne's postponement, Koelnmesse's management added that it has decided not to organise any events until the end of June 2020 – after the show was due to take place. This decision is supported by the crisis management team of the City of Cologne, which also recommended in its meeting on 18 March to cancel trade fairs during this period.
The decision has also been informed by the agreement between the German federal government and German state governments on common guidelines for dealing with the coronavirus epidemic. This explicitly includes the general closure of trade fairs and exhibitions.
Koelnmesse's statement adds that it "is making this early announcement in order to provide exhibitors and visitors of The Tire Cologne with planning security. The success of The Tire Cologne, the leading international trade fair for the tyre and wheel industry, is based on the global players that exhibit at and visit the event. The current circumstances, however, do not permit the intensive preparations necessary for a successful trade fair that is also safe for all participants involved. After careful review of all the options available, The Tire Cologne has now been rescheduled for 18 to 20 May 2021."
Meanwhile the BRV said that it "completely stands behind the decision" to postpone the show, adding: "The health of the exhibitors and visitors remains a top priority for the BRV too."
Koelnmesse added that the fact that "nearly 45 per cent of all exhibiting companies at The Tire Cologne come from the hard-hit countries/regions of Italy and Asia alone," while 10 per cent of visitors were expected to come from China or Italy.