Hankook extends rugby league sponsorship in Australia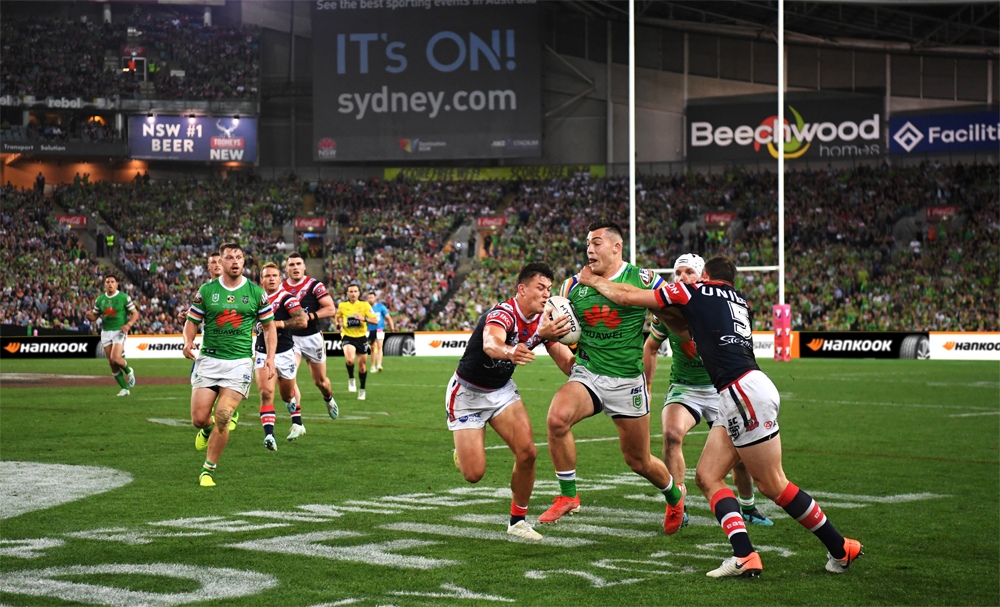 Thanks to an extension of the current partnership, Hankook will return in 2020 as official tyre of Australia's National Rugby League (NRL). As part of the newly-extended contract, the tyre maker will launch what it says will be "one of the biggest consumer promotions ever seen" in the country's tyre industry; this will run from April to August 2020.
The partnership also sees the Hankook tyre brand appearing on in-goal virtual signage at televised Thursday evening games and on LED signage, both during the finals and for the three 'State of Origin' series matches between teams representing New South Wales and Queensland.
"We are happy to continue our association, with NRL being one of the biggest sporting codes of the country," comments Ted Choi, managing director at Hankook Tyre Australia. "Our association over the years has helped Hankook increase brand awareness and we intend to align our strategy to target brand preference for 2020 onwards."
Choi adds: "The NRL's reach includes millions of people across Australia and throughout the world. I am pleased to say that the renewal substantiates our goal of placing Hankook at the top of mind in the tyre industry."
Marc Sibbald, sales director at Hankook Tyre Australia, says the partnership's aim is to "link the NRL to every purchase of Hankook tyres by a consumer." The company will also reward its retail partners for their support by "giving them unique NRL experiences."