Get a grip – Auto Bild Sportscar tests 10 tyres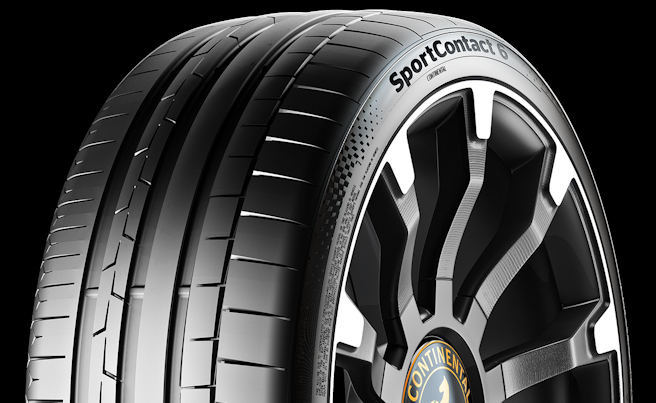 Tyre choice is a "decisive factor" determining a vehicle's dynamic qualities, comments Auto Bild Sportscars in the preamble to its latest comparative test.The performance motoring magazine stresses that this is particularly the case when choosing the right rubber for performance cars. We see this in its 2020 summer tyre test, in which Auto Bild Sportscars looks at ten size 245/35 R19 (front axle) and 265/35 R 19 (rear) tyres that cover a range of prices and performance levels.
The testers chose a Mercedes Benz AMG C63 to do the honours and put the tyres through their paces at Continental's proving ground in Ulvade, Texas. They were able to separate the "wheat from the chaff" from the very start.
First place was shared by two tyres, and Auto Bild Sportscars rated both products 'exemplary'
Continental SportContact 6: Testers Henning Klipp and Dierk Möller found this to be a "top-class" sports tyre with precise steering behavior and sporty-dynamic handling qualities. Braking distances were short in the dry and the Continental-shod test car cornered stably in wet conditions.The only negative comment, besides price, was comfort – this was only average.
Michelin Pilot Sport 4 S: This "all-round talent" gave the best driving qualities on both wet and dry surfaces as well as the shortest braking distances. The testers considered steering precise, with exemplary feedback. Like the Continental tyre, it handled aquaplaning situations well. But all this performance came at a price – the Michelin tyre was the most expensive in the test.
Three tyres were rated 'good'
Goodyear Eagle F1 SuperSport: According to Auto Bild Sportscars, the Goodyear tyre provided the best cornering as well as convincing handling qualities in wet conditions. Steering was precise and braking distances good in both the wet and dry. The testers judged it a comfortable tyre, too. Weaknesses included noise levels and elevated rolling resistance.
Hankook Ventus S1 evo²: Klipp and Möller said the Hankook tyre gave balanced performance at a high level. Particular strengths include stable driving characteristics on wet and dry surfaces, low noise levels, low rolling resistance and good performance for the price. The only fly in the ointment mentioned was slightly delayed steering response.
Vredestein Ultrac Vorti: The Vredestein tyre paired "dynamic handling" in the wet, including stable cornering and precise steering response, as well as good aquaplaning behaviour, with balanced, safe handling and short braking distances in the dry. The testers thought it delivered good performance for the money, but rolling resistance was high.
Three 'satisfactory' tyres
Falken Azeniss FK510: Auto Bild Sportscars reports that the Falken tyre particularly came into its own in the wet, with sporty handling qualities and precise steering. Wet braking distances were short too, as they were in dry conditions as well. The testers also commended the tyre's comfort and competitive pricing. They listed a couple of weaknesses, most notably understeer and delayed steering response on dry surfaces. Rolling resistance was also on the high side.
Yokohama Advan Sport V105: The testers found the Yokohama tyre to be a sporty handler with well-balanced performance and short braking distances in dry conditions.They also considered its handling safe in the wet, but they noted that wet braking distances were on the long side. Other criticisms included rolling resistance, comfort and price.
Toyo Proxes Sport: The Toyo tyre offered good safety reserves when aquaplaning, and braking distances in dry conditions were short. The testers considered it well-priced, too, but they reported a few weaknesses. These were "only satisfactory" grip as well as understeer in both wet and dry conditions, slightly delayed steering response and only satisfactory ride comfort.
Not recommended
Nankang Noble Sport NS-20: First the good news – Möller and Klipp found the Nankang product to be a safe tyre when aquaplaning, and the purchase price was low. But the testers said this "low budget" tyre delivered "dangerously extended braking distances" on both wet and dry surfaces. Handling in the wet and dry was "inharmonic" and steering was delayed and spongy. Rolling resistance was also high.
Semi-slick and semi-recommended
Michelin Pilot Sport Cup 2: Auto Bild Sportscars evaluated one semi-slick pattern alongside the nine tyres. Its remit differs from that of the others so it wouldn't be fair to directly compare this second Michelin tyre. What the testers found is that it gives – as you'd expect – very good performance in the dry. Steering is precise here and feedback exemplary. Dry grip is excellent. The tyre's suitability in wet conditions is limited.