UK, European car registrations decline in January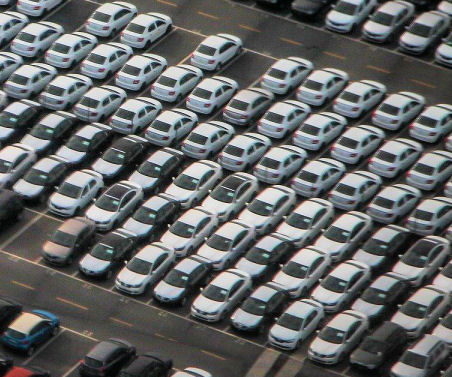 As far as the European Automobile Manufacturers Association (ACEA) is concerned, we can count Brexit as occurring from the start of this year – the association has already removed the UK from its passenger car registration figures for January 2020. Registrations for the slimmed-down EU27 region fell 7.5 per cent year-on-year, to 956,779 units. Registrations fell by a similar level on our side of the channel, with figures from the Society of Motor Manufacturers and Traders (SMMT) showing a 7.3 per cent decline in January, to 149,279 units.
The SMMT attributes the lower year-on-year registrations in the UK to "continued confusion surrounding diesel and clean air zones and ongoing weak consumer and business confidence continue to affect demand." Continuing low consumer demand was a key driver behind the decline, with registrations by private buyers down 13.9 per cent. Fleet registrations also fell but by a less significant 2.2 per cent.
Registrations of new diesel cars fell for the 34th month, by 36.0 per cent, to record the weakest performance since 2000 and just 19.8 per cent share of the market, while demand for petrol vehicles also declined, by 9.5 per cent. In contrast, registrations of alternatively fuelled cars continue to grow. Hybrid electric cars (HEVs) increased by 20.6 per cent, with 8,941 hitting British roads, and plug-in hybrid electric vehicle (PHEV) demand more than doubled, up 111.1 per cent to 4,788 units. Battery electric vehicle (BEV) registrations, meanwhile, continued to surge, up 203.9 per cent to 4,054 units and a 2.7 per cent market share. Combined, alternatively fuelled vehicle registrations reached 11.9 per cent of the market in January – the highest on record, up from 6.8 per cent in the same month last year.
The new car market is a key driver of the UK's overall economy, so another month of decline is unsettling," said Mike Hawes, SMMT chief executive. "Consumer confidence is not returning to the market and will not be helped by government's decision to add further confusion and instability by moving the goalposts on the end of sale of internal combustion engine cars."
EU results reflect decline in major markets
Major taxation changes announced by some EU member states for 2020 pulled registrations forward into December 2019, and the ACEA says this explains the drop seen in January. Other contributing factors included weakening global economic conditions and uncertainty caused by the UK's departure from the European Union.
As a result, demand for new passenger cars in the four major EU markets fell during the first month of 2020. France posted the strongest decline (13.4 per cent), followed by Spain (7.6 per cent), Germany (7.3 per cent) and Italy (5.9 per cent).