New Laufenn performance, touring ranges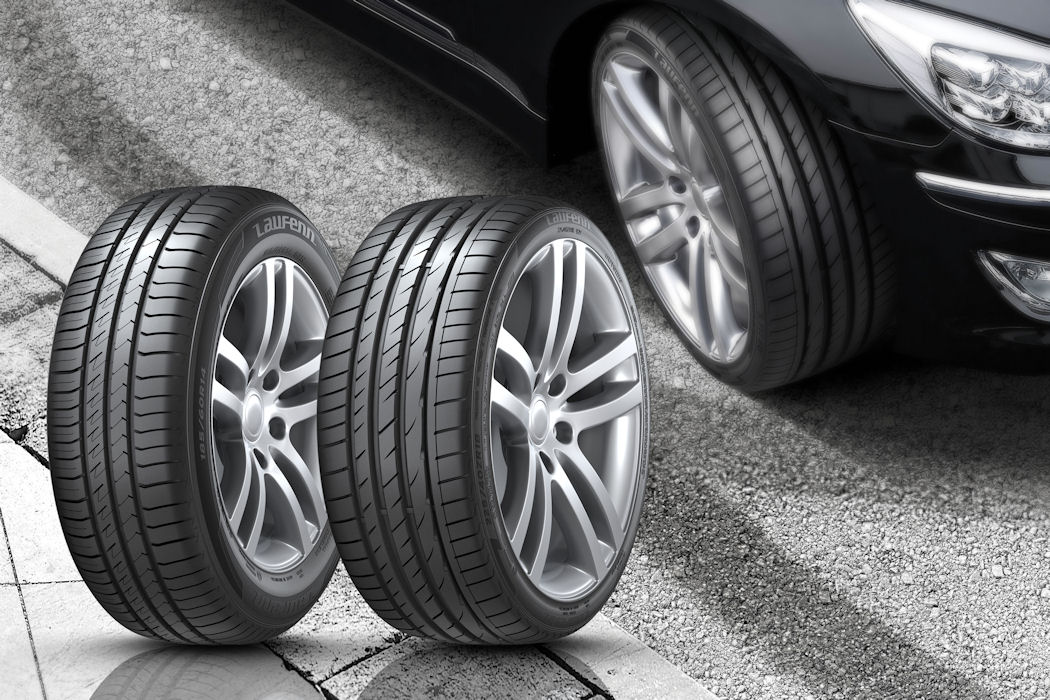 For the past four years, Hankook Tire has offered customers in European markets a choice of two tyre brands – its flagship Hankook brand and Laufenn, a range "tailored to different lifestyles and above all meet the needs of price-conscious drivers." The Laufenn line-up has now been further extended with two new models, the Laufenn S FIT EQ+ for the performance segment, and Laufenn G FIT EQ+ for the touring segment. Both arrive in spring 2020 and replace existing, similarly-named products.
Introducing the tyres, Hankook Tire says the new 'Laufenn-Plus' generation products offer higher performance and greater stability on both wet and dry roads due to an optimised tread compound.
The Laufenn S FIT EQ+ for the performance segment is equipped with a 'Hydro-Flow' block tread pattern; this is designed to work together with the tyre's four main circumferential grooves and streamlined tread block arrangement to reduce aquaplaning. Furthermore, Hankook Tire says its improved silica compound has led to a "significant reduction" in braking distance, especially on wet roads. It adds that the S FIT EQ+ also achieves optimised performance and good stability even at higher speeds thanks to reinforced tread bars which ensure greater block stiffness.
Designed specifically for the touring segment, the Laufenn G FIT EQ+ continues the four-rib tread pattern seen on its predecessor. Hankook Tire says this provides smooth, comfortable rolling in a wide range of road conditions. The variable depth tread grooves allow quick water run-off, and together with sipes attached to the blocks of the inner shoulder, improve wet grip. The Laufenn G FIT EQ+ has also been given a new tread compound for more grip on wet roads. A special base rubber layer below the tread helps reduce rolling resistance. The optimised tyre contour prevents irregular wear by distributing weight evenly across the entire tread width. The stiffness pf the tread blocks varies according to their placement, and this minimises vibration and noise levels for an altogether comfortable ride.