MotorEasy acquires Motokiki tyre price comparison site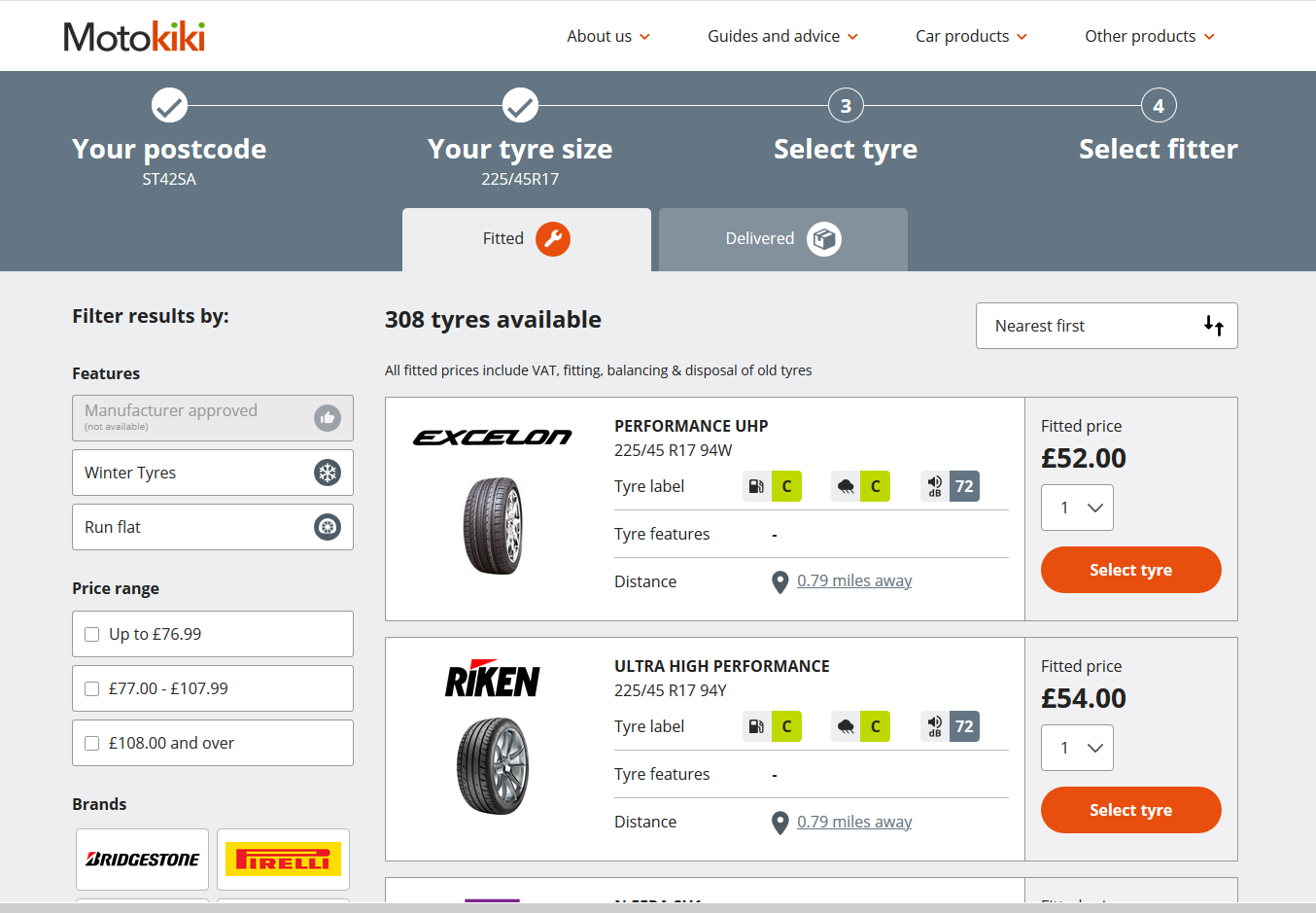 Motoring services website, MotorEasy has acquired tyre price comparison site Motokiki. The acquisition represents the latest addition to MotorEasy's portfolio of motoring products, which includes insurances, fixed-price repairs, MOTs and servicing, and car leasing. Motokiki was launched in quarter four of 2018, backed by £3 million of equity investment from Maven Capital Partners and the Development Bank of Wales. It entered administration just under a year later, following the resignation of co-founder and CEO Debra Williams. MotorEasy's announcement claims that Motokiki is "the only independent tyre comparison website", but a recent Tyrepress survey of the UK market found eight current tyre comparison websites with a variety of approaches, including the independent user review site TyreReviews.co.uk, and Tyrepress's sister site WhatTyre.com, which uses professional tyre reviews and experienced editors to rank tyres with its Tyrescore system.
Duncan McClure Fisher, MotorEasy founder and CEO, said: "The tyre industry has been slow to adapt to 'buy today, deliver tomorrow' consumer expectations, instead relying on more traditional marketing methods. This out-dated approach is partly due to tyre purchasing's many variables and jargon, including sizing and performance characteristics."
Motokiki predicts that tyres will "account for 20 per cent of all sales in 2020 (up from 13 per cent in 2016)." It values the market in the UK at £3bn. It also predicts that the rise in electric vehicles and legislation banning internal combustion engine car sales will place "a renewed focus on tyre technology and choice."
McClure Fisher continued: "Motokiki's values directly mirror MotorEasy's ambitions: to provide motorists with clarity of choice from a trusted source in a rapidly evolving market. We're delighted to expand our services with the acquisition of a company innovating in an otherwise traditional sector. The addition of Motokiki provides drivers with unprecedented tyre purchasing clarity that perfectly complements our mission to provide everything required by the modern motorist."
"For most drivers on a budget a significant saving per tyre is a worthwhile trade-off for a few decibels more road noise," McClure Fisher continues. "Fuel efficiency is more affected by sensible driving than tyre choice. You can easily sort results based on what is important to you: for example, the best wet grip rating for the VW above is £59.
"For all of new cars' advanced driver assistance and safety systems, tyres provide the only direct link between the vehicle and the road surface. This makes the correct tyre selection a huge decision," concludes McClure Fisher. "Tyre purchasing is a confusing and expensive process. The acquisition of Motokiki will help guide drivers through the technical jargon and ensure they get the best deal possible on their next set of tyres."
Some leading tyre industry backers turned away from the price comparison site after initial cooperation, with questions about the company's tyre price comparison strategy. Searching for 225/55R17 tyres on the site today, Tyrepress was offered 23 brands, listed in order of price with the cheapest first as the default setting. The site currently relies on tyre labelling as the sole source of tyre performance comparison. Users can opt to list tyre results in order of label grade for each of the three labelling categories, or from highest to lowest price, in addition to the default order.