Melett grows partnership with Universal Turbos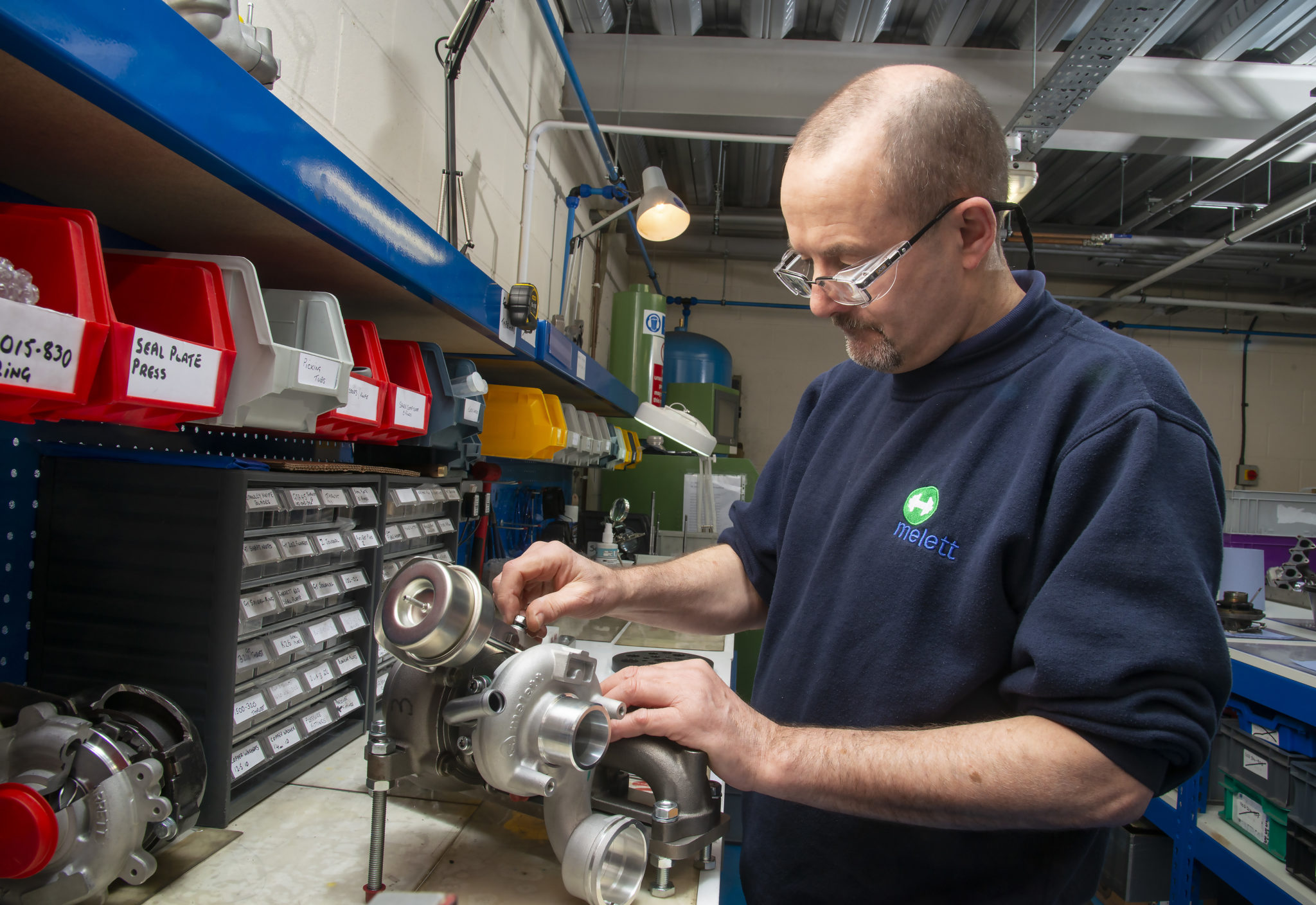 Melett, the leading UK supplier of precision engineered turbochargers and parts, has expanded its partnership with specialist turbo repairer Universal Turbos. Universal Turbos, based in Hampshire, supply workshops in automotive, motorcycle, marine, off-highway and agricultural sectors, offering a complete turbo repair and replacement service.
As the turbo repair and remanufacturing market undergoes a resurgence, Melett has been working on a series of new initiatives to support turbo repair specialists when faced with increased demand from independent garages, motor factors, buying groups, and warehouse distributors.
Universal's technical director James Hard explains: "Universal is relied upon to supply quality turbochargers. The selection of the correct turbo for a vehicle has become more complex and we have to take customers through a process of elimination to find the right product for them. Vehicle manufacturers can change turbo suppliers and, as a result, we can have five different versions of a turbo for one vehicle make and model. To support us, we have complete confidence in Melett parts and the information they provide, offering full traceability on all parts."
With this increase in demand, Melett – through its "What's in Your Turbo?" campaign is encouraging the market to question parts quality even more and look beyond price and appearance. It is risky to assume that parts are identical, even if they look the same.
"Fault finding has become tougher due to variations in diagnostic equipment and the mechanic's ability to interpret the results, and the fact that the industry has been taught to trust the computer with all the answers," said Hard.
Darren Johnson, head of sales at Melett, said: "As a leader in the supply of high-quality turbocharger parts, Melett exists to support companies like Universal who are relied upon to have the relevant expertise and correct specialist equipment to offer the very highest level of turbocharger repairs."