Measuring tyre wear & pressure in one pass – Michelin Partners with HGV network AS 24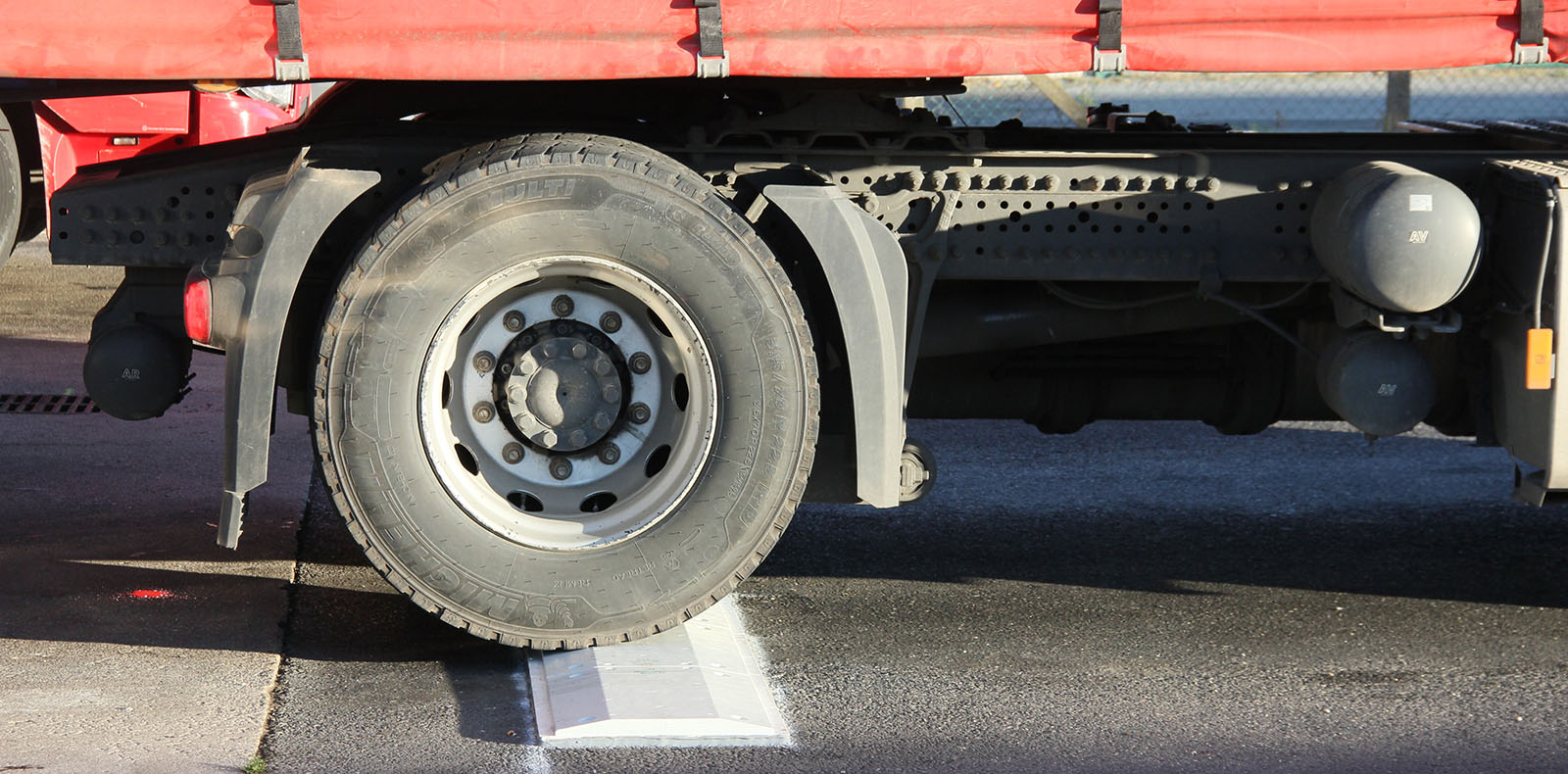 Michelin is teaming up with AS 24, the HGV service station network that fuel company Total runs in 28 countries across Europe, to launch a new automatic tyre inspection service – Fleet Diag 24. The partners will launch their diagnostic offer in March. The rollout begins in a small way, with Fleet Diag 24 initially offered at just three sites in France, however, we can expect to see it introduced at many more of the 986 AS 24 outlets in the UK and Europe.
Fleet Diag 24 can evaluate the condition of truck and trailer tyres in one pass. The system centres around Michelin's QuickScan technology, a tyre wear measurement tool that works with all truck, trailer and tyre brands and uses magnetic scanners to automatically measure tyre wear. Tyre pressure management by means of a radio receiver coupled to the scanner will be added to QuickScan in autumn 2020. In total, Michelin has filed more than 15 patents for QuickScan.
Fleet operators must equip their vehicles for Fleet Diag 24 by fitting their vehicles with QuickScan kits. These consist of an RFID tag affixed to the vehicle chassis for identification purposes and, from autumn 2020, valve caps that monitor tyre pressure to wheel rims. In addition to this basic pack, a set of diagnostics tools is available for fleets that enables them to receive reports on tyre condition with recommended remedial action.
Once vehicles are kitted out for Fleet Diag 24, tyre wear and pressure can be measured every time they visit an AS 24 service station equipped with Michelin QuickScan technology. Drivers will be sent a text alert informing them of any problem that needs attention, and fleet managers will regularly receive comprehensive diagnostic reports.
"This solution fits perfectly with Michelin's All Sustainable vision to promote innovative connected solutions in favour of safe, more efficient mobility that is also more sustainable and respectful of the environment," states Pascal Zammit, connected mobility director at Michelin. "Thanks to the extent of its network, our partnership with AS 24 is a tremendous opportunity for us to share our innovations with road haulage fleets."
"AS 24 is delighted to be able to provide road transport professionals with Fleet Diag 24 in association with Michelin," adds Manuel Olivier, president, AS 24. "This tyre diagnostics system enables our customers to make the very most of the time they spend in our service stations and enhance the safety of their fleets. Its launch is a further sign of AS 24's resolve to facilitate the everyday lives of road transport professionals by means of accessible, user-friendly services and increasingly innovative solutions."