MAHA Ireland supplied lifts at centre of Irish MOT crisis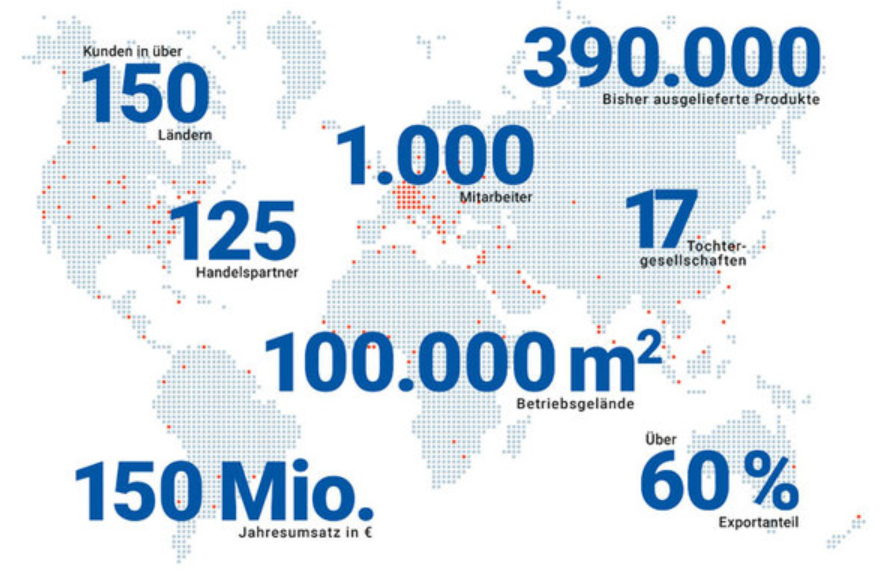 MAHA Ireland Ltd., a wholly-owned subsidiary of the German company MAHA Maschinenbau Haldenwang GmbH & Co. KG, supplied the lifts at the centre of the crisis that brought all Northern Irish MOTs to a standstill on 27 January 2020 and subsequently spread to the Republic of Ireland.
Founded in March 1998, MAHA Ireland was set up to supply, install & maintain the full range of MAHA products throughout Ireland and is based in purpose-built premises in Rathcoole, Co. Dublin.
Contracts with the Irish and Northern Irish MOT authorities (NCT and DVA respectively) are a central part of the MAHA Ireland's business. In the company's first year of business, MAHA Ireland signed a contract with the Republic's NCT organisation to fit out 43 vehicle test centres, including 85 test lanes. Three years later in 2001, the Driver Vehicle Testing Agency in Northern Ireland (DVA) signed a contract to upgrade 15 vehicle test centres, with a total of 61 test lanes
By 2005 MAHA Ireland had installed over 130 test lanes for the commercial vehicle testing network (CVRT).
Five years later in 2010, the NCT signed a new contract to replace its entire equipment and open three new test centres with 10 additional new MAHA test lanes.
Then, between 2011 and 2012 all the Northern Irish DVA test centres were upgraded by MAHA Ireland.
Test crisis spread to the Republic of Ireland
Two days after DVA suspended all passenger car MOT tests in Northern Ireland, on 29 January 2020 NCTS made the decision to "temporarily discontinue the use of vehicle inspection scissor lifts across the NCTS network of 47 centres with immediate effect". The decision was made following NCTS being made aware of a defect with a similar make and model of MAHA scissor lift in Northern Ireland.
According to the NCT, all scissor lifts are due for replacement from June 2020 and the testing body reports that it is "in dialogue with the manufacture to escalate the production and bring forward the installation of these new lifts".
Across the 47 centres NCT centres in the Republic of Ireland there are in excess of 100 vehicle lifts.
On 31 January 2020 NCT reinstated tests for priority customers (those about to undergo driving tests and for taxi drivers) at six centres. However, NCT was at pains to point out that "this does not mean that full test inspections are available to all other customers at this time."
The latest news on the 4 February 2020 was that underbody vehicle inspections recommenced at an additional eight NCT centres. This means that test are being carried out at at least 14 NCT centres. Therefore, 34 centres and dozens of lifts remain out of commission in the Republic of Ireland alone.
MAHA yet to respond
MAHA has yet to respond to Tyres & Accessories' questions or issued a statement on the situation. However, on 27 January (the same day that MOTs were suspended in Northern Ireland) MAHA's Haldenwang, Germany head office issued a press release stating that the company is the "'world market leader' yet again".
Based on a strict and independent procedure, each year economists from the University of St. Gallen determine the list of world market leaders. This year workshop equipment supplier MAHA has been classed as one of the pioneering companies in its industry in the independent ranking for the third time in a row.
To be considered the 'world market leader' according to the survey, a company must rank first or second in its market segment, but not in all business areas. At the same time, 50 per cent of its annual turnover – at least 50 million euros – must be generated abroad and on at least three continents. Christoph Müller, a Professor of Business Administration, and his team from the University of St. Gallen provided the project's academic leadership. As before, the official media partner was WirtschaftsWoche, which has already published the list of all the world market leaders for 2020 online at wirtschaftswoche.de.
Both the Management team and the employees are reportedly "thrilled to bits" about receiving the reward again in recognition of MAHA's internationally successful entrepreneurial activities. "Our passion and innovative strength have once again taken us to the top. The fact we've been listed yet again in the World Market Leader Index provides us with an even greater incentive to defend this position," said Stefan Fuchs, MAHA's managing director, commenting proudly on behalf of the entire management team.
MAHA Maschinenbau Haldenwang GmbH & Co. KG, which celebrated its 50th anniversary in 2019, currently employs more than 1,000 staff worldwide and has a global trade and service network with 17 of its own subsidiaries and 125 trade partners in more than 150 countries. MAHA operates two production sites in Germany and the USA and a global sales and service network in over 150 countries. The company generates annual sales of approximately 150 million euros.