Auction demand expected to remain strong in February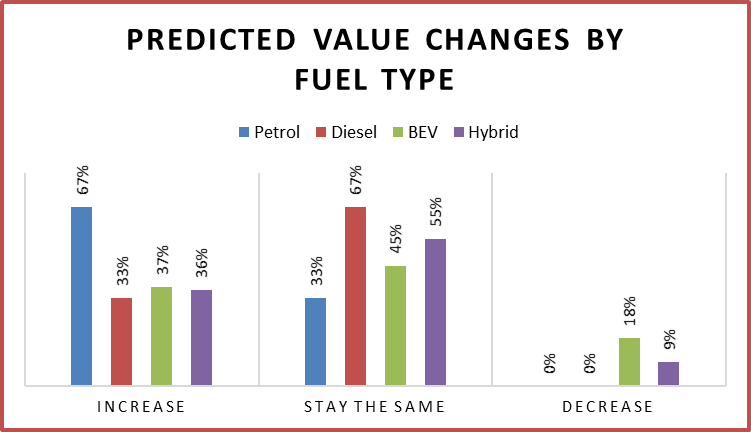 "A majority of respondents to this month's survey have indicated that they expect auction volumes to stabilise in February following an increase in supply during January," said Louise Wallis, head of the National Association of Motor Auctions (NAMA), commenting on the latest figures from NAMA's market attitude survey.
58 per cent of respondents believe that volumes will stay the same this month, with a quarter estimating an increase, and 17 per cent predicting a fall. Conversion rates are predicted to continue their increase, with two thirds of members expecting another rise, a quarter believing they will stay the same, and only 8 per cent think they will decrease. First time conversion rates are expected to improve by 65 per cent of those who completed the survey.
Due to the expectation of stable volumes and increasing conversion rates, NAMA members are predicting petrol vehicle values will climb, with 67 per cent of respondents suggesting this and none predicting a decrease. Other fuel types are again mostly predicted to stay the same, with two thirds seeing diesel being stable, 45 per cent battery electric vehicles (BEV), and 55 per cent hybrids. No respondents suggested diesel values would fall, only 18 per cent thought BEV value would decline, and just 9 per cent for hybrids.
In terms of vans, every respondent is expecting Euro 6 values to increase or remain steady, with three-quarters thinking they will increase. Pre-Euro 6 van value has seen some scepticism, with 8 per cent thinking that they will decrease. Nevertheless, 92 per cent of respondents think they will stay the same or increase, with demand remaining strong for the older vehicles.
Wallis added, "The auction market has started 2020 strongly with demand for auction stock being high. Dealers since the beginning of the year have been resupplying their forecourts having reduced stock levels during the last months of 2019.
"With volume levels starting to plateau, and potentially fall, values and conversion rates are likely to remain high. The February market is expected to be strong and this is likely to continue into the plate change month of March."