All-new BFGoodrich summer tyre range for Europe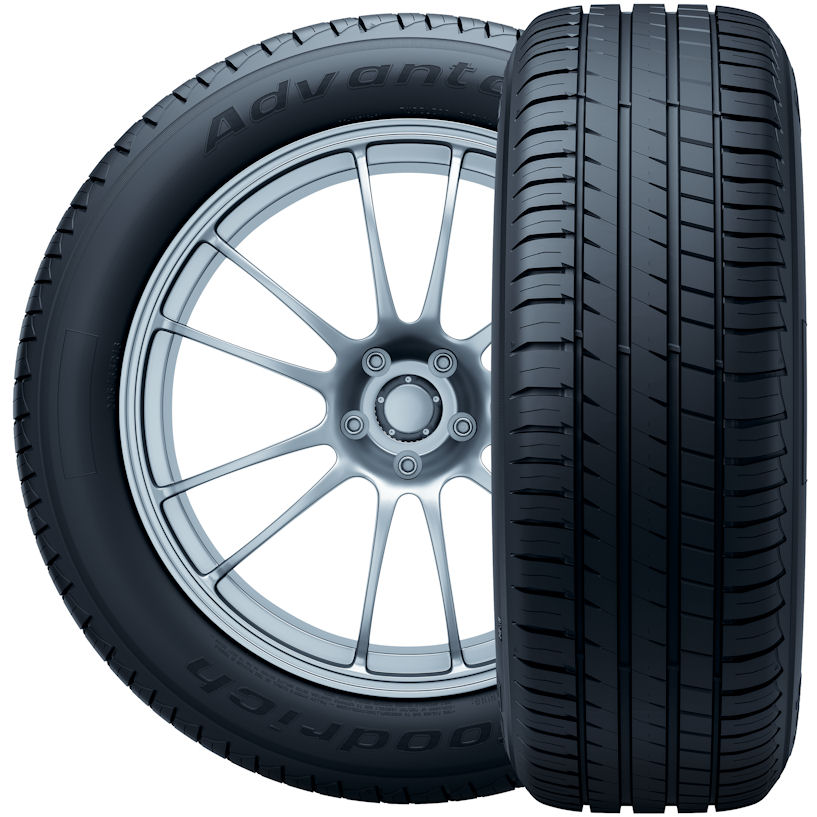 The launch of the BFGoodrich Advantage and BFGoodrich Advantage SUV ranges in 2020 sees the American brand – which is celebrating its 150th anniversary this year – renew its entire summer tyre line-up for the UK and Europe. These two ranges offer a wide range of fitments for saloons, hatchbacks and SUVs.
Both products were developed with an emphasis on performance characteristics such as wet and dry grip, road holding and handling, along with low rolling resistance and ride comfort. BFGoodrich says their "significantly superior performance in comparison with their previous-generation equivalents" is the "fruit of extensive work" on both their tread band and the design of their self-locking sipes which minimise tread-block movement. These innovations combine to shorten braking distances for enhanced safety, especially on wet roads:
• According to internal studies performed by the Michelin Group using the previous-generation G-Grip as comparison, the BFGoodrich Advantage respectively delivered 2.4 and 1.5 metre shorter braking distances on wet (80km/h to 20km/h) and dry (100km/h to 0km/h) roads.
• Internal Michelin Group studies should the BFGoodrich Advantage SUV range gave shorter braking distances than the prior-generation G-grip SUV of 2.9 and 1.1 metres respectively on wet (80km/h to 20km/h) and dry (100km/h to 0km/h) roads.
These results have earned the two new ranges an EU tyre label rating of 'A' for wet grip. Meanwhile, the improved rigidity provided by self-locking sipes has led to a generational reduction in rolling resistance and therefore fuel consumption savings.
Both ranges are solely replacement market products and are positioned in the intermediate segment of the market. The BFGoodrich Advantage comes in a choice of 99 sizes, while 23 different sizes are available for the BFGoodrich Advantage SUV, with a further 20 sizes due to be introduced in 2021. BFGoodrich says customers can customise their tyres through the application of brand stickers on the sidewalls.