Pro-Align enhances online presence with new website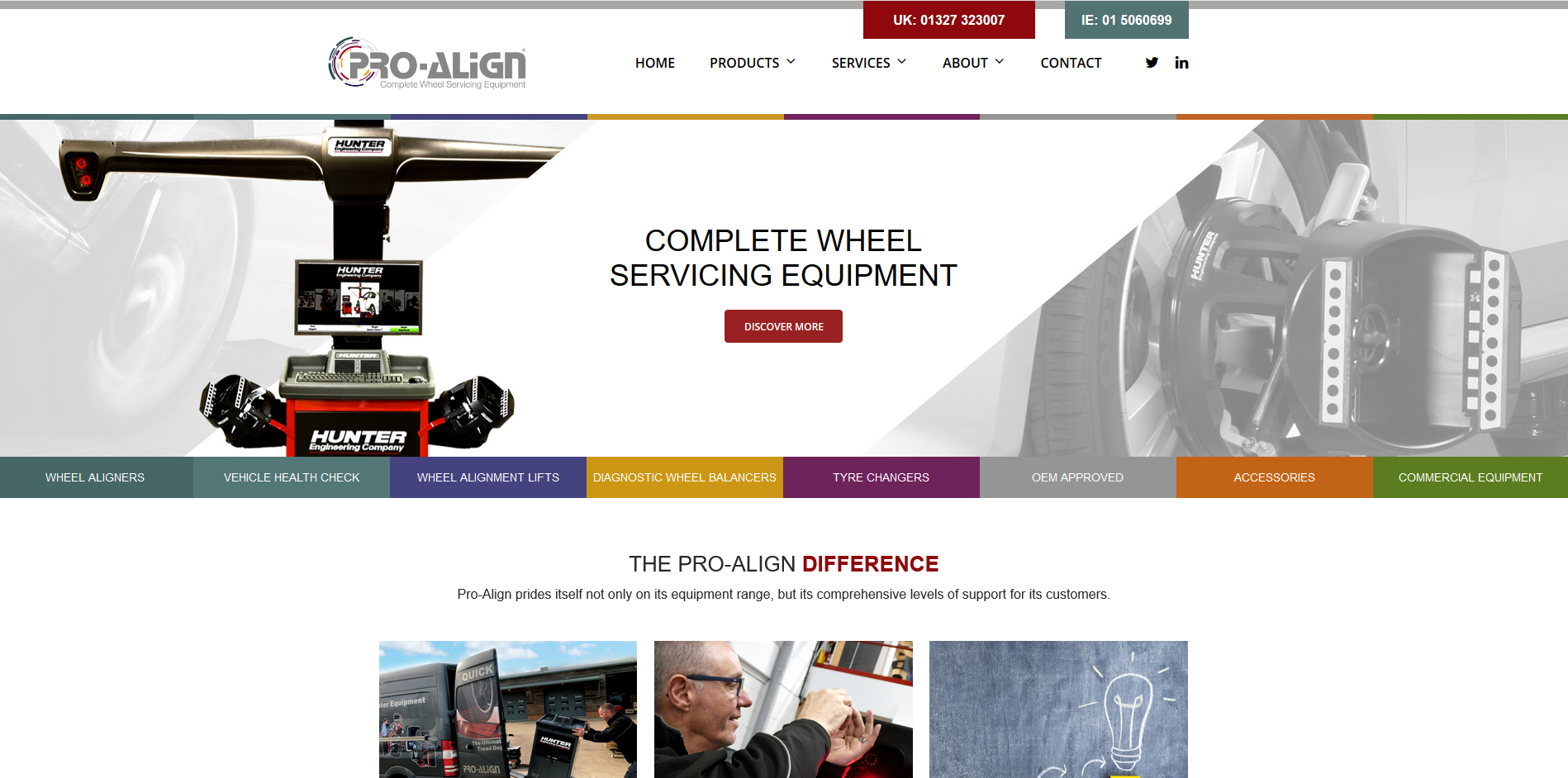 UK wheel servicing equipment supplier Pro-Align has launched a new website. Featuring a modern, clean design the new platform puts customers at the heart of the online journey by providing easier navigation, a fully integrated experience and product recommendations based upon their specific business type.
"With such a comprehensive product line-up available to choose from, it's important that workshops select the most appropriate equipment for their individual needs, helping them to capitalise on their own unique business circumstances," comments Wayne Tulip, marketing manager, Pro-Align. "Our new website is designed to help them achieve this by recommending the most suitable solutions to match their needs and business type. What's more, we've greatly enhanced the design and navigation of the site so that it's a much more user-friendly experience."
In addition to detailing its comprehensive range of wheel servicing equipment, the new website highlights Pro-Align's ability to make a real difference to workshop customers through its "Supply, Maintain, Grow" ethos. This philosophy outlines Pro-Align's extensive levels of support and commitment to its customers through activities such as in-house equipment installation, a unique two-day breakdown attendance guarantee and training vouchers for its IMI approved training courses.
Pro-Align has also added a new workshop equipment comparison tool which allows visitors to assess the key attributes and capabilities of systems, in an easy-to-understand, side-by-side visual format.
Pro-Align adds that content is fundamental to the success of modern websites; the site has been designed to be a platform for future content to support and assist workshops. Videos are now available on most product pages and training courses can be booked directly from the website. Workshops can also sign-up to receive tailored news from Pro-Align directly to their inbox.
"Whether you're an independent tyre shop or a multi-site franchise dealership chain, it's now much easier for you to see which Hunter workshop systems can best support you in your business growth," adds Tulip. "We'd encourage all workshops to take a look and see how we can help to play a pivotal role in growing your business."