Intelligent battery chargers from Machine Mart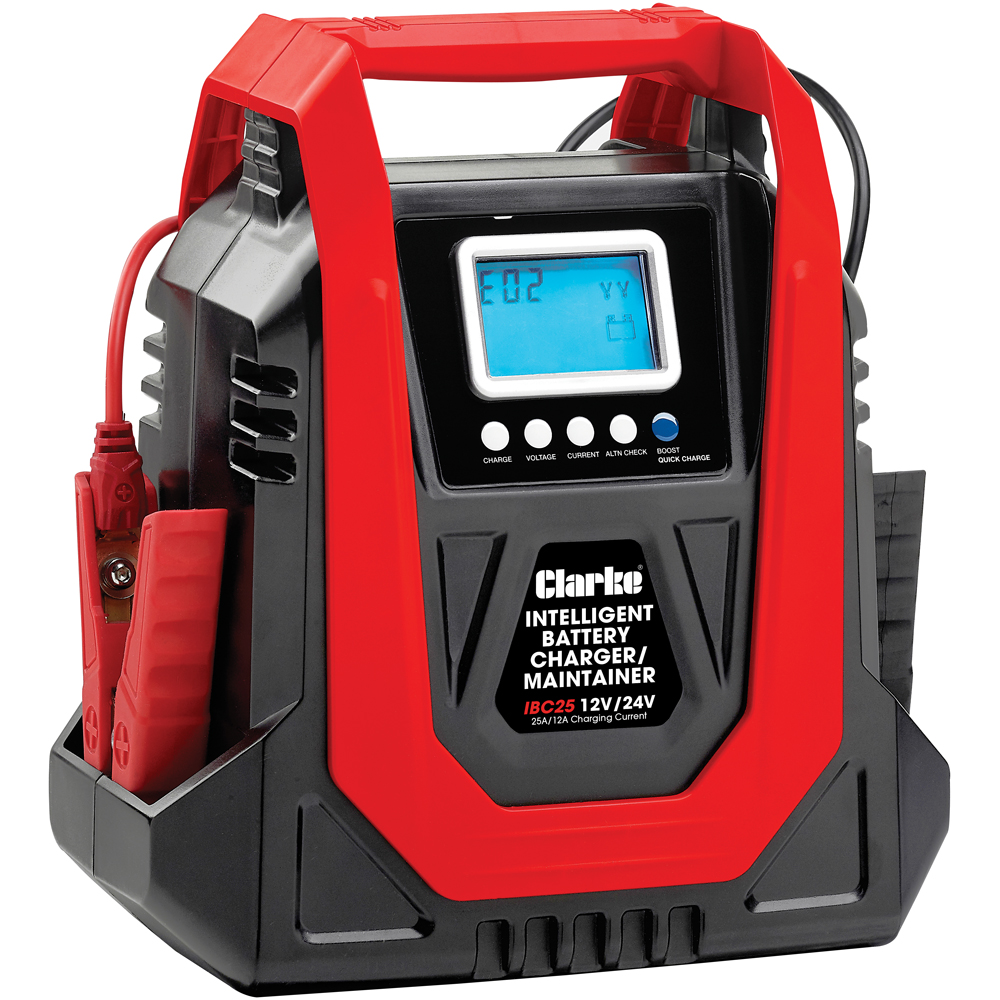 Machine Mart has introduced two new Intelligent Battery Chargers. The Clarke IBC25 12/24v Intelligent Battery Charger is a heavy-duty charger suitable for all types of 12V & 24V lead-acid batteries. The multiple intelligent charging stages, diagnose, recover, maintain and condition the battery. Also featuring an alternator check to identify the output percentage of the vehicles charging system.
Features include:
Suitable for 12V lead-acid batteries up to 400Ah and 24V up to 200Ah
8 Intelligent Charging Steps including Desulphation to restore battery capacity
Digital illuminated screen display
Automatic battery voltage detection
Boost Feature (12V) for faster charging and vehicle starting
Reverse Polarity and Overcharge Protection
Anti-Spark Protection
Can be used for battery optimisation
Compact and Lightweight
Alternator check (12V)
The second new product is the Clarke IBC40 12/24 IBC, which incorporates all the above features, and is suitable for 12V lead-acid batteries up to 500Ah and 24V up to 240Ah.