Bridgestone's Turanza T005 "reinventing the wheel"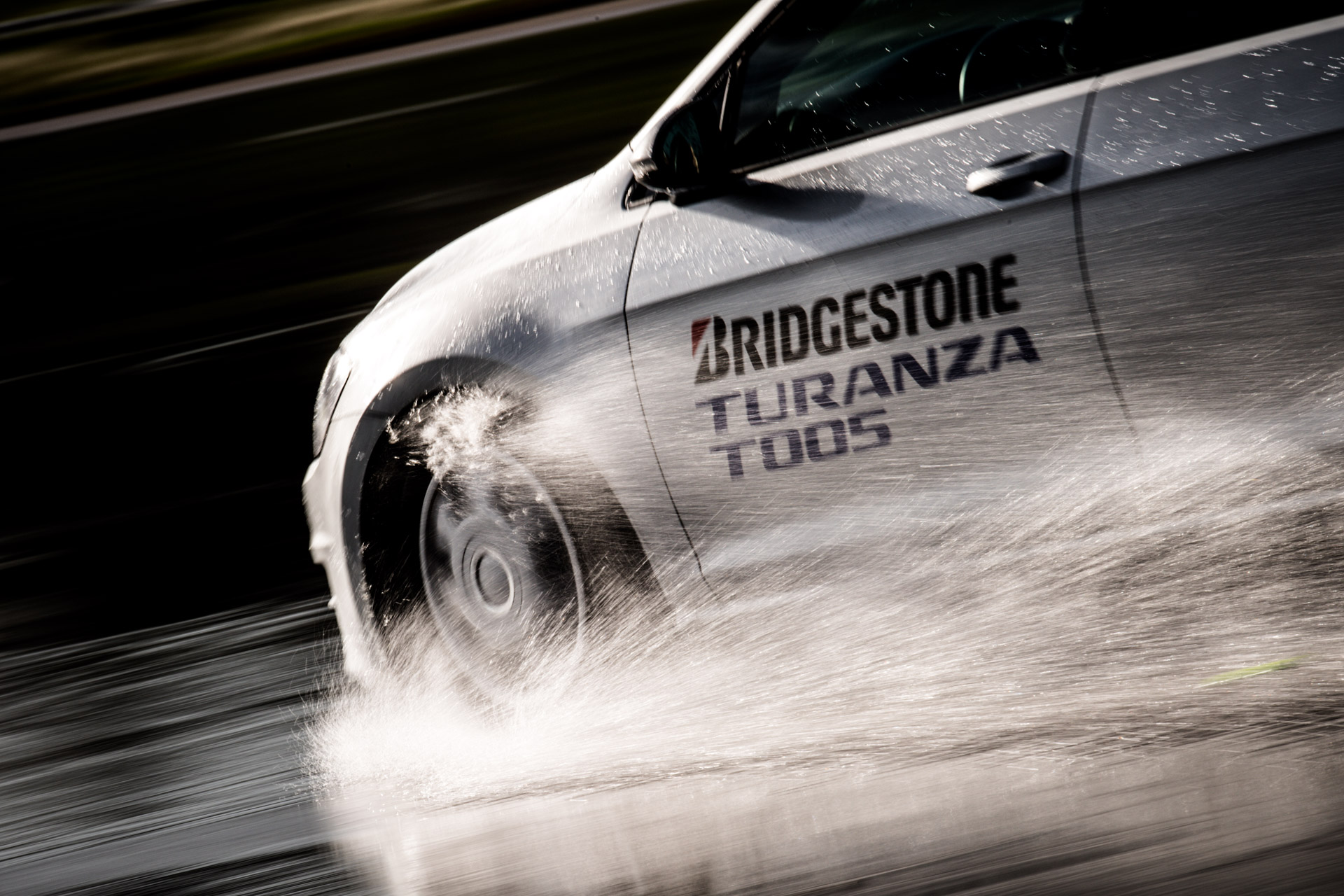 Bridgestone claims its Turanza T005 is reinventing the wheel after the tyre received critical acclaim in the year or so since it's launch.
In 2018, the world's number largest tyre and rubber company introduced its Turanza T005 touring tyre to the market, delivering wet performance and fuel economy, combined with high mileage, to give drivers full control in challenging daily situations.
According to the company, thousands of drivers actually helped design the tyre in the first place, with Bridgestone interviewing 15,000 premium tyre buyers across Europe to identify their needs and expectations of a touring tyre – and the challenges they face in daily driving.
The fruits of Bridgestone's labour in the laboratory is now reaping its rewards, with the T005 coming out top in the first summer tyre test of 2019, as published by the German motoring organisation ADAC.
Bridgestone's North Region marketing manager Andy Mathias said: "The Turanza T005 premium touring tyre is a core product in the Bridgestone portfolio. No chances were taken in its development: We analysed consumer needs very carefully and then produced a tyre that meets these expectations. Bridgestone Turanza T005 puts drivers in control, especially in the wet."
To achieve the Turanza's levels of performance, Bridgestone engineers put together a premium wet package of materials and tread design. The dense siping in the blocks and void distribution in the centre section of the tread help to produce highly-efficient water drainage. Using new mixing technology, Bridgestone's proprietary NanoPro-Tech polymer is mixed in the high-silica-content compound to help maximise wear, wet grip and fuel efficiency.
In 2018 Bridgestone announced that it was bring its DriveGuard technology to the Turanza product line so that, even when faced with punctures, air leaks or tyre damage, the run-flat technology enables drivers to keep control and continue driving safely for 80km at speeds up to 80km/h. Consumers are now able to experience these safety benefits alongside the performance capabilities of the Turanza, Blizzak and Weather Control tyre ranges.
The availability of Run-Flat Technology on main product lines for the replacement market is unique in the industry, as all other tyre brands restrict the technology to tyres equipped as original equipment on specific car models. Bridgestone's tyres with DriveGuard RFT can be fitted on any car equipped with TPMS, which has been all new cars produced since 2012.