Auto electrical specialists choose WAI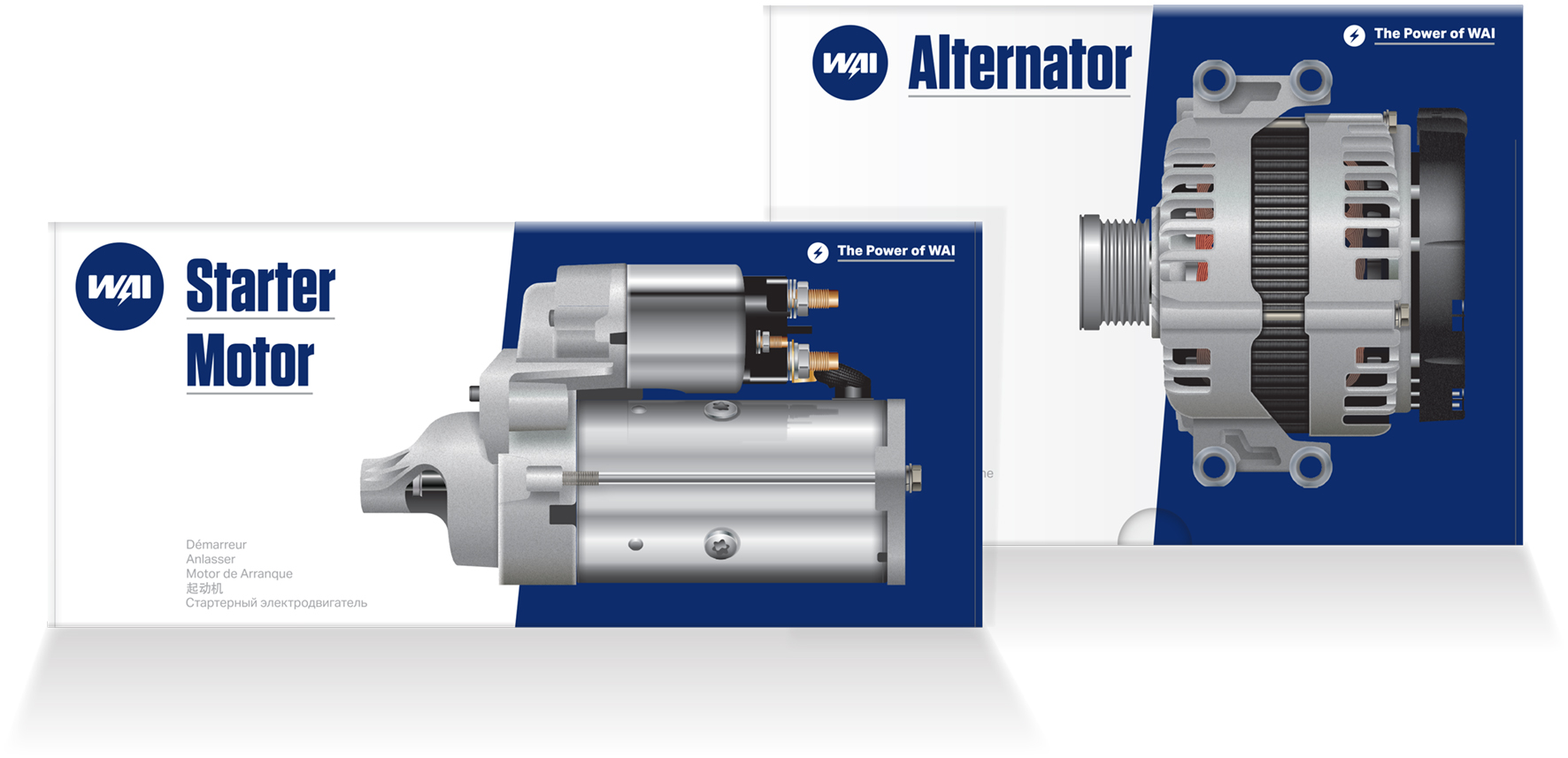 WAIglobal UK has increased business with auto electrical specialists as the sector makes a resurgence in the automotive industry.
With the company's roots, both in the UK and around the world, in suppling auto electrical businesses, WAI is meeting the demand for a high profile brand of surcharge-free, new rotating electric units, that can be put into stock and that service a range of markets including: Automotive, agricultural, industrial, marine and powersports.
What's more, WAI is seeing more appetite from auto electrical specialists for WAI's ranges of ignition coils, wiper motors and MAF sensors.
Manchester Auto Electrical is one such business reaping the benefits from WAI. Derek Martin, managing director explains: "The service, price and availability from WAI is very good and we have an opportunity to purchase a wider range of products from the company as our relationship grows. Some rotating units you can't afford to recondition, so supplying a premium WAI new unit complements our offering.
"We are a very specialised business with years of experience supporting independent garages. The market is over distributed and businesses up and down the supply chain are involved in a race to the bottom. We won't entertain this, you've got to place a value in what you supply, be it product, information, service, delivery and support."
Richard Welland, WAIglobal UK managing director, explains: "The auto electrical specialist market is currently experiencing a strong resurgence and with our wide range of relevant products and expertise in the sector, we are the "go to" supplier to assist these businesses. Through the additional resource we have invested in, we will work with this sector to ensure they arrive at a stock package that suits the demands of their business and customer base."
WAI customer stock orders are supplied through the company's Bognor Regis warehouse on a next day delivery service. The company also offers a same-day service through Marathon Warehouse Distribution, bringing WAI even closer to the customer and ensuring immediate access to 'grey tail' products.
Marathon's 14 branch network stock WAI's 2700+ starter motors and alternators, clutch pulleys, 400+ ignition coils,121 MAF sensors, 56 wiper motors and 2800 window regulators.
Marathon's logistics platform is now capable of offering motor factors a frequent same day service to areas accounting for 85 per cent of the total UK population.