Point S collaborating with BCC Automotive in Singapore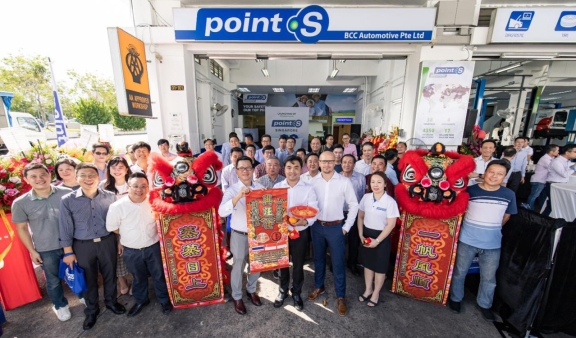 Point S is expanding in Singapore thanks to closer cooperation with BCC Automotive group, which specializes in car care. According to the company, this collaboration provides consumers with access to a network of sales outlets that can meet all their car needs including maintenance, repair and tyres.
Already running three points of sale in Singapore, BCC Automotive plans two new openings as of 1 December 2019. The new total of five outlets will then be joined by 25 other centres over the next few years.
"Point S's strong tyre experience, coupled with our automotive repair expertise, will enable us to provide consumers with all the services they need for automotive maintenance at the same point of sale," said Francis Lim, Managing Director of BCC Automotive.
"Our ambition to open 200 outlets in Southeast Asia within five years is on track," said Ler Hwee Tiong, Point S Asia Manager. Hence our desire to also open a network of 30 points of sale in Singapore in a few years.
"Like Hong Kong, Singapore is a showcase market in the South East Asia region to promote our multi-service concept," said Christophe Rollet, managing director of Point S Group. These new ads illustrate our ambition to grow strongly in Asia. "
In October Point S announced its arrival in China with the ambition to open 2000 points of sale by 2026.