PCL helps distributors restock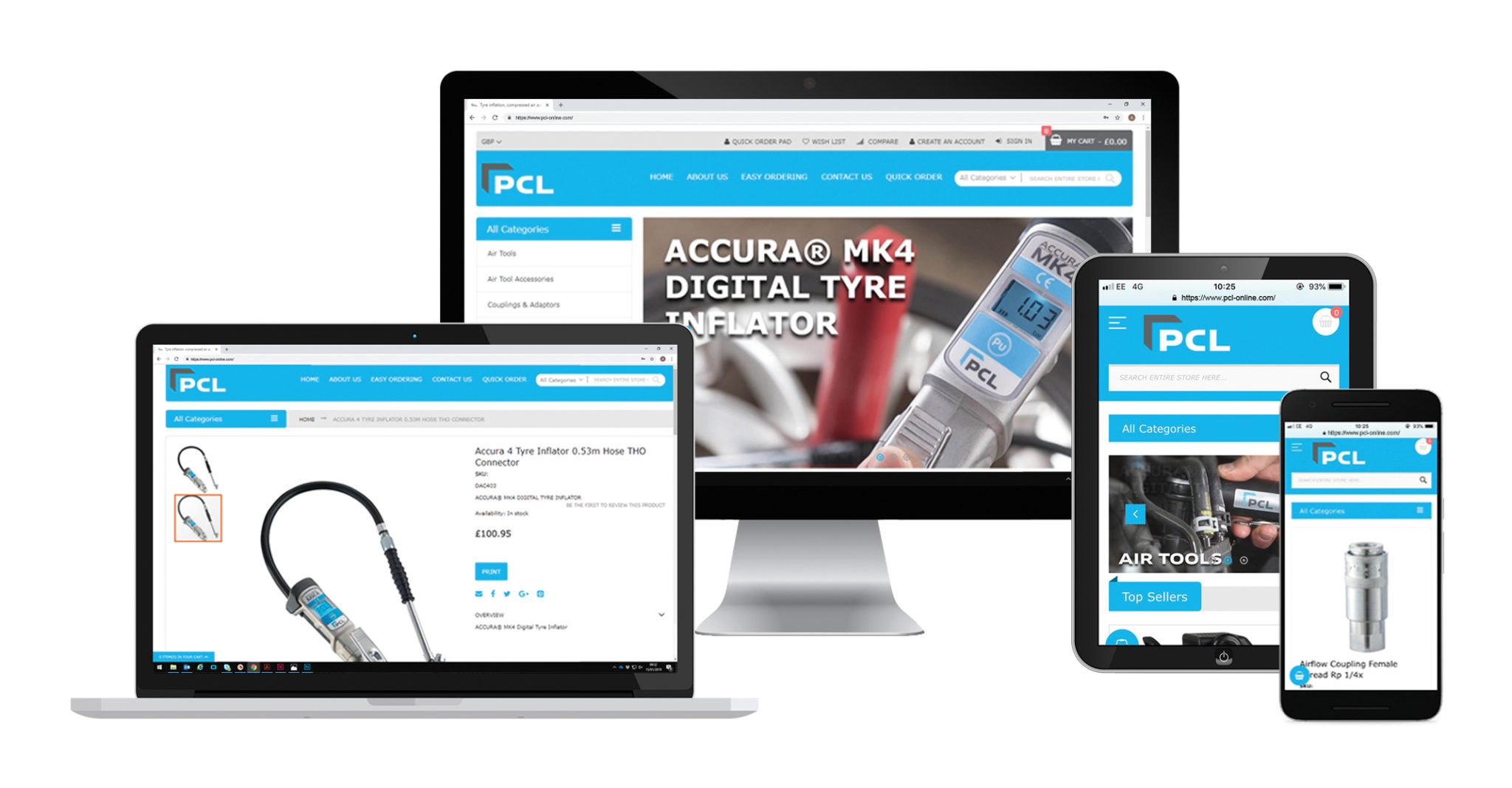 Busy distributors with frequent orders of tyre inflation and compressed air products have given PCL's new online portal the seal of approval. The easy to navigate system at www.pcl-online.com allows distributors to log in to their account and place bulk and one-off orders for next day delivery, removing the need for lengthy, time-consuming emails listing each item by part number.
According to the company, the portal is proving ideal for distributors such as BSP Sales Centre in Cardiff. As PCL's main, local distributors for South Wales, BSP covers the automotive, industrial and agricultural markets, supplying a variety of garages, factories, steelworks and farms, along with referrals from pneumatic manufacturers.
MD Bob Penny said: "We have a large local stock holding of standard products, mostly couplings, adaptors, hoses, air tools and garage equipment, we place top up orders every couple of days. Our PCL rep informs us of new product releases so we buy them as they become available, giving us a wider net to throw to customers, we also place special orders via the portal for products we don't carry as core stock."
"Prior to using the portal we used to email orders through. The new portal is clear and easy to use and we get an immediate reply with the order acknowledged," he said. "PCL is a quality range of products that we promote and continue to grow. The online ordering system makes selecting and ordering PCL's products quick, simple and straightforward."
Rob Birtles, MD of Sheffield-based Transpower Products, was the first customer to use the portal and says the system is continuing to improve with frequent updates and new features. As a supplier to the automotive, engineering and industrial markets, he places at least one order a day.
He said: "80% are repeat orders, 20% are one-offs. You can put an order through in a matter of minutes and see if something's on back order. You used to have to type the part numbers in manually, and it's easy to type the wrong part number in. With the portal I can re-order something I've ordered previously and log on to check invoices."
For distributors, the portal makes ordering PCL's products as simple as selling them. Rob said: "If it has the PCL brand name on it people will buy it. It's like Hoover with vacuum cleaners, a coupling is known as a PCL fitting. The brand name sells the product as you can be confident that it is a quality product."
PCL's Sales Director Lee Wright said: "We are continuing to invest in ways to support our distributors and make the ordering system easier. I am delighted to hear testimonials illustrating how our partners and their customers are benefiting from the supply of our cutting-edge products through an efficient online service."