North West 4×4 Response fits Davanti Terratoura tyre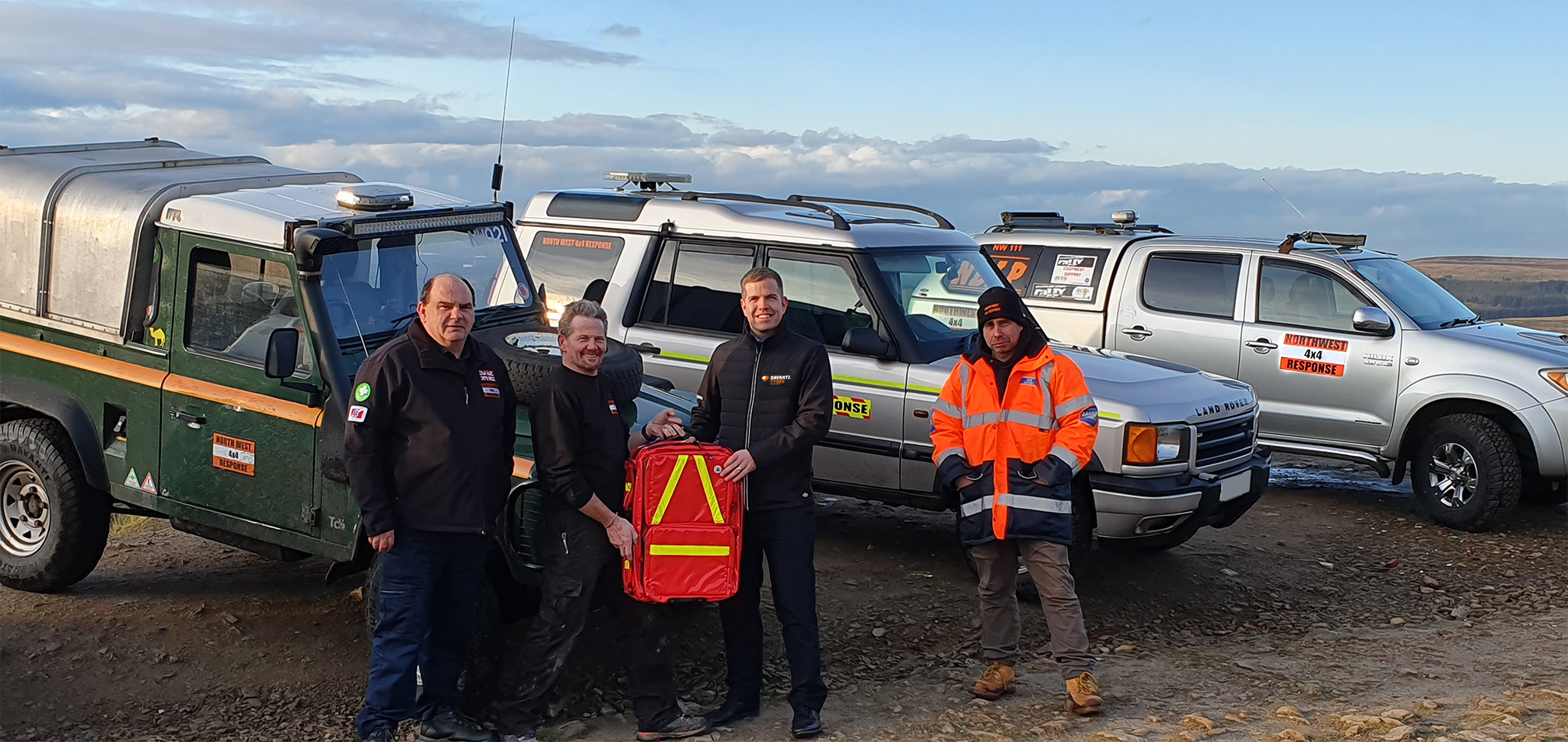 North West 4×4 Response has made Davanti its tyre partner. The crisis support charity will fit the brand's all-terrain Terratoura as its official tyre. North West 4×4 Response volunteer drivers use their own 4×4 vehicles to provide access for midwives, firefighters, food and supplies to communities that are difficult to access.
"North West 4×4 Response is made up purely of volunteers," said chairman Mark Strange. "We use our own vehicles and are wholly reliant on fundraising to support our efforts.
"We assist the medical and emergency services in a variety of ways by offering expertise and equipment to help them gain access to remote or hard-to access areas in crisis. We also help to evacuate individuals where required and help maintain vital services, such as in-home midwifery cover, when communities get cut off.
"Having tested Terratoura comprehensively we've been very impressed with its performance in extremely challenging situations. It has handled everything we have thrown at it.
"Working with Davanti to offer Terratoura to our members will ease the cost burden on them. That makes a real difference to our volunteers as having access to top-quality equipment is important."
For Davanti, partnering with North West 4×4 Response offers a chance to demonstrate the Terratoura's off-road credentials. Davanti has also donated first responder medical kits and a defibrillator to the charity.
"In an emergency situation, you need equipment you can rely on and tyres are vital equipment for North West 4×4 Response," said Sean Maddocks, Davanti sales director for the UK and Ireland.
"We are proud that they have decided Terratoura is the right tyre for their members. Their volunteers are highly trained 4×4 drivers, equipped to operate in a wide range of crisis situations.
"For that reason they were extremely diligent about choosing a partner. In choosing Terratoura, they have chosen a tyre they are confident can meet whatever challenges they face, from weather events like the Beast from the East to major incidents like the Saddleworth Moor fires."
Over the next 12 months Terratoura will be fitted throughout the NW 4×4 Response fleet.