Metzeler Cruisetec exclusive tyre for Indian Challenger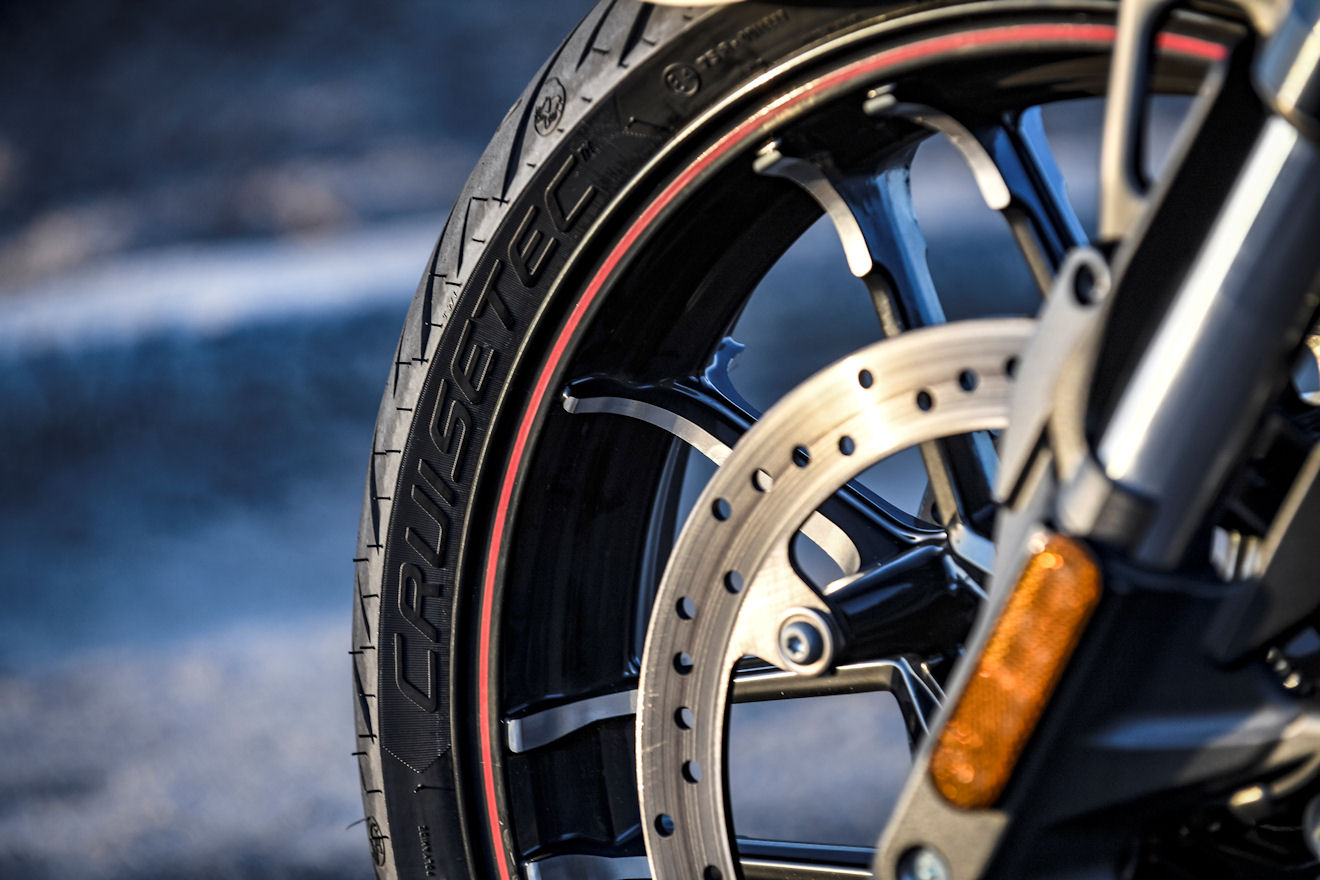 Following a long joint development process, Indian Motorcycle has named Metzeler exclusive original equipment tyre supplier for the upcoming 2020 Indian Challenger. All versions of the new 'bagger', including the Dark Horse and Limited models, will wear Metzeler Cruisetec tyres in size 130 / 60B19 66H on the front and 180 / 60R16 80H on the rear.
Metzeler has worked with Indian Motorcycle since the start of the project, actively participating in the motorcycle's development by offering its contribution to refining and improving the riding experience. Salvatore Pennisi, director of Metzeler's testing department, has followed the project from the very beginning: "The design of the new 2020 Indian Challenger, flagship model of the US company, has been followed since its inception by the Metzeler testing department, which for almost two years worked closely with the research and development centre of Indian Motorcycle in an exciting series of technical advances.
"This bike, equipped with the new Cruisetec tyres – the latest product from our brand in the custom cruiser segment, is going to place itself at the top of the category, setting new performance standards," Pennisi continues. "The innovations that make the Challenger a true generational turning point in its segment are in some ways thanks to Metzeler, with its design and technological innovation of motorcycles and tyres that unite the offering with a riding pleasure unimaginable up to now for this type of motorcycle. The partnership between our companies has never been so strong, and I am sure it will continue also in the future."
The Indian Challenger features a die-cast aluminium frame, radially-mounted Brembo 4-piston caliper brakes, a chassis equipped with inverted front suspension, and mono shock suspension with hydraulic preload. A refined electronics package offers three riding modes and assistance systems with a six-axis inertial platform and the most powerful engine the company has ever produced. The all-new liquid-cooled, 60-degree V-twin PowerPlus engine has a 108 cubic inch (or 1,769cc) capacity and produces 122 horsepower and 128 ft-lbs. of torque.