Latest garage technical evening gears up for winter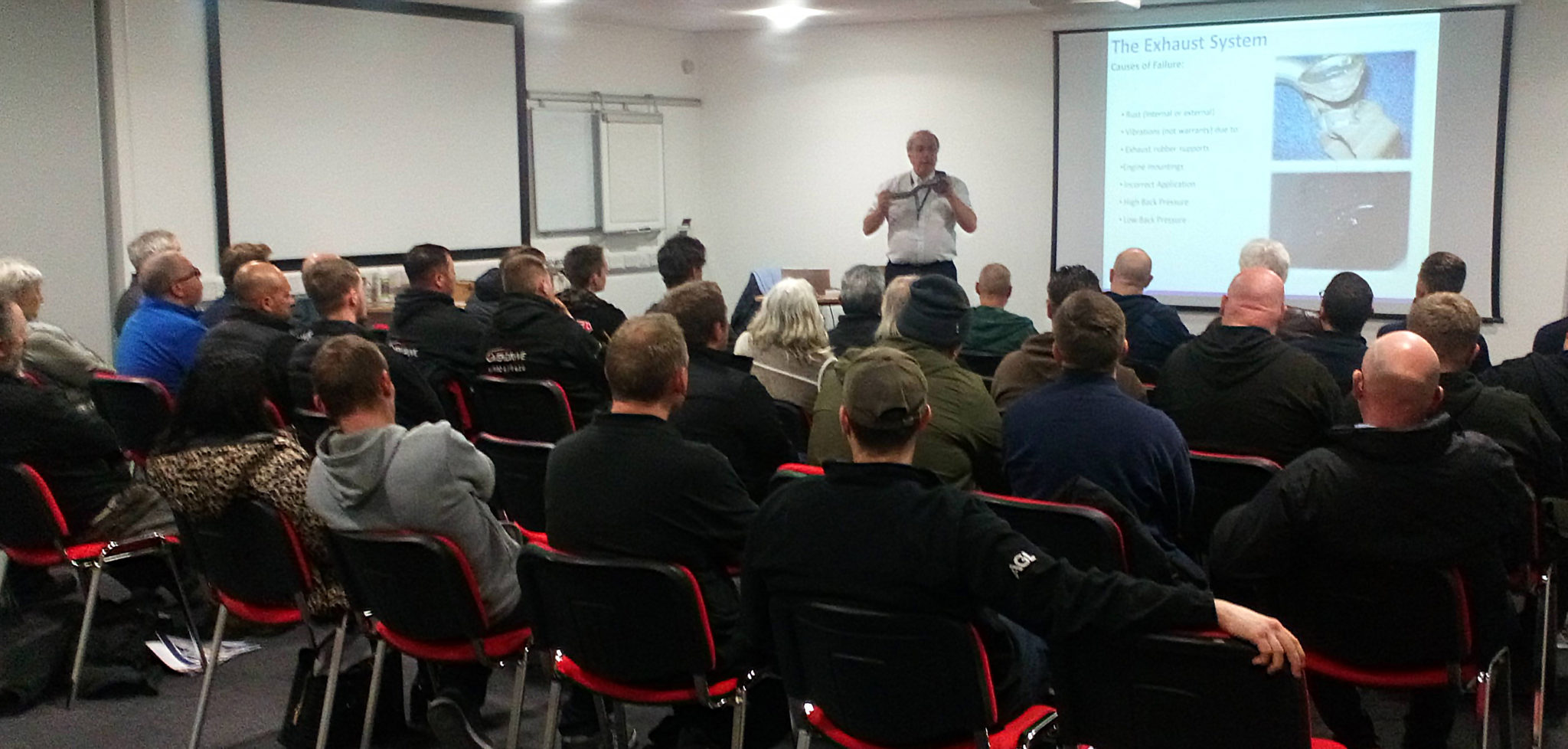 Midwest Motor Factors and Monmore Auto Parts have hosted their latest technical evening for independent garages at GTG Wolverhampton.
More than 50 garage owners, technicians and apprentices attended the event, which this time featured presentations by Yuasa's Ian Newham, European technical training manager and European Exhausts and Catalysts' (EEC) Stuart Still, business development manager and technical trainer.
The Yuasa batteries brand is the newest brand available at Midwest and Monmore, complementing the range of Goliath batteries also available.
Both motor factors offer Yuasa's market leading, OE-quality YBX automotive range including conventional batteries to handle the demands of today's modern vehicles and next generation EFB and AGM batteries, specifically designed to satisfy the fuel saving and environmental benefits of vehicles fitted with emission reduction systems such as Start-Stop.
With almost complete coverage of the UK vehicle parc, Yuasa's YBX batteries offer superior performance, long service life and the very latest in technology and come with a four year warranty.
Also unveiled at the event was the Padtech Fitting Centre Programme, aimed at promoting the very highest standards in brake pad fitting in the automotive industry.
With free, eye-catching point of sales material available to repairers, garages will have access to the latest in brake pad technology and enjoy generous discounts on the Padtech range.
To be part of the fitting centre programme, garages need to buy the top 20 pads for just £275+VAT. Fitting centres will receive a banner and wall sign promoting the Padtech fitting centre status, air fresheners and checklists to assist motorists on braking inspections.
Group factor manager, Craig McCracken, said: "This training event was the most comprehensive yet, as we respond to customer requests to include more information on services and opportunities available to them through Midwest Motor Factors and Monmore Auto Parts. With Winter fast approaching, we want to make sure all garages are prepared for the season ahead to have complete confidence in the brands, products and ranges we have available."
Every person that attended the technical training event was entered into the prize raffle, this time won by Charlie Whitehouse, apprentice at Macrome's Garage who picked up a hamper, while two free Bilston F.C football shirts were won by Eurotechniks and C Fierro Garage.