Kumho gains two further Good Design awards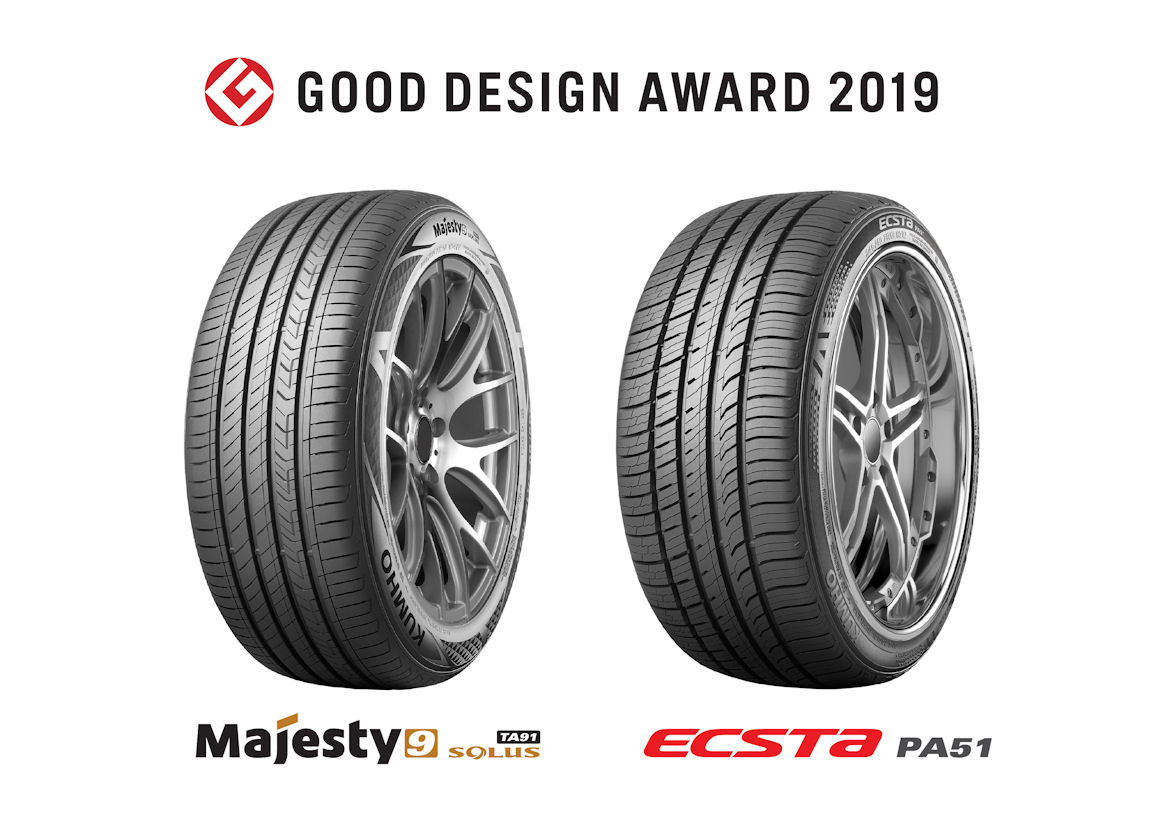 In recent years, the products of Korean tyre producer Kumho Tire have received a number of iF, Red Dot, IDEA and Good Design awards. Now the company has added two more Good Design awards into its already bulging trophy cabinet. The patterns recognised on this occasion are both passenger car products – the Majesty 9 Solus TA91 and ECSTA PA51.
Majesty 9
The Majesty 9 is an upgraded version of the Majesty Solus that offers superior ride comfort and quietness. Novel touches include a hologram decoration on the sidewall that changes form according to the angle at which it is seen, while the tread carries a repeating design of geometric patterns and curves.
Ecsta PA51
This is an all-season tyre that boats a mix of sport and comfort features. The asymmetrical tread pattern disperses water in four different directions for greater efficiency and fuel economy, and the differing depths of the grooves reduces noise and improves grip. The tyre's sidewall features a motor racing flag graphic.
Hosted by the Japan Industrial Design Promotion Organisation, the Good Design Award is arguably Japan's most prestigious international competition. Winning products are allowed to bear the 'G-mark'. Kumho's success came in the transportation equipment and industrial facility category, one of five award categories.
Commenting on this latest accolade for the company, John Thrupp, Kumho UK's marketing director, said: "While the two products concerned are not available in the UK, the fact that our tyres continue to gain recognition from the world's top design competitions year-on-year most certainly is relevant to our position within the British tyre market, and how our tyres are perceived by the trade and members of the public alike."