Evergreen's Dan Zelos completes Mini adventure in triumph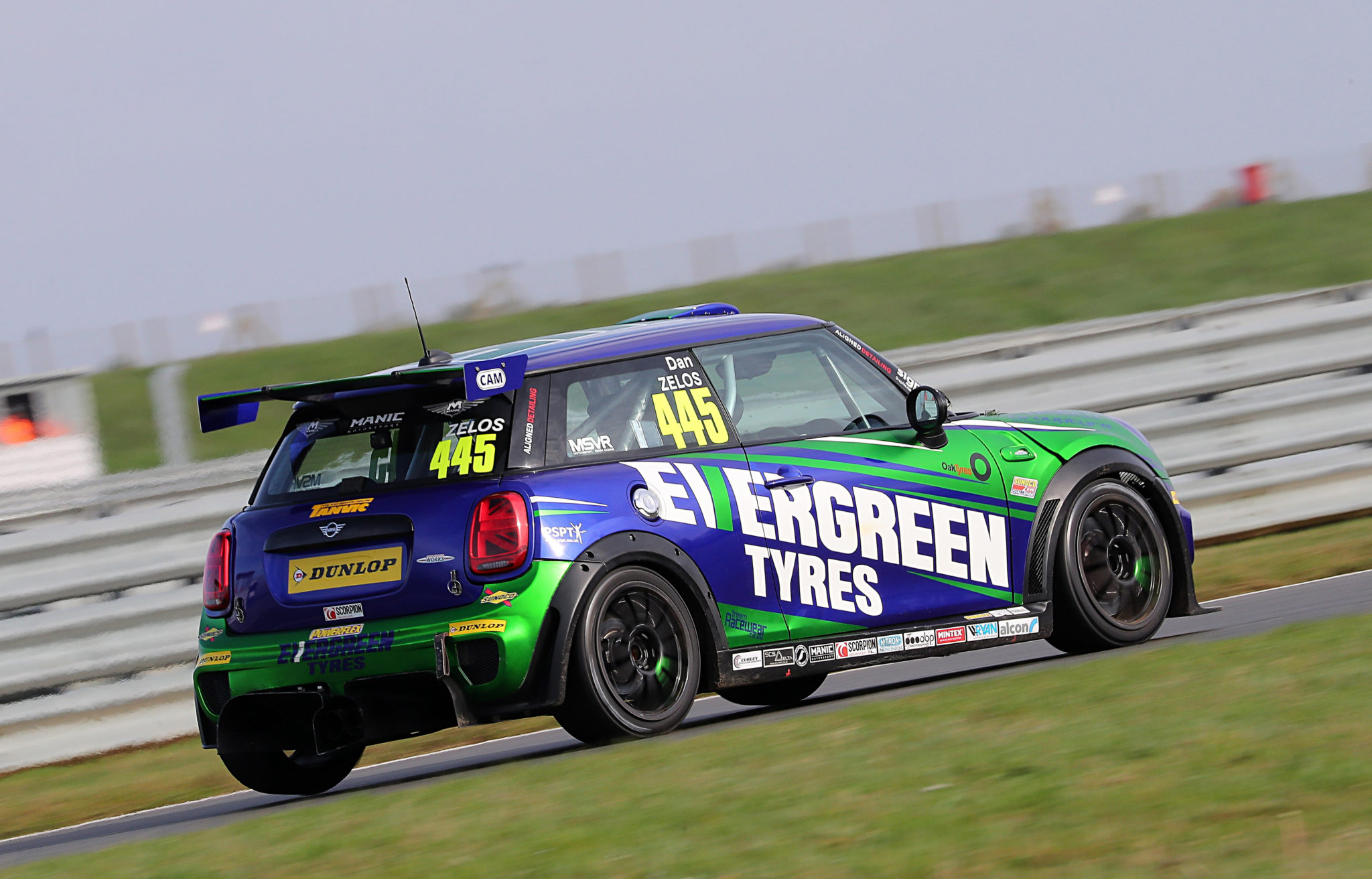 Dan Zelos' switch to the Mini Challenge series proved to be a masterstroke in 2019 as the Dereham Dynamo lifted the Rookie Cup. The rising star – in his sixth year as an Evergreen Tyres athlete – went into the final race at his home track at Snetterton with a mathematical shot at the overall title. And while the convoluted series of circumstances required to carry him to the overall championship for the MINI UK VIP team didn't quite come to pass, the rookie title ensured the season ended as a hugely successful one for the series debutant.
"It has been a great year," said Zelos. "The two drivers I was battling for the main title both have considerably more experience than me – James Gornall is a former British GT champion and Nathan Harrison has finished second in the Mini Challenge three times now – so to push them right the way to the last race in my debut campaign was hugely positive.
"At the end of the day, my main pre-season aim was the Rookie Cup – and we achieved that comfortably.
"After three years in Clio's and minimal winter testing, I feel like I got to grips with the Mini and the championship very quickly. Big thanks to Evergreen Tyres, EXCELR8 Motorsport – who gave me a race-winning car pretty much every time we went out – and my mechanic Dan Cusick, who has been awesome all season. I don't think we've had a single mechanical issue in the races, which is incredible."
Evergreen Tyres sales director Sean Maddocks said: "We have been on an incredible journey with Dan through the ranks of British motorsport and this season has delivered a thrilling championship victory!
"This is a testament to the hard work of Dan, his family and his support team. Evergreen Tyres are proud to have played a part in helping Dan to achieve all he has over the last few years. Succeeding in motorsport is tough but Dan has shown he has what it takes."
Consistency was key for Zelos, despite the occasional bit of bad luck, in key races he rarely finished outside the top four clocking up two victories, two second places and two third-place podium finishes. That form will stand him in good stead when the Mini Challenge returns in 2020z s part of the BTCC calendar.