Van market falls in October but new models help offset market weakness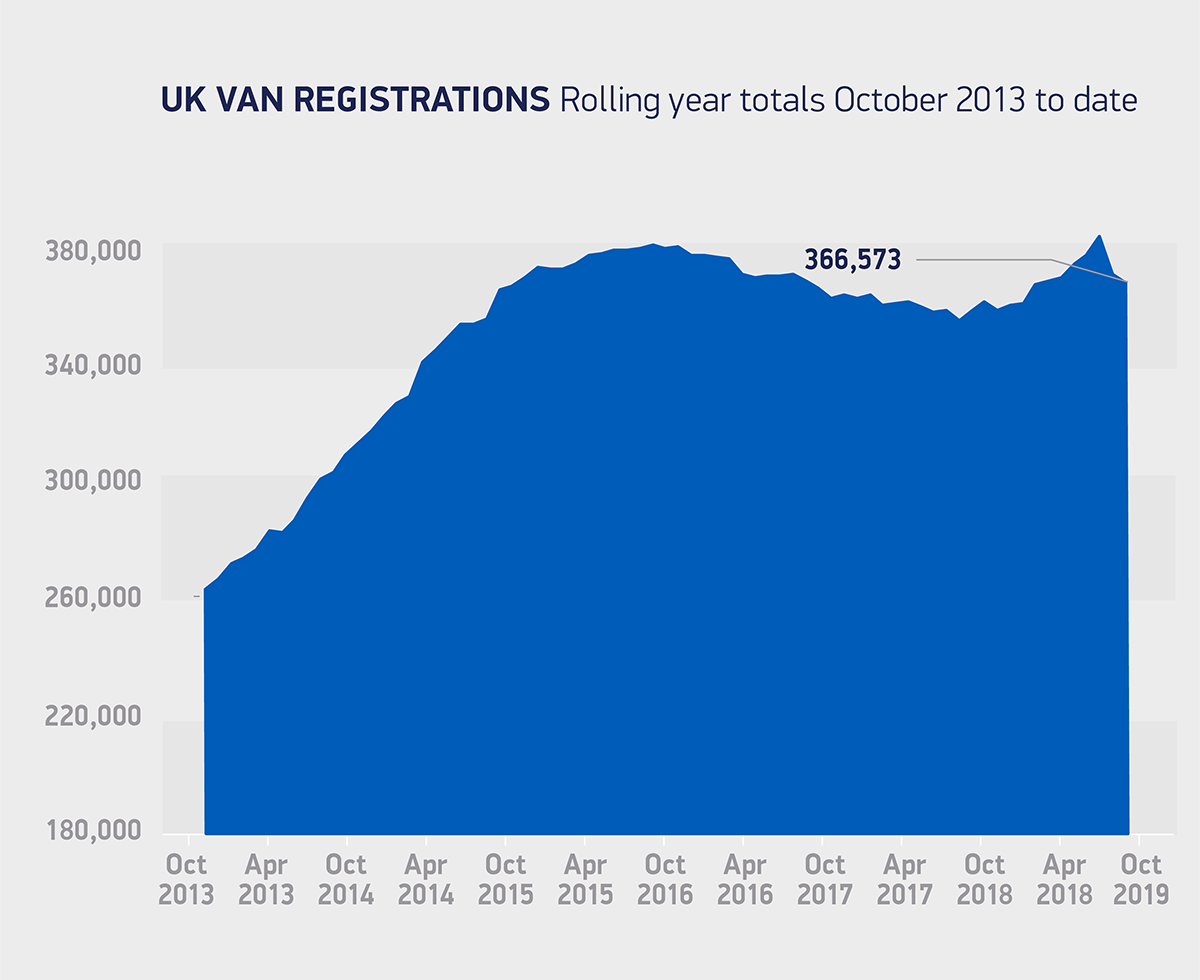 UK new light commercial vehicle (LCV) registrations fell -11.0 per cent in October, the second consecutive monthly decline, according to the latest SMMT figures. Some 3,121 fewer models were registered in the month, as uncertainty and regulatory changes continued to affect the market.
In October, registrations of larger vans weighing 2.5-3.5 tonnes declined by -19.2 per cent. Small vans weighing less than 2.0 tonnes and medium vans weighing 2.0-2.5 tonnes, however, posted rises of 2.0 per cent and 31.0 per cent respectively. The 4×4 segment also rose, up 65.0 per cent, while pickup demand fell -12.0 per cent. Despite the negative performance, year-to-date van registrations remain up 3.1 per cent with 311,989 new vehicles joining UK roads so far in 2019.
Mike Hawes, SMMT chief executive, said: "A second consecutive month of decline for new van registrations gives cause for concern, as uncertainty continues to have a negative impact on the purchasing of big ticket items. "We need to reverse this trend, getting more of the latest models onto our roads to help improve air quality especially in urban areas. Crucial to this will be restoring economic and political stability to the UK, giving businesses the confidence to invest in their fleets."