New RainSport 5 features enhanced Shark Skin Technology, improved mileage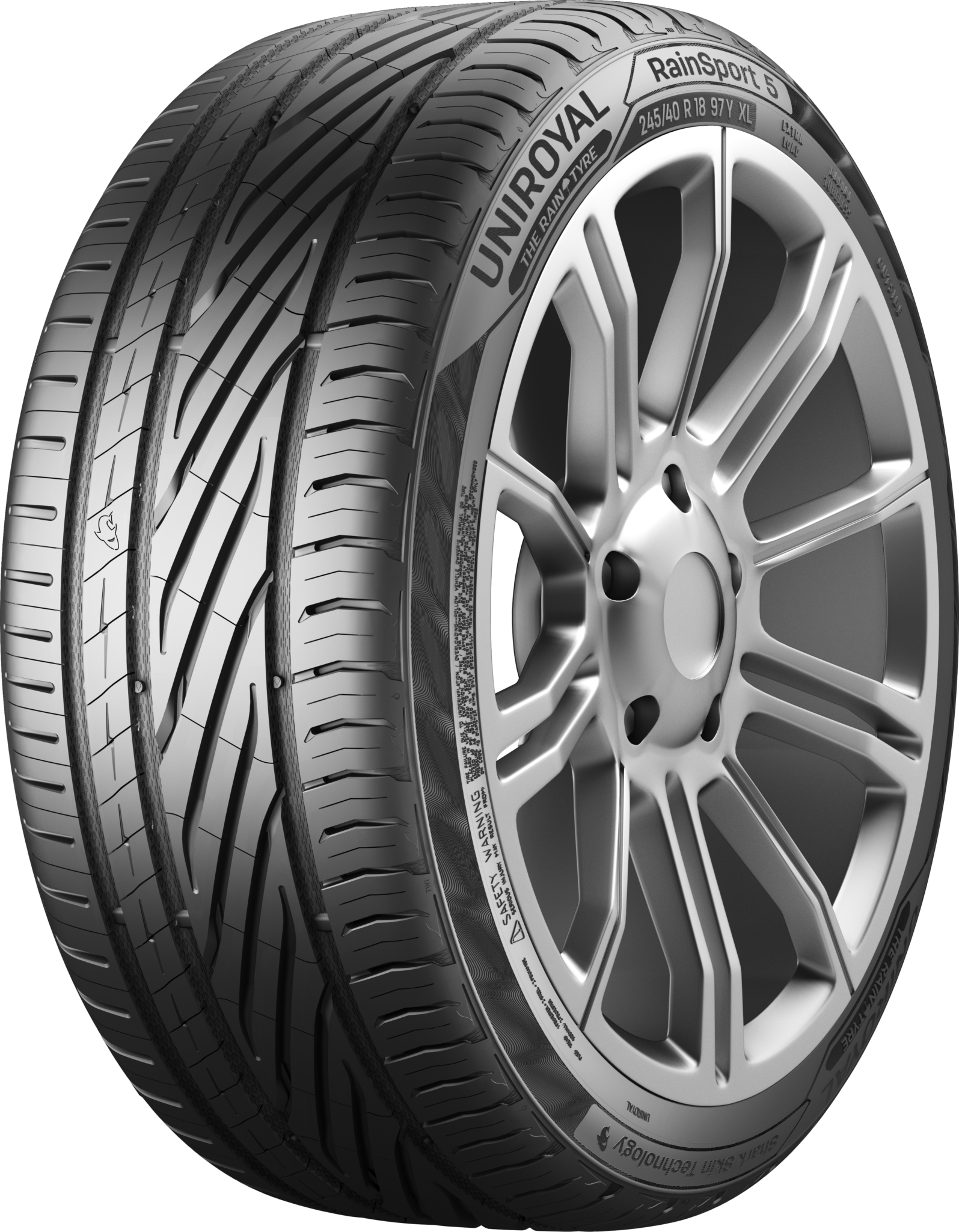 Uniroyal's new RainSport 5 is pitched as "the new wet-weather specialist for sporty, powerful cars and SUVs". With precision handling on dry roads for maximum driving pleasure, Uniroyal's development engineers have also managed to endow the RainSport 5 with 15 per cent higher mileage than the RainSport 3, as well as delivering improvements in ride quality. The new arrival is also the first Uniroyal tyre to benefit from enhanced Shark Skin Technology.
The tyre's developers have used Shark Skin Technology in the circumferential tread grooves. This enables water to be dispersed from the contact patch with very little turbulence. The bionic Shark Skin contours are complemented by innovative Aqua Twist sipes that disperse the water from the contact patch fast. In addition, as the tread depth decreases, the sipes change shape to help the tread retain its ability to take-up water. Along with a striking, asymmetrical tread pattern, the new tyre also features a solid outer shoulder with good lateral stiffness for high grip on cornering. The reinforced substructure of the tyre counteracts deformation effectively, even under heavy loads. As a result, the Rainsport 5 offers precise steering manoeuvres, even in the event of sudden load changes and at high cornering speeds. Needless to say, on the EU tyre label, all the available sizes received an A rating for top performance in the wet.
Selected sizes of the new Uniroyal RainSport 5 are now available, with further sizes expected from early 2020. The product range extends from 15-21 inches, including special SUV sizes with increased load capacity and models with a rim protection rib. Speed approvals go as high as 186 mph.