Jemma Moore becomes youngest-ever GT4 South European Series winner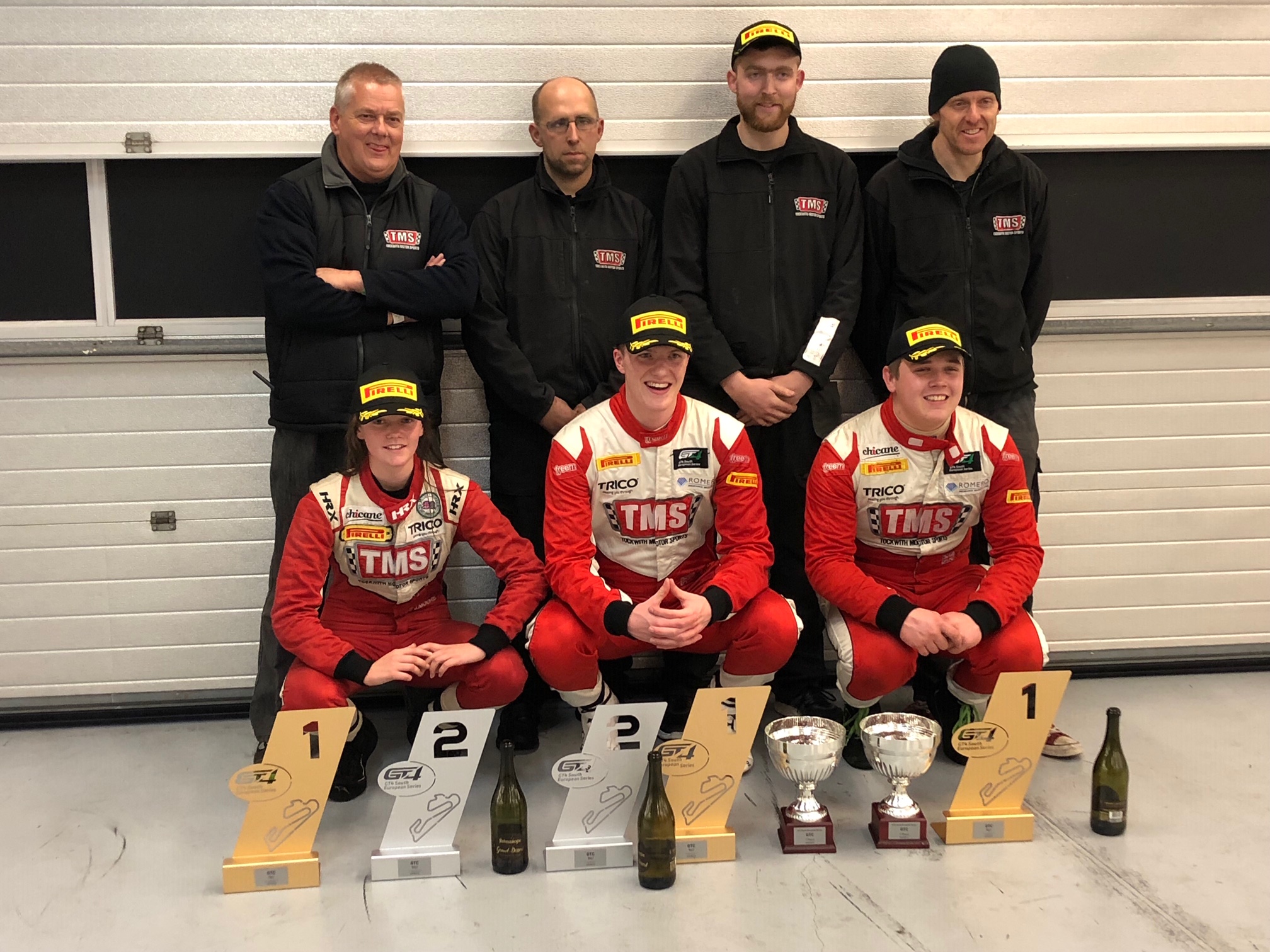 Tockwith Motorsports' (TMS) Jemma Moore became the youngest-ever winner in the GT4 South European Series after securing victory in her Trico-liveried Ginetta G50 at a rain-swept Estoril, the final round of the 2019 season.
Moore showed maturity beyond her years, as she managed to safely negotiate a saturated track, while others fell foul to the tricky conditions in Portugal, to take the chequered flag in race one.
GTC champions, Marmaduke Hall and Ed Moore, drove the sister car to victory in race two, as the pair illustrated their championship class by producing a flawless drive. Jemma clinched another podium but was made to settle for the runners-up spot on that occasion.
The end-of-season results meant TMS finished second in the teams' trophy standings, underlining what was a fantastic debut season in the competition for both the team and Trico.
Simon Moore, TMS' owner, said: "It's been a privilege to race in what has been a competitive and intense series; we've faced some tough opponents along the way, but we've enjoyed so many highlights – culminating in the drivers' championship win but just missing out on the teams' victory."
Marmaduke Hall and Ed Moore enjoyed seven victories en route to their maiden title, Moh Ritson secured his first-ever podium during the penultimate round in Portimão, Portugal – alongside team-mate, Sarah Moore – while Jemma Moore became the youngest-ever GT4 South European Series winner: these are records that Simon is immensely proud of:
"This competition has allowed our drivers to flourish; it's allowed them to improve as drivers, contest against seasoned performers and earn accolades along the way. It's testament to them and our team that we've been able to finish the season on a momentous high."
Simon Moore also paid tribute to Trico after another year of backing: "Trico has supported us consistently. Having such a reputable brand alongside us, whether that be its name on the side of the car or its wiper blades on the windscreen – which were certainly needed this weekend! – has helped us create a winning formula."
Trico senior brand and product manager, Sam Robinson, said: "The European adventure has gathered momentum as the season has progressed. To watch the victories, podiums, battles on track translate to a championship win and records being broken is fantastic – congratulations to TMS and all its drivers!"