How artificial intelligence enhances tyre inspection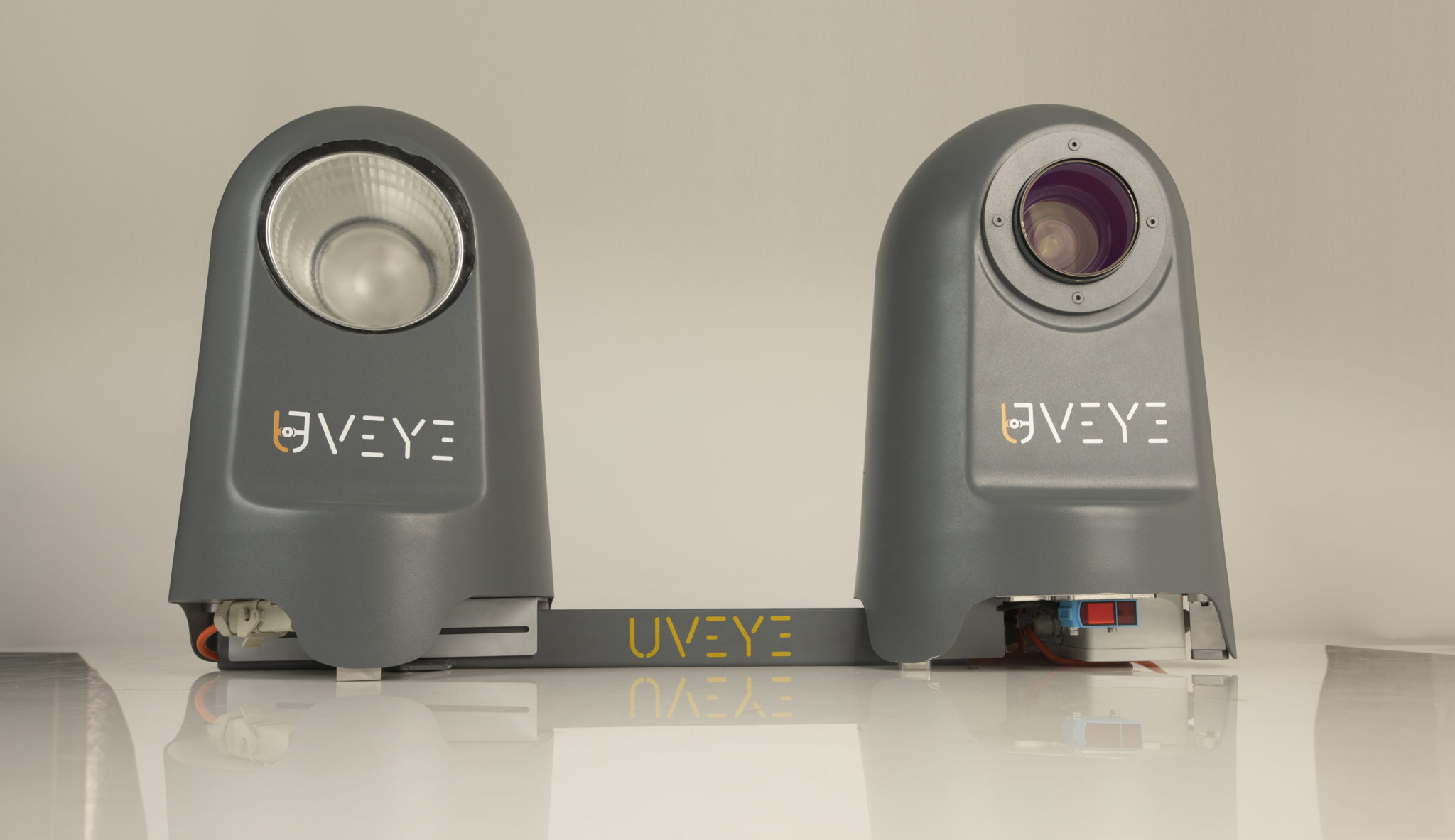 Security industry technology supplier UVeye explains how its digital security checks systems led it to develop Artemis, a tailored solution for the tyre business
UVeye is a provider of artificial intelligence (AI) based solutions for automatic external inspection of vehicles within the security industry. Initially developing systems to detect dangerous conditions like weapons, explosives, or other threats in some of the world's most high-security locations, the company saw the opportunity to use its technology to solve challenges in the automotive industry to detect potentially hazardous mechanical issues. Its suite of products includes its original undercarriage application (Helios), its revolutionary 360 solution (Atlas), and its targeted tyre application (Artemis). The company explains why it believes AI technology will help shape the future standard for vehicle inspection, increasing the speed, efficiency and accuracy of tyre checks at every stage of a vehicle's lifecycle.
Amir Hever, CEO of UVeye, resolved to start the company with his brother, Ohad, after an eye-opening visit to the premises of a government agency. On arrival, a security guard stopped Amir and proceeded to get on the ground next to his car. When Hever asked what he was doing, the guard explained that he was attempting to see if there was anything hidden under the vehicle, before conceding that he could never see anything.
From the resulting conversation, Amir discovered that digitalisation had not made its way into vehicle inspection. It is for this reason that UVeye's technology was originally aimed at, and deployed in, the security and defence sectors for the detection of bombs, weapons, drugs and other threats. The AI-based tech is already being harnessed by high security facilities such as airports, banks, embassies, military bases and prisons across the world.
Bringing AI scanning to the automotive industry
More recently, UVeye has extended its product suite and adapted its offering for the wider automotive industry. In doing so, the company has begun to set the future standard for vehicle inspection. When coupled with the various hardware options that UVeye also offers, the image processing AI technology can provide a detailed, accurate and fast analysis of a vehicle, identifying anomalies, modifications and foreign objects in a matter of seconds.
The company's advanced algorithm and image processing technology has gained the attention of multiple vehicle manufacturers, enabling UVeye to garner major investment and successfully close three rounds of funding. Amir Hever says, "The investment we've received from leading automotive strategic partners is an important signal that we believe paves the way for UVeye to become the standard of automotive inspection and safety."
UVeye's key product for the tyre market is called Artemis. This advanced system gathers technical and safety-related data. In a matter of seconds, the system reads and recognises the tyre brand, markings and technical specification, as well as crucial safety-related data such as tyre condition, pressure, abrasion and scratches. In addition, the device is able to compare the pressure of each tyre to the manufacturer's standards and measurements, flagging any incorrect pressure levels. The system can also provide a comparison of all of the vehicle's tyres to determine any irregularities.
As with all of UVeye's software and hardware solutions, Artemis is not designed to replace technicians and tyre fitters. Rather, the company's aim is to increase efficiency, objectivity and accuracy, while enhancing safety and enabling a higher volume of work with the same resource – whether this be at an OEM level on the production line, or at a family-run fast-fit operation.
Amir Hever explains: "With Artemis, we have taken another step towards building a unified platform, based on artificial intelligence, for the automated inspection of vehicles. Together with the rest of our product portfolio, Artemis is a key part in establishing the future standard of vehicle inspection."