Hankook Tire extends Canada ice hockey sponsorship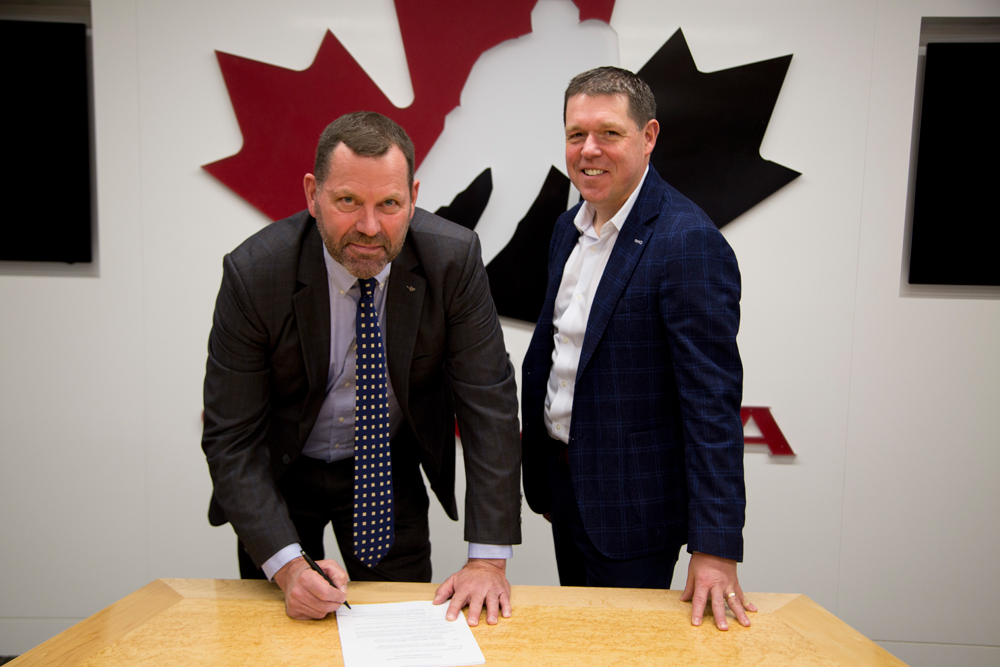 Hankook will serve as the official tyre of Hockey Canada until 2024 thanks to an expansion of the relationship between the association and Hankook Tire Canada. Through the partnership. Hankook Tire's local operation will support Hockey Canada's efforts to engage fans and grow the game, participate in its signature events and will act as an international partner at various championships.
"We are very pleased to announce the extension of Hankook Tire Canada's partnership with Hockey Canada," said In Hyuk Rhee, president and chief executive officer of Hankook Tire Canada. "By aligning ourselves with such a respected and reputable organisation, we have the opportunity to support one of the nation's favourite pastimes while reaffirming Hankook as a leader in the Canadian market. We look forward to the next five years as the Official Tire of Hockey Canada."
"Hankook Tire Canada has been a valued and engaged partner of Hockey Canada for ten years and we are proud to continue working together to deliver best-in-class activations, and opportunities for hockey fans and Hankook customers to enjoy our great game," said Scott Smith, president and chief operating officer of Hockey Canada.
Hankook branding will be highly visible in arenas during Hockey Canada games, with rink board advertising, digital banners and social media posts. Additionally, Hankook will host in-arena activations at select games.