Double victory and GTC Championship crown for Trico in Portugal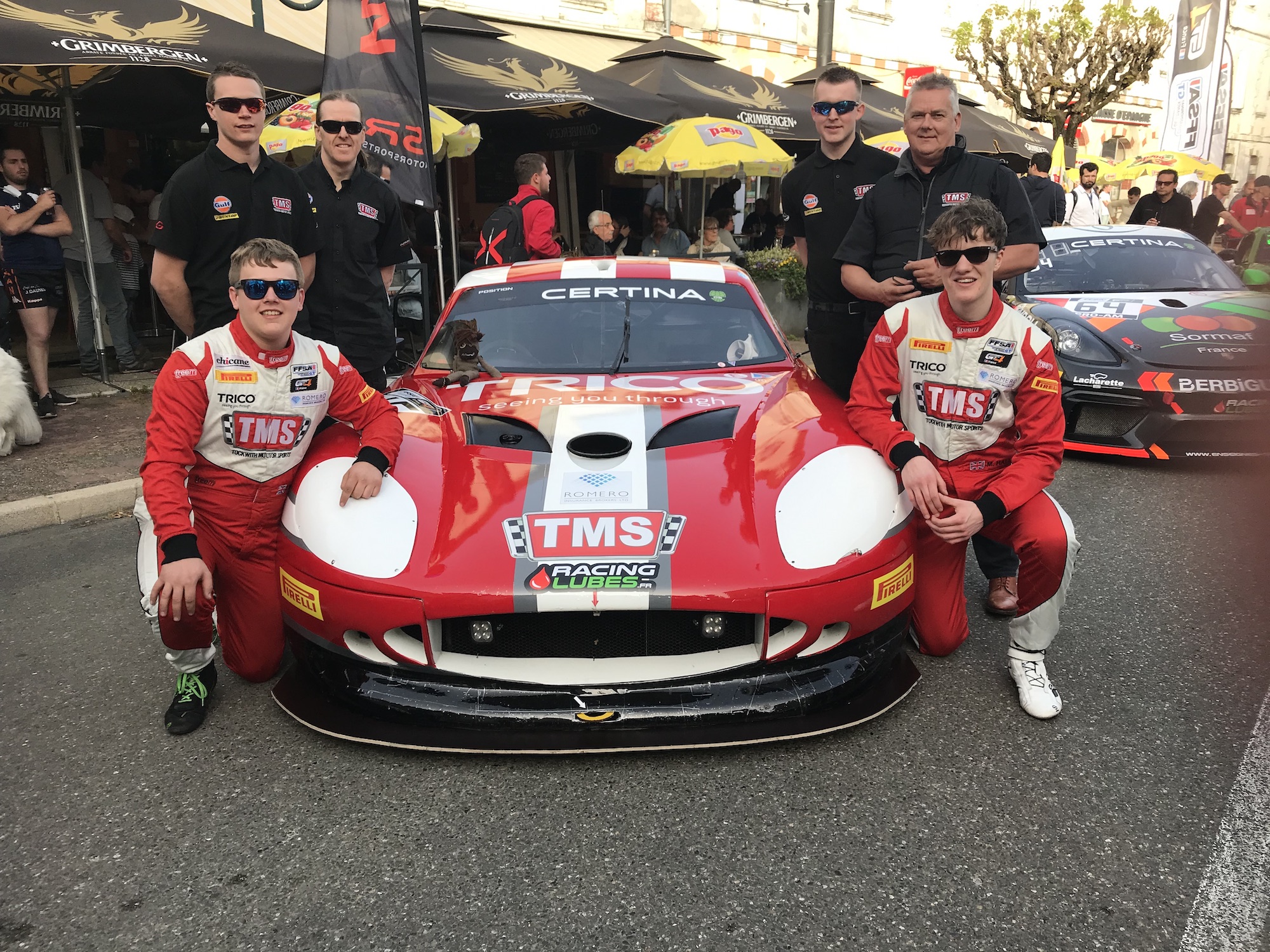 Trico celebrated 1-2 finishes in both GT4 South European Series races in Portugal and the GTC Championship title for Marmaduke Hall and Ed Moore. Taking top spot on the podium for both Saturday and Sunday's races at the Portimão circuit, securing the GTC category title, they were joined on the second level by the sister car of Moh Ritson and Sarah Moore on both occasions. The third Trico-liveried Ginetta of Jemma Moore and Callum Bradshaw finished just shy of the podium in both of the weekend's races.
The double-header formed part of the programme for the final round of the prestigious European Le Mans Series, and both races followed the challenging 'day into night' format – an excellent training ground for the high-level endurance motorsport that was on view over the weekend.
The Tockwith Motorsports (TMS)-run, red and white Trico -liveried cars performed virtually faultlessly in both races, overcoming the natural difficulties of competing on a circuit with lots of elevation changes and the visibility challenges this creates for the drivers during the twilight hours.
The dry weather meant that the cars' Trico wiper blades were rarely called into action, but, nonetheless, the drivers had to steer clear of a number of potentially race-ending incidents over the course of the two days – particularly in Sunday's race, which was punctuated by a series of incidents, that meant the race was under safety car conditions for significant periods.
"It was an excellent weekend for Trico on the track," enthused Trico senior brand and product manager, Sam Robinson. "To get a 1-2 in any race is a pretty impressive result, but for it to happen twice in one weekend is exceptional. It was fantastic to see our branding on both the top step of the podium and the runner's up position.
"It was also a terrific achievement for Marmaduke and Ed to be crowned champions – with one race weekend still to go. Congratulations to all at TMS from everyone at Trico. Weekends like the one just gone illustrate exactly why we chose to be in motorsport."
The final rounds of the GT4 South European Series will take place at the Estoril Circuit in Portugal on 23 and 24 November.