Triangle launches AgileX AT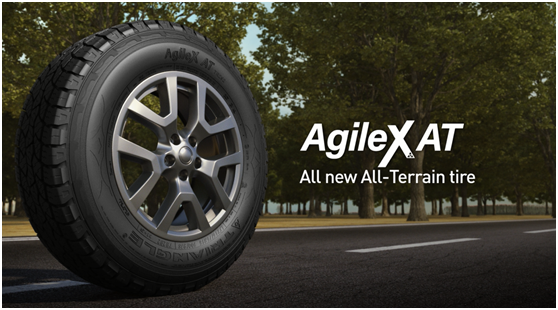 Triangle Tyre has provided more details of the Triangle AgileX AT all-terrain tyre that it is bringing to Europe. It says the AgileX AT TR292 has been developed to "address the growing market for balanced on and off-road performance for consumers wanting the flexibility of great on-road and off-road performance".
The range is produced in 35 sizes for rims from 15- to 18 inches with widths between 215 and 275 mm and aspect ratios between 85 and 60 per cent.