Going global together: Auto Express & Auto Bild announce licensing partnership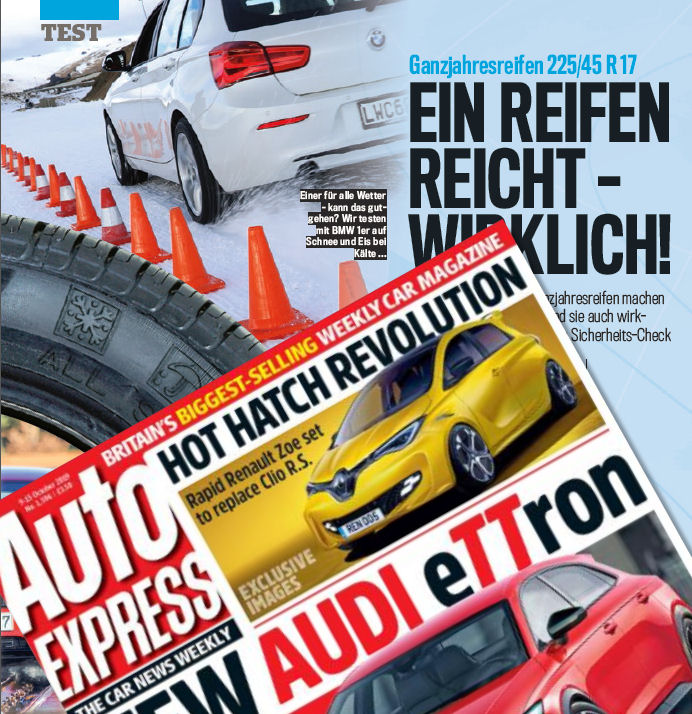 The team at Tyrepress.com view independent tyre tests as an invaluable consumer purchasing tool. We will therefore follow the new licensing partnership between Auto Express and Auto Bild with interest, particularly in regards to how it influences both publications' approach to tyre testing.
Dennis Publishing Group (Dennis) announced yesterday that Auto Express will "join international licensing forces" with its license partner Auto Bild, a title belonging to German media company Axel Springer. The aim, says Dennis, is to "develop a new and innovative content package to the global media market."
Dennis states that it and Axel Springer, who have been partners since 1996, are now "looking to create a new driving force in automotive content delivery." Carlotta Serantoni, senior group licensing manager at Dennis, comments: "This project will ensure that we can become a one-stop shop for the best automotive content that this continent has to offer – a new and innovative frontier for know-how and insight in the automotive industry."
According to Christin Keil, licensing manager for the media group Auto, Computer and Sport at Axel Springer, this next stage of the two companies' partnership will involve "making use of each other's extensive test competencies." Keil adds that the aim is to "offer a great variety of automotive content and insight" as Axel Springer and Dennis "move forward from Germany and England to the rest of the world" via this "exclusive content package deal."
The two publishers state that this evolution of their partnership will result in more than 1,000 features, 80 new product tests and 700 car tests each year. What isn't clear is what the announced changes mean for Auto Express's in-house tyre testing programme. The UK-based publication conducts its own summer, winter and all-season tyre tests each year. So does Auto Bild. We hope to see both titles continue their respective tyre test programmes, as any consolidation of testing capabilities would only serve to reduce the already limited pool of trustworthy, independent tyre tests available to consumers.