Global CCD wheel alignment business to grow 4.2% CAGR 2017-2026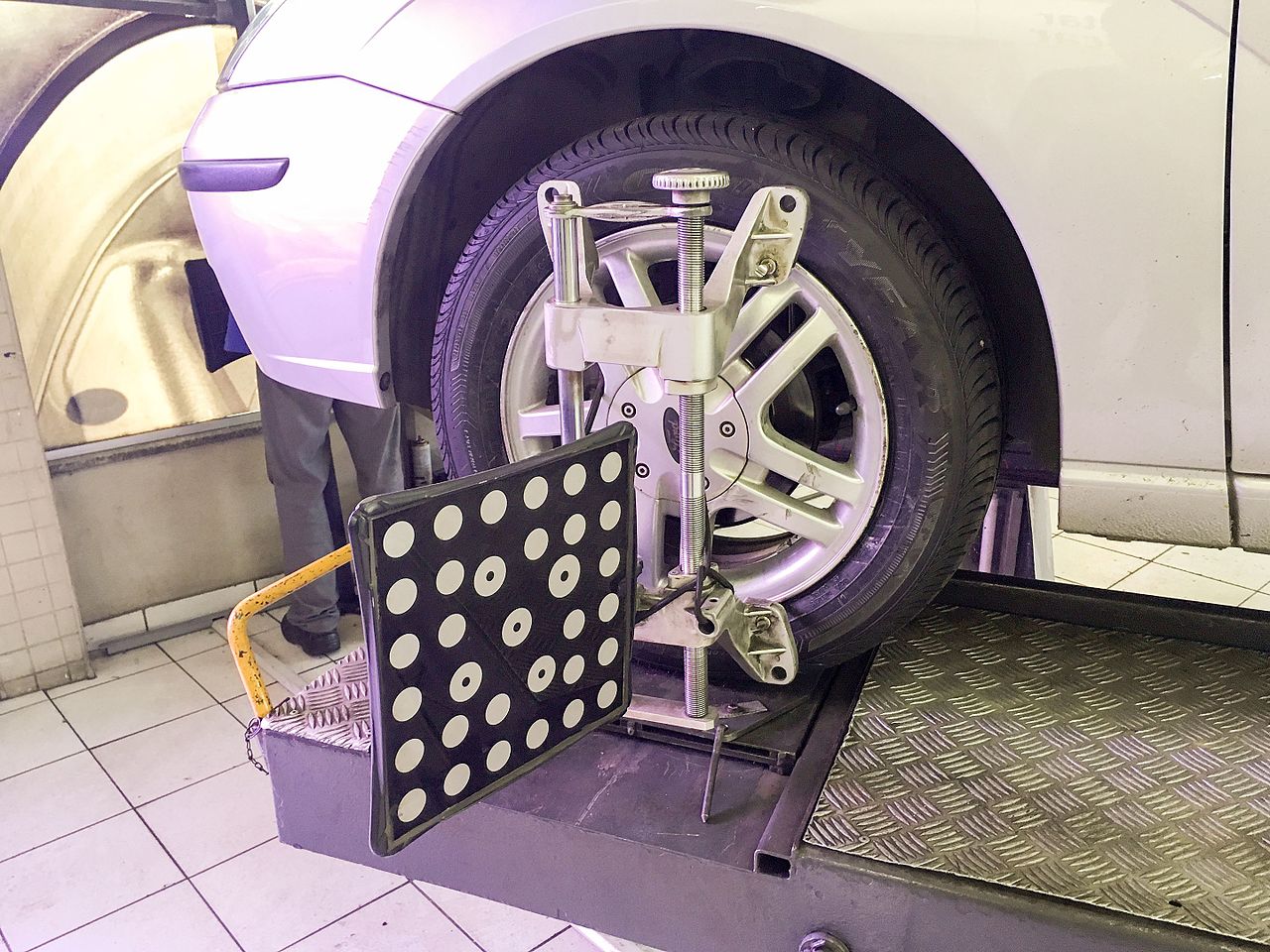 New research suggests that the volume of sales of Charged Coupled Device (CCD) wheel aligners will "remain robust" in the decade between 2017 and 2026. Specifically, the Fact MR report states that the Global CCD Wheel alignment business will grow at a Compound Annual Growth Rate (CAGR) of 4.2 per cent in the period between 2017 and 2026. To put this into context, another report published by Verified, suggests that the global automotive wheel alignment system market was valued at $388.6 Million in 2018 and is projected to grow at a CAGR of 4.47 per cent to reach $481.4 Million by 2026.
So, what's behind the trend? Long suspension life, reduced wear and tear and reduced maintenance expenses mean that wheel alignment is a more important task in a vehicle's ongoing maintenance schedule. In response, use of advanced wheel alignment machines has risen with increasing awareness regarding proper alignment of the vehicle and the negative impacts of improper alignment, according to the report.
OEMs are helping too. Vehicle manufacturers are said to have advised vehicle owners to schedule wheel alignment checks twice a year, depending upon the frequency of driving. For heavy vehicles, it vital to maintain wheel alignment three times a year if they want to maintain optimal performance and fuel economy. Modern wheel aligners such as CCD wheel aligners carry out the alignment procedure with higher accuracy and more quickly than traditional methods. This has pushed the adoption of CCD wheel aligners across garages and auto manufacturing units at a significant scale.
CCD wheel aligners offer a complete 360-degree appraisal of standard undercarriage and alignment values. Moreover, the technology is suitable for any vehicle type, from passenger cars to heavy vehicles. As per the study, the production of CCD wheel aligners is expected to reach more than 774 thousand units across the globe by the end of the assessment period. With respect to volume, CCD wheel aligner production is expected to grow at 4.2 per cent during the period of forecast, 2017-2026.
Europe to remain dominant in terms of take-up
CCD wheel aligners have gained moderate traction in recent years. Penetration of CCD wheel alignment equipment in Europe and APEJ (Asia Pacific Excluding Japan) has been high when compared with other regions. The sale of CCD wheel aligners in Europe is expected to grow at a particularly significant rate and is poised to touch US$1.2 billion by end of the year of assessment. However, APEJ is anticipated to reflect higher production of CCD wheel aligners due to increasing number of manufacturers tapping the region coupled with APEJ's high business potential.
How many cameras?
According to Fact MR, in 2017, around 37 per cent of 3D wheel aligners sold in the world were developed on the basis of 4-camera designs. The demand for 4-camera 3D wheel aligners is pegged to remain highest in the global market through 2026. However, their share on global market value is also expected to "dwindle towards the end of the forecast period". This is because of the alignment limitations of 4-camera 3D wheel aligners are expected to "impede their uptake", compared with 5-camera or 6-camera 3D wheel aligners. The capabilities of 5-camera and 6-camera 3D wheel aligners in terms of identifying alignment problems across multiple axis and providing accurate solution in least amount of time will drive their sales in the coming years. According to Fact MT, these two product segments will reflect a volume CAGR of more than 5 per cent over the forecast period – thereby outperforming the overall CAGR of 4.2 per cent by close to 20 per cent.
European and Asian countries have witnessed increasing use of 6 camera CCD wheel aligners. Compared to eight camera CCD wheel aligners, six camera wheel aligners are relatively low priced and their adoption rate is poised to grow at 5.0 per cent generating high revenues in the coming years.
Costs and skilled labour the main market challenges
With increasing development of incorporation of new technologies, the costs associated with the manufacturing of CCD wheel aligners has increased. This has impacted the use of CCD wheel aligners among small garages, and small-scale automotive manufacturers. Most of these end users rely on conventional aligners to carry out wheel alignment. In addition, lack of skilled labour to operate CCD wheel alignment machines is another hurdle hindering the sales of CCD wheel aligners. This problem reportedly persists more among emerging regions than developed economies. However, manufacturers of CCD wheel alignment machines have started promoting their products as cost efficient, with less maintenance and have positioned their products as one-time investment equipment. This is expected to change the mentality of garage owners to opt for CCD wheel aligners and increase their businesses by catering to the heavy vehicle segment.
As far as future insights are concerned, the reports suggests that sales of CCD wheel aligners in garages is expected to generate comparably low revenue returns in comparison with automotive manufacturers. Automotive manufacturers are relatively well-equipped owing to higher investment strength than garages. However, garages are expected to pick up speed with growing popularity of CCD wheel aligners in the coming years
Furthermore, the use of CCD wheel aligners for road vehicles is estimated to generate larger sales than off-road vehicles. By the end of 2026, sales revenue generated from road vehicle wheel alignment is expected to touch more than $2.5 billion.