Alliance Automotive Group details management team changes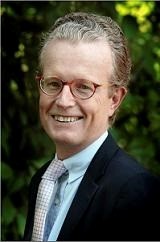 Alliance Automotive Group has announced that, as of 1 January 2020, there will be a number of changes to the management team of the group.
Jean-Jacques Lafont will become chairman of AAG.
Franck Baduel will become chief operating officer of AAG, reporting to Paul Donahue, under the guidance of Jean-Jacques Lafont. All country managers will report to Baduel.
Alistair Brown will retire as vice CEO while remaining on the board of AAG.
Eric Girot will become sole country manager of AAG France and at the same time will assume overall responsibility for group purchasing. AAG's group purchasing manager, Sylvain Lemercier, will report to Girot.
Thomas Tabiasco will add IT to his responsibilities as group finance officer. AAG's group IT manager, Christian Schmolke, will report to Tabiasco.
The group HR and logistics functions led by Asireh Moradkhani and Richard Beecroft will report directly to Franck Baduel.
"These management changes will bring new responsibilities to longstanding members of AAG's executive team while ensuring continuity of an organisation that has worked effectively together for many years," the company states.
"We would like to congratulate those who are taking on these new roles and look forward to working with them and the whole AAG management team. We would also like to thank Alistair for his 30-plus years of contribution."