Auto Bild Allrad: 'top-class' performance from Apollo in winter tyre test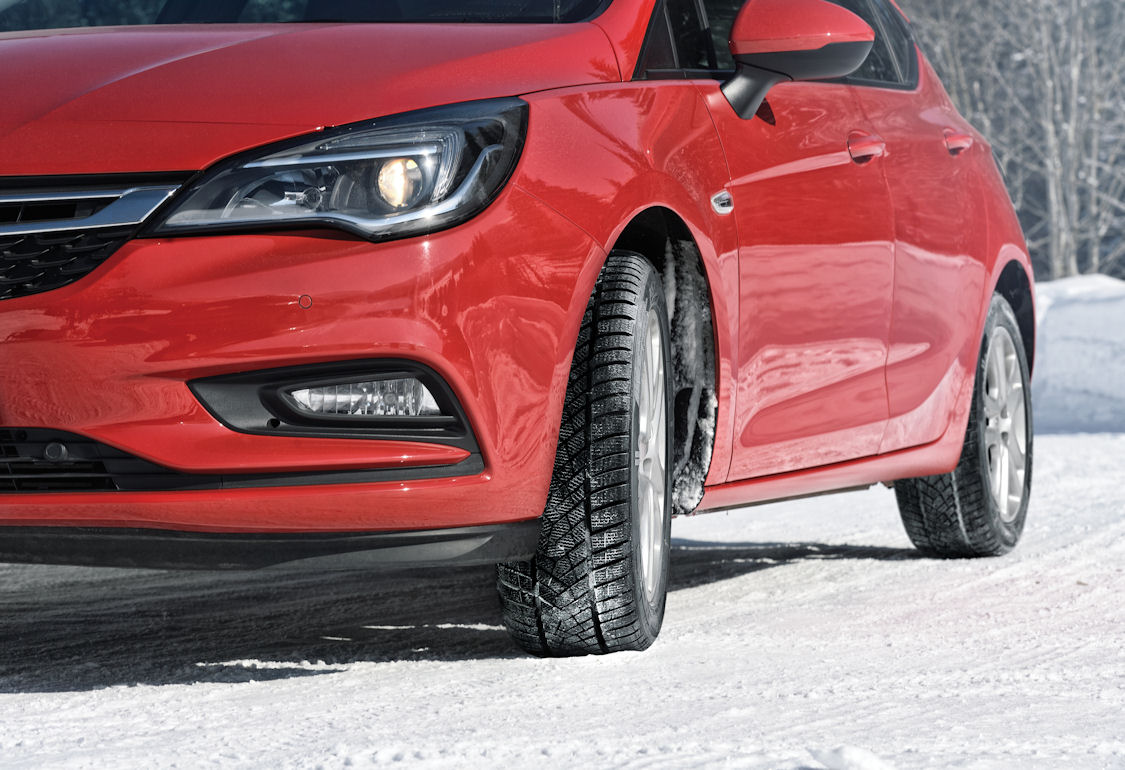 The team at Auto Bild Allrad faced a problem when it came to performing their annual winter tyre test – they couldn't find enough snow. To get around this shortcoming, the testers travelled to Japan with their equipment and ten brands of European market winter tyres. They also took a set of summer tyres with them for comparison and to serve as a warning to anyone tempted to drive on them in the snow and ice.
Once in the Land of the Rising Sun, Auto Bild Allrad subjected the size 215/60 R17 tyres to a battery of braking and handling tests on snow. Testing in wet and dry conditions was carried out in Germany. Mercedes-Benz GLAs were used for all tests.
Test winner: Apollo Aspire XP Winter
Auto Bild Allrad asks its readers if they've ever heard of Apollo. The brand has been sold in Europe for less than a decade, and as such still lacks the brand awareness its European rivals enjoy. Perhaps this is about to change. After securing 4th place in Auto Bild's test of 53 winter tyres, the Aspire XP Winter has taken top honours in the Auto Bild Allrad test. The Apollo tyre was also the sole candidate to gain the highest rating of 'exemplary'. The testers declared it a "strong winter pattern with superb driving characteristics on wet and snowy surfaces". They also commended the Aspire XP Winter for its high aquaplaning safety, good steering precision and affordability.
Four 'good' tyres
Bridgestone Blizzak LM005: The runner-up tyre from Bridgestone is a "winter specialist with a good balance of high-level performance". It offers good aquaplaning safety and low rolling resistance at a moderate price. Auto Bild Allrad's testers found the Blizzak LM005's braking distance on dry surfaces a little long, however.
Continental WinterContact TS850 P: The Continental tyre gives "sporty, dynamic handling" in all weather conditions. Its wet stopping distance is also short, but stopping distances in dry conditions were a little too long.
Goodyear UltraGrip Performance SUV Gen-1: According to Auto Bild Allrad, the Goodyear tyre has the "best snow qualities". These include good traction and sporty handling on snowy surfaces. The UltraGrip Performance SUV also gave good aquaplaning performance. But the testers considered stopping distance in the dry a little too long, and encountered understeer during the dry handling disciplines.
Dunlop Winter Sport 5 SUV: Auto Bild Allrad says the Dunlop tyre delivers "balanced performance potential". Positive characteristics include precise, responsive steering behaviour. Braking distances in the dry were a little too long, however, and rolling resistance was on the high side.
Two 'satisfactory' tyres
Cooper Discoverer Winter: "Very good on snow, high aquaplaning safety, stable wet handling and affordable price". These positive comments from Auto Bild Allrad were counterbalanced by the remark that the Discoverer Winter's dry braking distance is a little on the long side. The testers also detected dry handling understeer and high rolling resistance.
Falken Eurowinter HS01 SUV: The Falken tyre showed good traction and braking qualities on snowy surfaces. Aquaplaning safety was also good. Lateral control on dry and snowy surfaces was only "satisfactory", however, and rolling resistance was high.
Three tyres 'not recommendable'
Kenda Wintergen 2 KR501: Auto Bild Allrad called the Kenda tyre the "winter king on ice and snow". But the testers reported "limited" driving characteristics on wet surfaces, including a "markedly" extended wet braking distance. Grip levels in dry conditions were also "mediocre".
Nexen Winguard Sport 2 SUV: When Auto Bild tested this tyre in a 17-inch dimension on a BMW 1 Series, they rated it 'good'. This time round the same test team delivered a less positive verdict. Despite good performances on snow, they report that wet braking distances are too long, driving characteristics on wet and dry roads are only "satisfactory", and aquaplaning qualities "mediocre".
Tracmax Ice-Plus S210: If Auto Bild Allrad is unfamiliar with the Apollo brand, then it must have been completely at sea with Tracmax. The brand is produced in China by Crown Tyre, but Auto Bild Allrad comments that its tests show the manufacturer's tyres "aren't so royal". The Tracmax tyre required 52.1 metres to stop from 100km/h on a wet surface, more than eight metres longer than the Continental tyre. The publication calls this wet braking distance "dangerously long" and comments that a vehicle fitted with the Ice-Plus 210 would still be travelling at 40km/h when its Conti-shod counterpart had come to a complete stop. Aquaplaning is also an issue. The only positive comment from the testers (besides a low purchase price) was that the Tracmax tyre offers stable dry handling.
Summer tyres not suitable for winter driving
Auto Bild Allrad doesn't name the summer tyre it tested alongside the ten winter tyres, but it was likely a premium product. Its performance in wet and dry conditions outshone its cold-weather counterparts in most disciplines, and it also gave the lowest rolling resistance. But it was dismal on snow and ice. The publication notes that driving on snow with summer tyres can be "catastrophic", and reports that while the worst snow braking result from 50 to 0 km/h from a winter tyre was 37.9 metres, the Mercedes-Benz GLA required 79.8 metres to stop when shod with the summer tyres. The summer rubber came last by a wide margin in the snow traction and slalom tests, and were undrivable in the snow handling test.