Two podiums for Textar-sponsored John Newell at Snetterton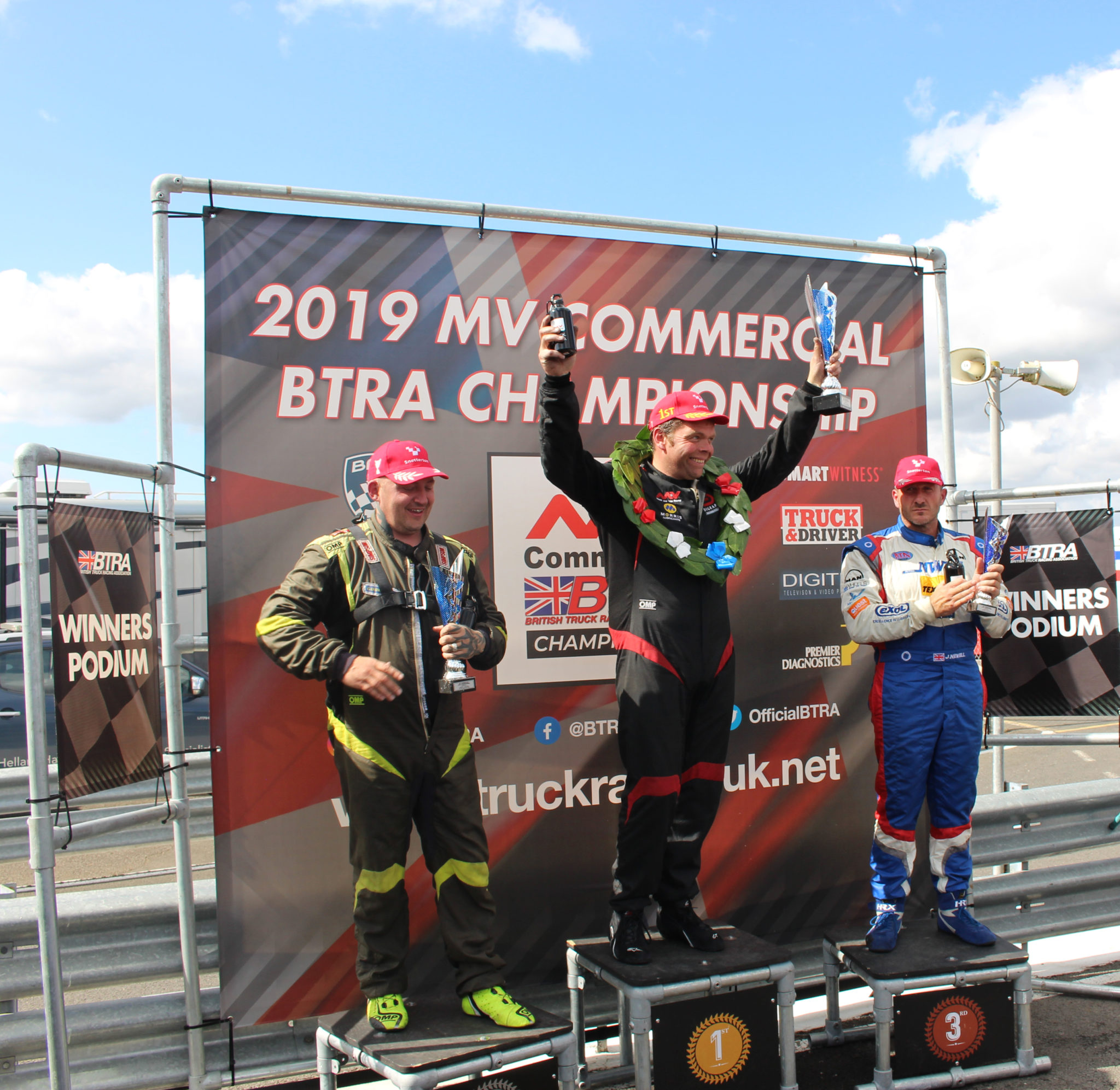 Textar-powered John Newell of Newell & Wright Motorsport highlighted his racing talent at the latest round in the truck racing championship at Snetterton, scoring two podiums over the course of the weekend.
On the Saturday, Newell finished on the podium in the first race, claiming third and scoring some valuable points in the championship.
On Sunday, Newell pushed all the way in the first race, attempting numerous overtakes on the technically demanding Snetterton 300 circuit, eventually finishing seventh, though he was happy with the pace of the truck overall. During the second race, Newell benefitted from a blistering start to move up to third, where he held the position to finish on the podium for the second time during the weekend.
The final race of the weekend combined trucks from both Division 1 and 2. After a red flag stopped the race, a readjusted grid meant that Newell dropped back, but rose through the places in the remaining minutes to chalk up fifth place.
In what was a packed Snetterton circuit, the Newell & Wright pits and trailer was immediately next to the winners' podium and with the area featuring numerous Textar branding and flags, it quickly become known as the "Textar podium" with the brand proving a focal point for visitors throughout the weekend.
Driver John Newell said: "Snetterton is a really demanding track and there was some close action racing throughout the weekend. The circuit is tough on the brakes, but thanks to the Textar pads and discs we are able to monitor the temperatures so effectively, providing me with the confidence to push and rise through the placings.
"I'm delighted with two podiums and consolidating fourth place in the Championship. There's a lot of speed in the truck, as was evident over the weekend."
Sue McKay, global category manager CV, TMD Friction UK Ltd, added: "Throughout this season, the Textar brand has really grown its presence and more customers have come to see the racing action."