Premier Components UK Ltd joins IAAF to promote remanufacturing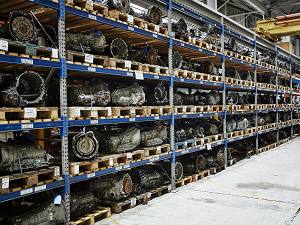 Full-line automotive core broker Premier Components UK Ltd has joined Independent Automotive Aftermarket Federation (IAAF), with the aim of promoting the merits of remanufacturing. The company is a leading player in the component sourcing and support for the supply to the wider remanufacturing industry across the UK and Europe.
Based in Stratford-upon-Avon, Warwickshire, Premier Components UK employs more than 50 people and works with automotive aftermarket companies to maximise their recycling throughputs in an environmentally beneficial way, offering many tailored services such as: National on site collection & returns service, sorting and cataloguing of core stocks, management of core returns, return distribution of core units to the customers' remanufacturers and, the disposal of excess core stocks to the world market.
Danny Edwards, Premier Components UK financial director, said: "Joining the IAAF is another step in our evolution as we look to champion the benefits of remanufacturing and our role within the sector. We have built a great management team here at Premier Components, each one a recognised expert in their own field. They and their individual highly skilled colleagues are always on hand to offer customers the most up to date information and views on remanufacturing."
Wendy Williamson, IAAF chief executive, said: "A huge welcome to Premier Components, who, as a member, will not only benefit from extensive networking opportunities with other members but add further remanufacturing expertise to the wider IAAF message of promoting all aspects of the independent automotive aftermarket."