Pirelli launches Track Adrenaline a Salon Privé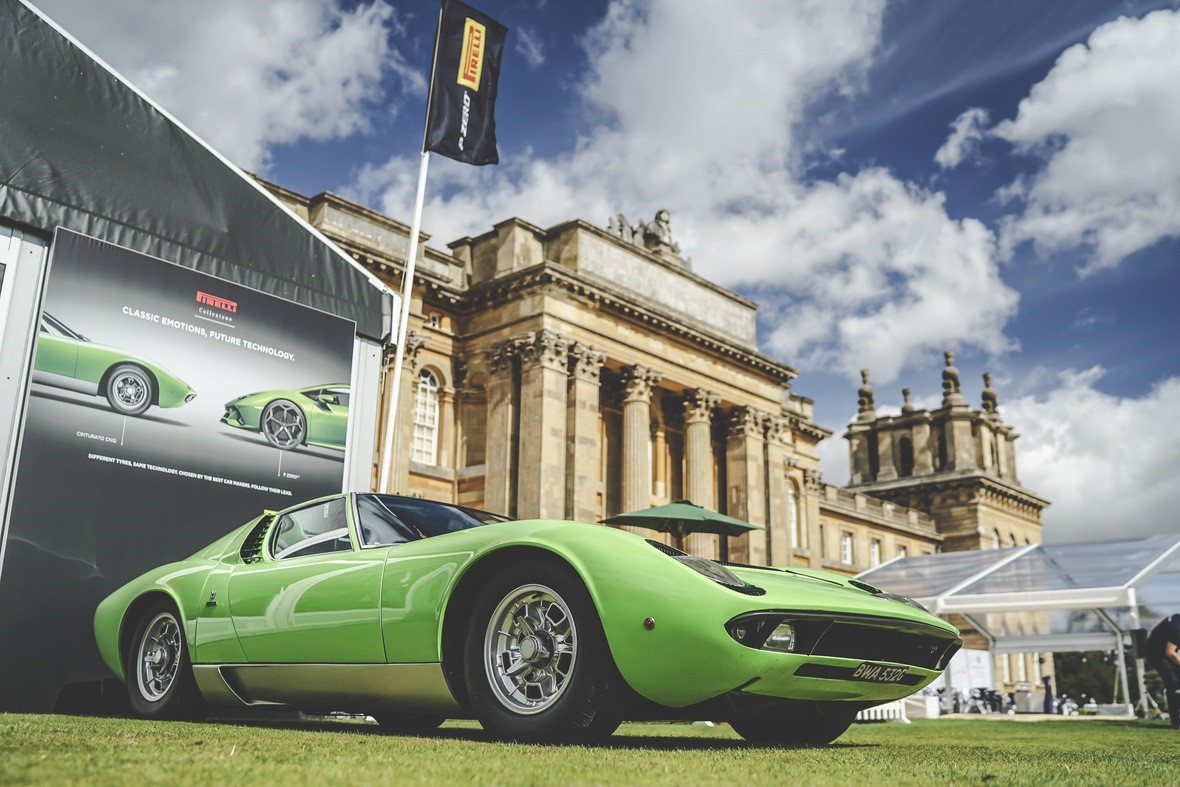 Pirelli has launched its Track Adrenaline UHP tyre sensorisation and virtual tyre technician technology. The launch took place on 6 September at the exclusive Salon Privé supercar garden party at Blenheim Palace in Oxfordshire. 2019 marks the fifth year running that Pirelli has sponsored Salon Privé. With Pirelli equipping more than 50 per cent of prestige cars all over the world, many of the vehicles seen at Salon Privé ran on the Italian rubber.
In short, Track Adrenaline is Pirelli's latest cyber tyre technology. The new digital system pairs a mobile phone app with sensors inside the tyres and is designed specifically for those who like to put their supercars through their paces on the track. It consists of an electronic box that can easily be fitted to a car, which is linked to the Track Adrenaline smartphone app and P Zero Trofeo R tyres with sensors inside.
The Track Adrenaline box is also equipped with a powerful GPS unit, which guarantees precise geolocation and definition of racing lines. It opens up brand new frontiers in track day technology, allowing drivers to get so much more out of their circuit sessions.
As far as the tyre fitting logistics are concerned, Tyres & Accessories understands that Pirelli is working with its Pirelli Performance Centre and Protyre, which already collaborates with Pirelli in the motorsport world, branches near key racing tracks.
Pirelli's Daniel Gainza, chief commercial officer, Cyber commented: "Track Adrenaline, as the name suggests, is a way for enthusiastic drivers to get the very best out of their experiences on track, using real time connected telemetry to paint an extremely accurate picture of car and driver dynamics, similar to the information used by racing drivers. Our latest cyber product is such a useful tool when it comes to finding out how to improve the driving experience and how to get the most from your tyres. It's easy to utilise and adds another layer to the track day experience, helping to create better drivers."
In short, Track Adrenaline is about UHP track day drivers getting the most out of their tyres, with the ability to break a wealth of data down to lap level. The result is a virtual tyre engineer in your phone. And all at a very economical – in supercar terms – price. Track Adrenaline-equipped tyres are expected to cost around 25 euros a tyre more than comparable non-Track Adrenaline fitments. The control unit will be price at 500 euros and the app is free.
P Zero experience
Pirelli representatives also gave the P Zero Experience, a new 5-star UHP track day concept, its UK debut.
Considering that the P Zero experience is billed as the perfect opportunity to use the Track Adrenaline system, it is no surprise that the two announcements were made back-to-back.
The P Zero experience is a track-based event, but at the same time "far from a traditional track day". In the UK, the Zero Experience will take place at Silverstone in the summer of 2020, shortly before the British Grand Prix weekend. It follows the success of recent events at Mugello in Italy and Yas Marina in Abu Dhabi, as well the forthcoming date at Hockenheim in Germany.
Because the P Zero Experience is a prestigious event designed to give supercar enthusiasts and collectors a true taste of the world of Pirelli, Pirelli said the company is proud to bring the event to the UK in association with Salon Privé, strengthening the partnership between the two brands.
Andrew Bagley, the co-founder of Salon Privé said: "We're delighted that we're extending our partnership with Pirelli next year. P Zero Experience in association with Salon Privé will bring a brand-new meaning to the whole concept of a track day. Just as Salon Privé redefines the idea of a motor show, the P Zero Experience will allow car owners to experience something that they have never enjoyed before at a racing circuit."
The Track Adrenaline box is also equipped with a powerful GPS unit, which guarantees precise geolocation and definition of racing lines