Michelin tyres OE on Harley-Davidson's electric LiveWire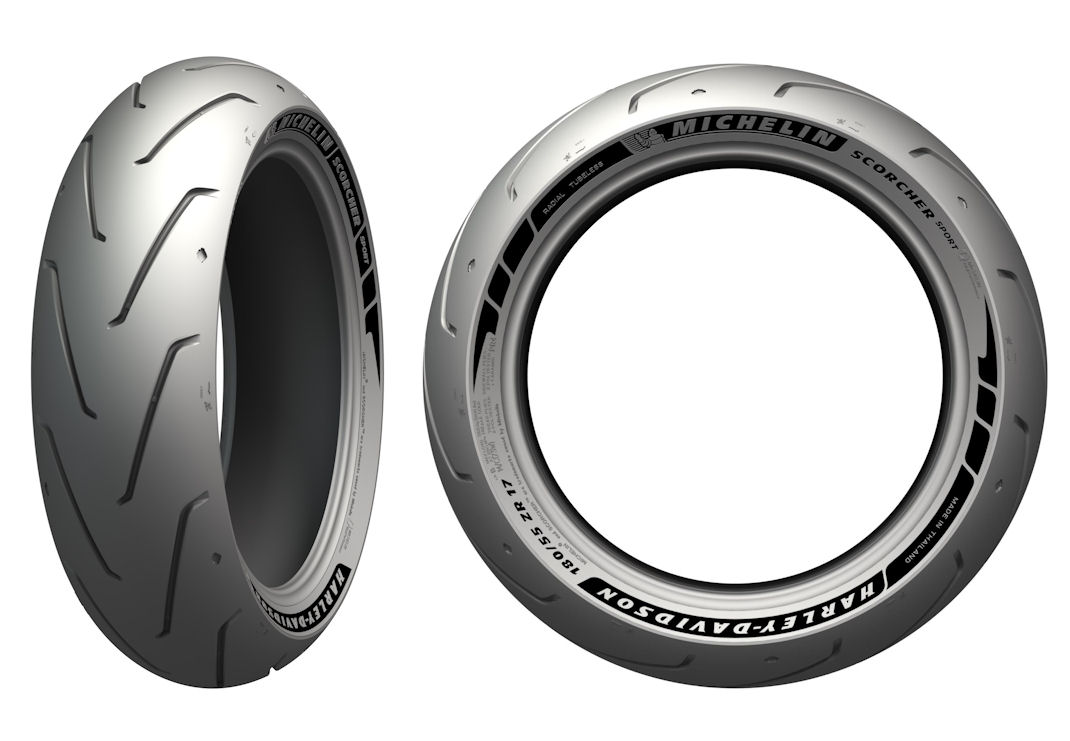 Harley-Davidson has gone and made itself an electric motorcycle – and Michelin has developed tyres to fit the 'e-hog'. Michelin Scorcher Sport tyres have been selected as original equipment for the new Harley-Davidson LiveWire.
The Scorcher Sport was co-developed and co-branded with Harley-Davidson and is designed to enhance the ride and handling performance of this first in a planned portfolio of electric two-wheelers. It integrates Michelin's Dual Compound Technology (2CT and 2CT+), and Michelin says these are the "most advanced compounds ever used" in its Scorcher tyres. These compounds extend the performance of the Michelin Scorcher tyre range by providing outstanding levels of wet and dry grip.
Along with advanced compounds developed through years of sport radial tyre innovation and extensive track testing, this technology enables the Michelin Scorcher Sport to provide wear resistance in the centre of the tread with optimised grip on the shoulders. It also features a radial casing tuned specifically to extract the maximum performance from Harley-Davidson's newest motorcycle.
In the looks department, Michelin has complemented the LiveWire's styling by giving the Scorcher Sport a sidewall featuring its patented velvet design.
Michelin engineers worked directly with Harley-Davidson for two years to co-design Scorcher Sport tyres specifically for the LiveWire. The Michelin Scorcher Sport-equipped LiveWire will be available from this year through select authorised Harley-Davidson dealerships in the United States, Canada and most European countries.