Birla Carbon releases 7th sustainability report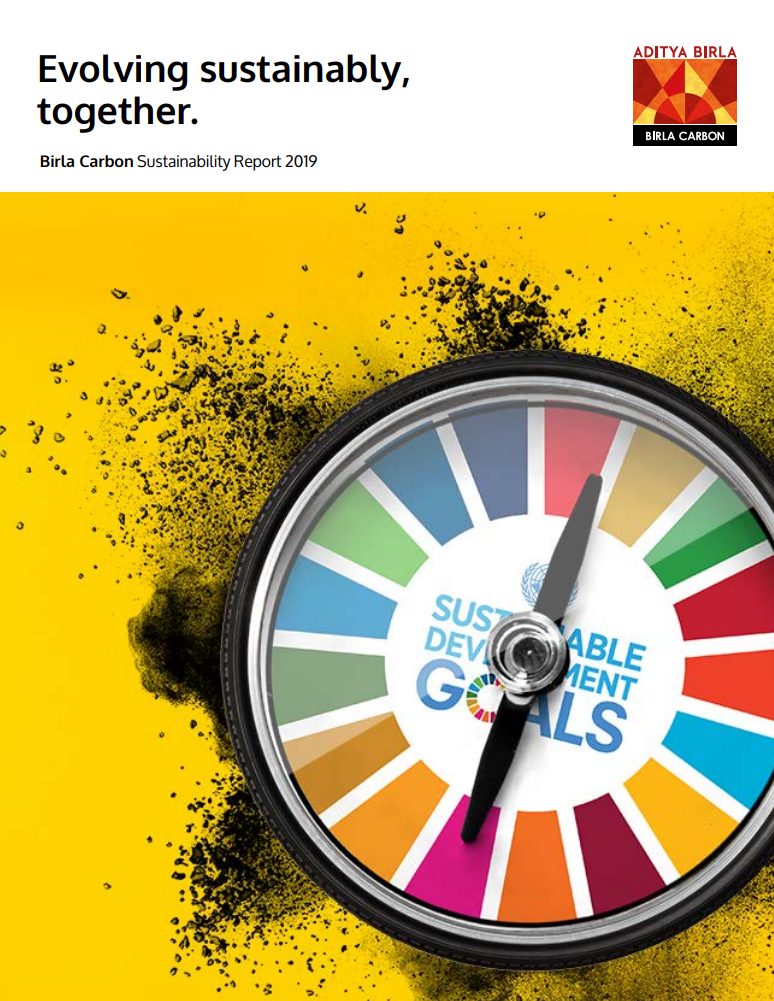 Birla released its seventh annual sustainability report titled Evolving Sustainably, Together on 18 September 2019. The 2019 report focuses on sustainable operational excellence, product and process innovation, customer engagement, sustainable supply chain enhancement, and community outreach efforts. It is aligned with international standards set by the GRI and CDP and highlights efforts initiated by Birla Carbon in collaboration with leading sustainability, environment and risk agencies to achieve its objectives in alignment with the 17 United Nations Sustainable Development Goals (UN SDGs).
Key findings include that 100 per cent of Birla suppliers are screened for compliance through NAVEX Global's RiskRate system; 3.5 per cent of profit is reinvested in R&D; 75 per cent of Birla facilities are energy positive; 70 per cent of sites completed the year without a recordable injury; and 100 per cent of facilities participate in community engagement.
Sharing his thoughts on the release of the 2019 report, Dr. Santrupt B Misra, chief executive officer, Birla Carbon, said: "The relevance and value of sustainability for our organizations and our industry has been accentuated in the context of today's volatile global economic environment. As a global leader we continue to leverage our 'Sustainable Operational Excellence' as a key differentiator".
Joe Gaynor, Chief Legal, Sustainability and Risk Officer, Birla Carbon, shares his views on the release of the report saying: "At Birla Carbon, sustainability is a continuous initiative across all levels of the organization. For our employees, it is about maintaining the highest safety and environmental standards. For customers, it is about being a best in class innovative partner. For our suppliers, it is about ensuring a reliable and ethical supply chain." He further adds, "The seventh sustainability report captures the essence of our business strategy focusing on bringing our Purpose to life through innovation across Birla Carbon."
A PDF of the report can be downloaded here.