TECH visits Portuguese distributor, enhancing product lineup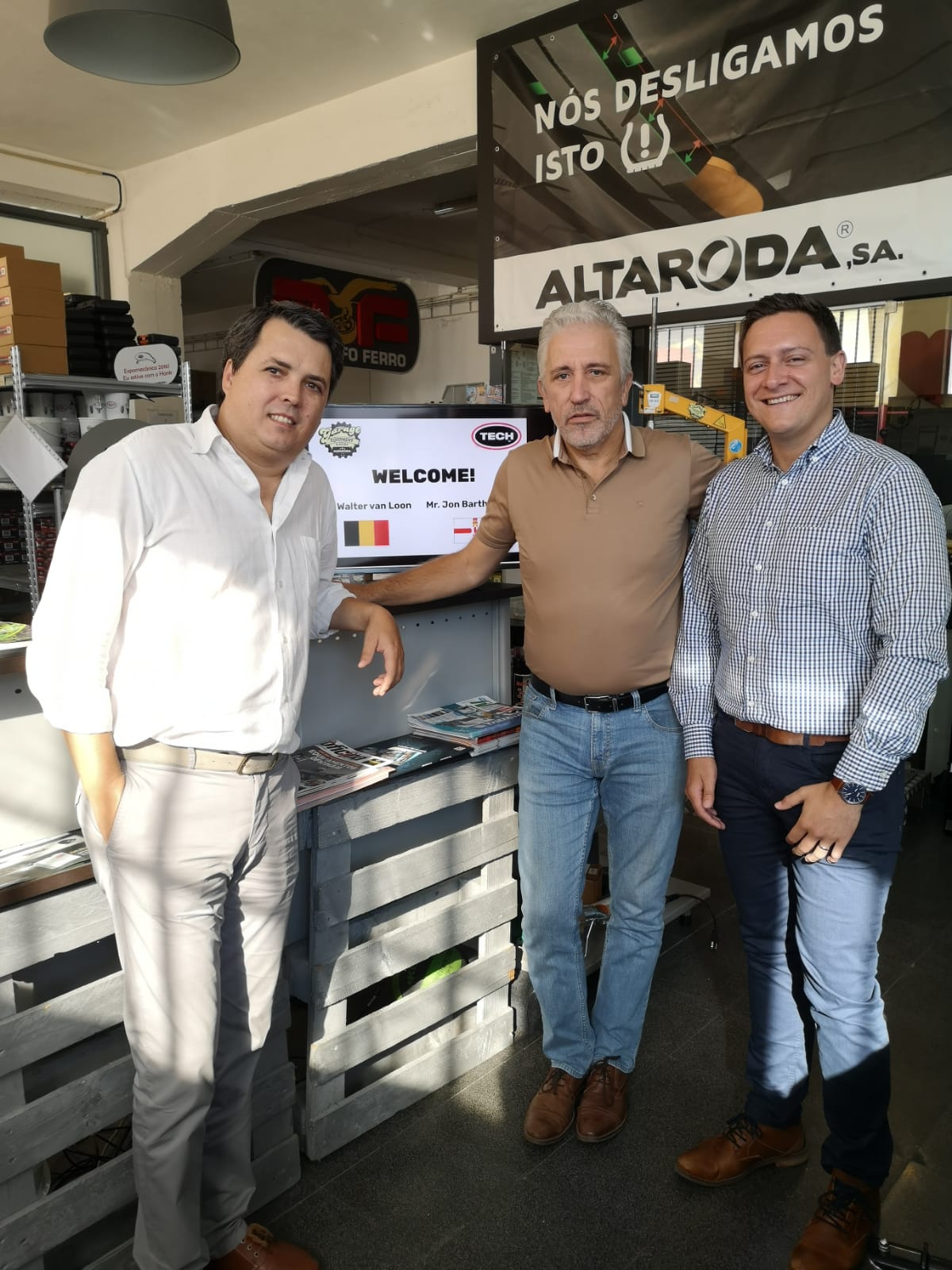 TECH Europe's channel sales manager, Jon Bartholomew and VP of sales and training, Walter van Loon, have visited distributor, Altaroda, SA. Based in Paredes, Portugal, Altaroda has been a key player in the tyre repair industry for more than 12 years, building its customer base through customer service and product development.
The TECH representatives met Altaroda's CEO, Vitor Rocha, to discuss the latest industry developments throughout Portugal and across the EMEA region. The company said Altaroda has "shown outstanding dedication to the TECH brand," and has continued to develop initiatives to promote safe tyre repair practices in its market. To the leading repair materials from TECH it has added brands within the TRC family, including Salvadori Retreading equipment.
The TECH TPMS programme was also discussed during the meeting with Rocha, recognising the significant growth in this area throughout Portugal. The team at Altaroda have made TECH TPMS a key part of its product portfolio, ensuring they offer the latest products demanded in the marketplace and remain compliant with the latest industry safety recommendations.
Having utilised the groups training facility in Belgium to deliver TECH's promised "Teach Each Customer How", Altaroda also shared its plans to expand their premises as a way of increasing their warehouse space and providing their own modern training facility for customers.