New Firestone tyre joins premium Bridgestone option in all-season portfolio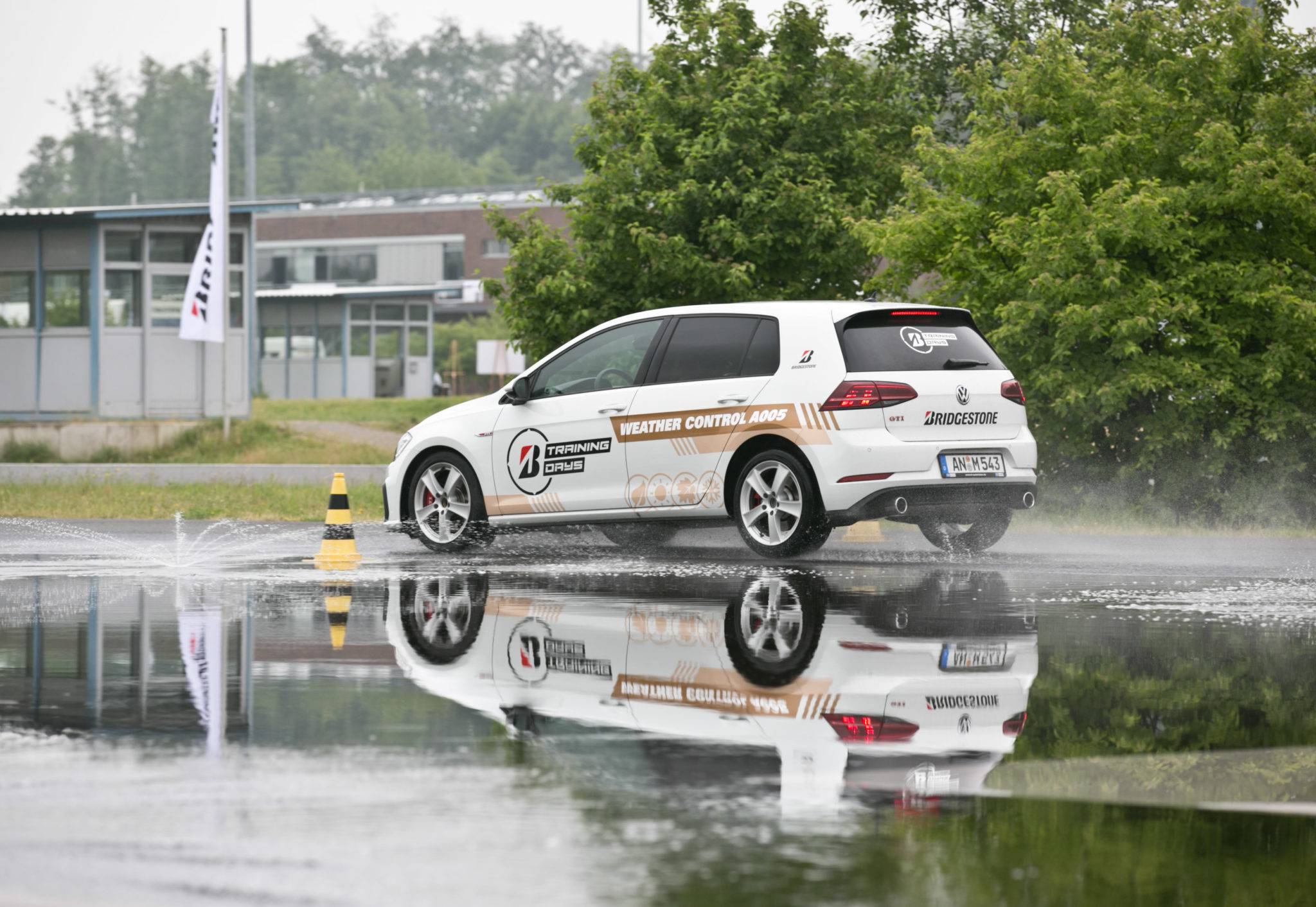 Firestone launched the second generation of its new all-season touring tyre, the Multiseason. Accommodating a wide variety of cars and drivers, the tyre joins other recent models, such as Roadhawk and Vanhawk 2, supplied by the Bridgestone brand to offer reliable tyres at a value price point. The Firestone Multiseason was preceded by its premium sister-brand Bridgestone's latest product designed to take advantage of the all-season growth market.
Firestone has sought to improve on the original Firestone Multiseason with an optimised pattern and contact area to allow faster water expulsion in the wet and a balanced level of tyre stiffness in the dry. This was achieved through extensive simulation modelling validated in the field. Firestone states braking, in both wet and dry conditions, showed marked improvements in January-February 2019. In tests by TÜV SÜD, the new generation of Multiseason demonstrated 9 per cent better braking in dry conditions and 14 per cent in wet conditions (size 205/55 R16 94V tyres fitted to a VW Golf VII). The tyre is labelled B for wet grip. The Multiseason carries the Three Peak Mountain Snow Flake (3PMSF) marking, making it compliant with all winter legislations in Europe.
Firestone market research, involving more than 15,000 European drivers, conducted prior to the development of the new generation Multiseason helped the brand meet specific challenges drivers face on a daily basis, such as sudden braking in the wet.
"We wanted to offer peace of mind to all drivers with the new generation of Multiseason," explains Laurent Dartoux, chief strategy & marketing officer at Bridgestone EMEA. "The roads might be dry when they leave home, wet by the time they arrive at work, and snowy when they drive home. But with the second generation of Multiseason, drivers will stay safe and feel in control all year-round regardless the weather conditions may be."
The new generation Firestone Multiseason also has grade C in rolling resistance in most sizes (others are ranked E) and demonstrates a 20 per cent improvement in mileage, based on Bridgestone's internal testing.
"Drivers associate Firestone with tyres they can depend on and offering additional benefits," adds Dartoux. "This doesn't just stop after they have made their purchase; drivers will benefit from reduced fuel costs and an extended tyre life span with the new Multiseason. And since they won't need to store or switch tyres, they will make further savings on costs and most certainly benefit from the extra convenience gained."
Developed and manufactured in Europe, the new Firestone Multiseason will be released in selected sizes in June 2019, with additional sizes being made available in January 2020. With 50 different sizes ranging between 13 and 18 inches, the new generation of Multiseason will cover 90 per cent of the market, as well as 70 per cent in high rim sizes of 17" and above to accommodate most passenger cars and on road SUVs.
Bridgestone Weather Control A005
The new Bridgestone all-season touring tyre, the Weather Control A005, was designed to match the needs of European end-users. Before beginning the design, Bridgestone questioned 15,000 European drivers about their day-to-day driving challenges. Bridgestone found that safety in wet conditions was one of the biggest concerns and that drivers wanted to be confident that their tyres were capable of handling different kinds of weather conditions.
The manufacturer states that the tyre offers drivers peace of mind whilst navigating the notoriously unpredictable British weather patterns from motorway driving to winding rural roads and unexpected braking in the city. Created at the Bridgestone Technical Centre in Rome, the premium tyre provides control in different weather conditions alongside the year-round convenience offered by the segment.
The tread design features a V-shape layout, a Z side shape and high-volume slots in the shoulder of the pattern. It works with the optimised body construction and contact pressure distribution to ensure the tyre performs to the expectations of end-users in terms of grip, fuel efficiency and wear. The use of Bridgestone's proprietary Nano Pro-Tech technology and a high silica content further support the performance of the tyre.
Independently tested and certified by TÜV SÜD, one of Europe's most respected independent automotive testing institutes, Bridgestone states that the Weather Control A005 "outperforms" its leading market competitor for braking in both wet and snowy conditions. The tyre has also been awarded the best-in-class, EU label A-grade for wet grip and C-grade for rolling resistance (with some selected sizes even achieving the B-grade in rolling resistance). The tyre carries the Three Peak Mountain Snow Flake (3PMSF) marking, certifying it for use in winter conditions, while offering, Bridgestone claims, comparable mileage to its premium summer touring tyre, the Turanza T005.
Bridgestone's north region marketing manager Andy Mathias said: "For drivers who want to stay in control, with the same tyres all year round regardless of sun, rain or occasional snow, we wanted to design an all-season tyre that keeps them going without compromising safety. This is what we achieved with the Bridgestone Weather Control A005."
Bridgestone's Weather Control A005, its first ever all-season touring tyre, is available nationwide now, initially in 68 sizes for 15" to 20" rims, covering demand for 94 per cent of passenger cars and on-road SUVs. Additional sizes are being made available in 2019, while four small-van sizes were also added to the range in late-2018. These are fitted with the manufacturer's DriveGuard technology, which can equip any car with runflat performance.