Yokohama gains Nissan Rus supplier award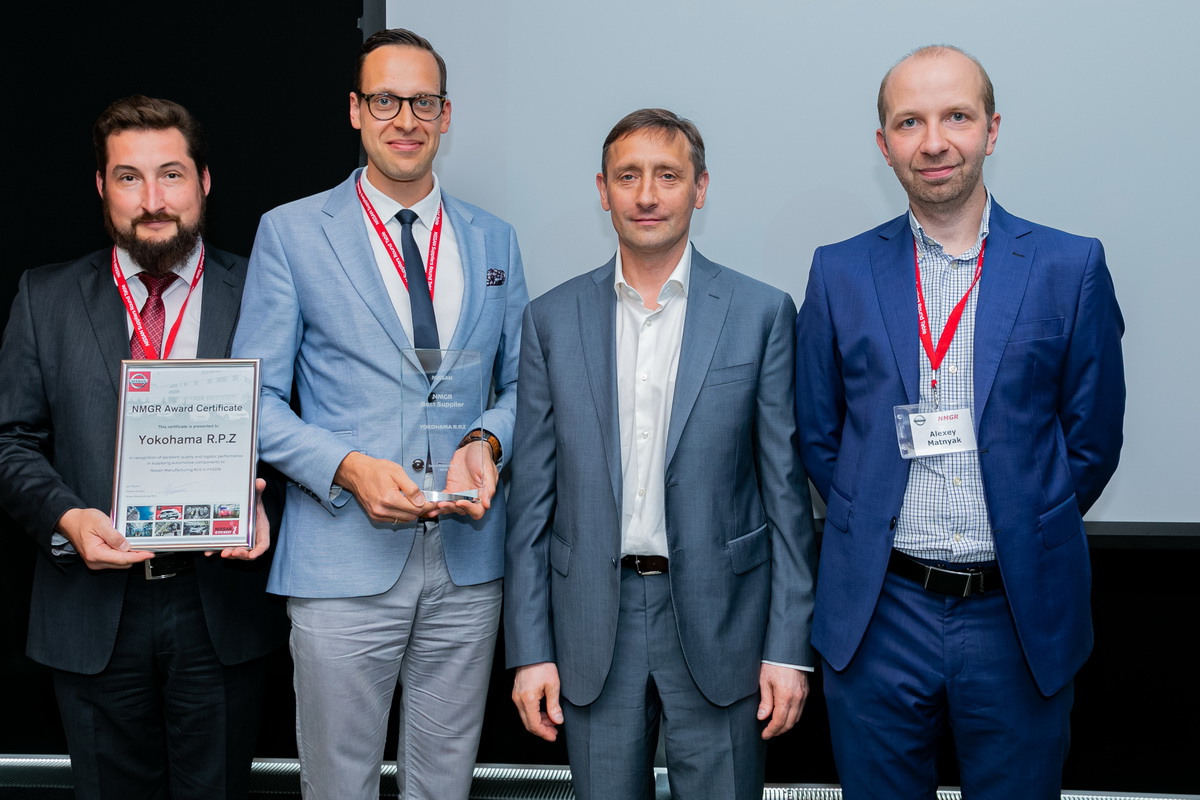 Nissan's Russian manufacturing operation has acknowledged tyre maker Yokohama a Nissan Best Supplier Award. Igor Boitsov, general director of Nissan Manufacturing Rus LLC, presented the award to LLC Yokohama R.P.Z. at a ceremony in St. Petersburg.
Six categories of Nissan Best Supplier Award were presented; Yokohama R.P.Z. was awarded in the 'chassis' category in recognition of the quality of its tyres as well as its supply system.
Yokohama R.P.Z. was established in Russia's Lipetsk special economic zone in December 2008. At the end of 2011, it became the first Japanese tyre maker to operate a passenger car tyre plant in the country. Yokohama has supplied original equipment tyres to Nissan Manufacturing Rus since 2015.