Van tyres: Continental launches VanContact Eco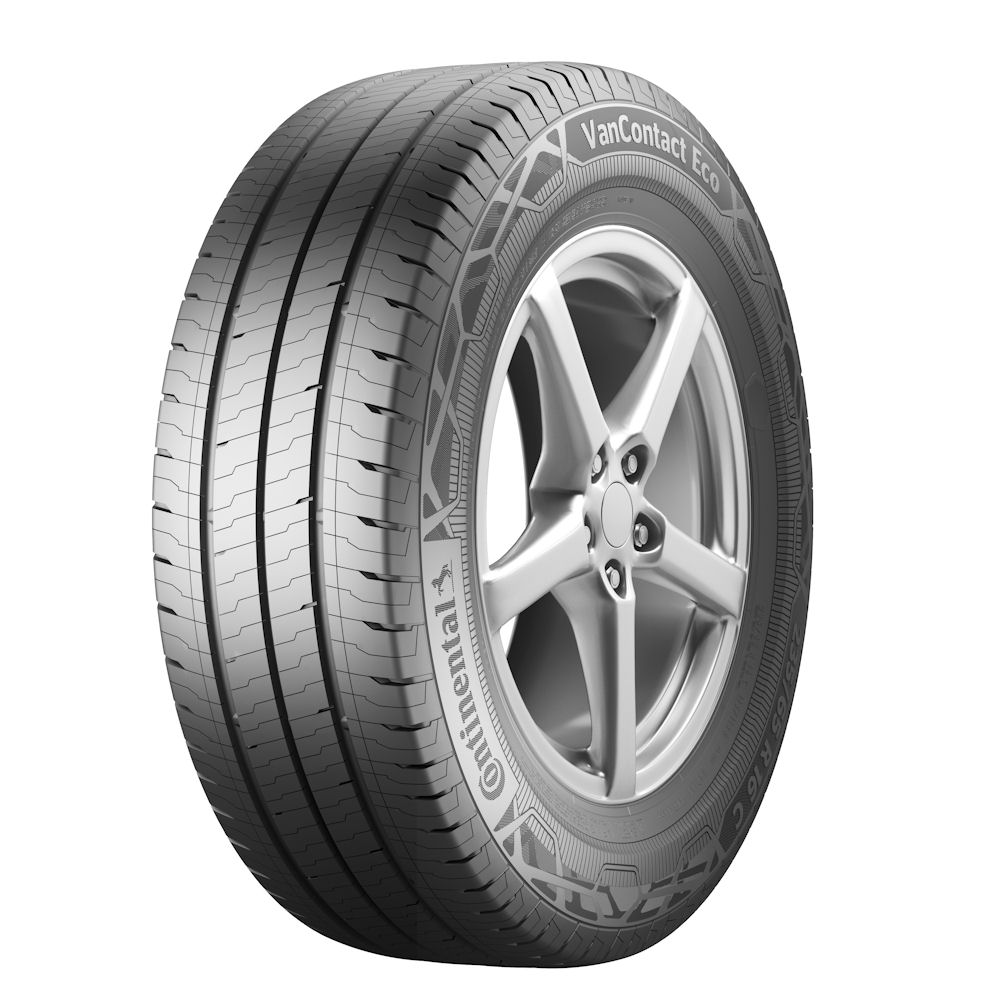 A new Continental light commercial vehicle tyre range is being rolled out. It's called the VanContact Eco, and Continental says the tyre offers "offers impressively high mileage, delivers precise handling and short braking distances on wet and dry roads" as well as lower rolling resistance than its predecessor, the ContiVanContact 200. This claim is backed up by the range's EU tyre label rating – key VanContact Eco sizes come with an A/A rating for wet braking and fuel efficiency.
Continental describes the VanContact Eco in evolutionary rather than revolutionary terms: The tyre's tread pattern is a "further refined" successor to that used on the ContiVanContact 200, and Continental has "improved the composition" of the prior model's compound for use in the VanContact 200.
"An innovative polymer compound takes the trade-off between wet-weather properties and rolling resistance to a new level," shares Continental. "It offers excellent deformation behaviour with the result that less energy is absorbed as the tyre rolls." The tyre maker also explains that rolling resistance has been further reduced through the inclusion of "newly-developed additives" in the tread compound.
The ribs in the centre and shoulder areas of the "completely redeveloped" VanContact Eco tread pattern are wider than those found on the ContiVanContact 200; Continental says they are sturdier, too. This increased stability, the tyre maker adds, means "less wheelspin and noticeably reduces wear, while significantly improving the handling characteristics even under heavy loads."
The new-generation tyre has a larger contact patch. Continental says this provides space for a new arrangement of tread grooves, tread blocks and sipes, and the result of this is reduced road noise. And in addition to having a positive effect on noise levels, Continental says the VanContact Eco's new circumferential centre groove design improves aquaplaning characteristics at the same time.
Continental will initially offer the VanContact Eco in ten popular sizes for 15 to 17-inch rims in widths from 195 to 255 millimetres and with aspect ratios from 50 to 75 per cent. It will be approved for speeds of up to 118mph.