Exol helps raise funds for Cancer Research UK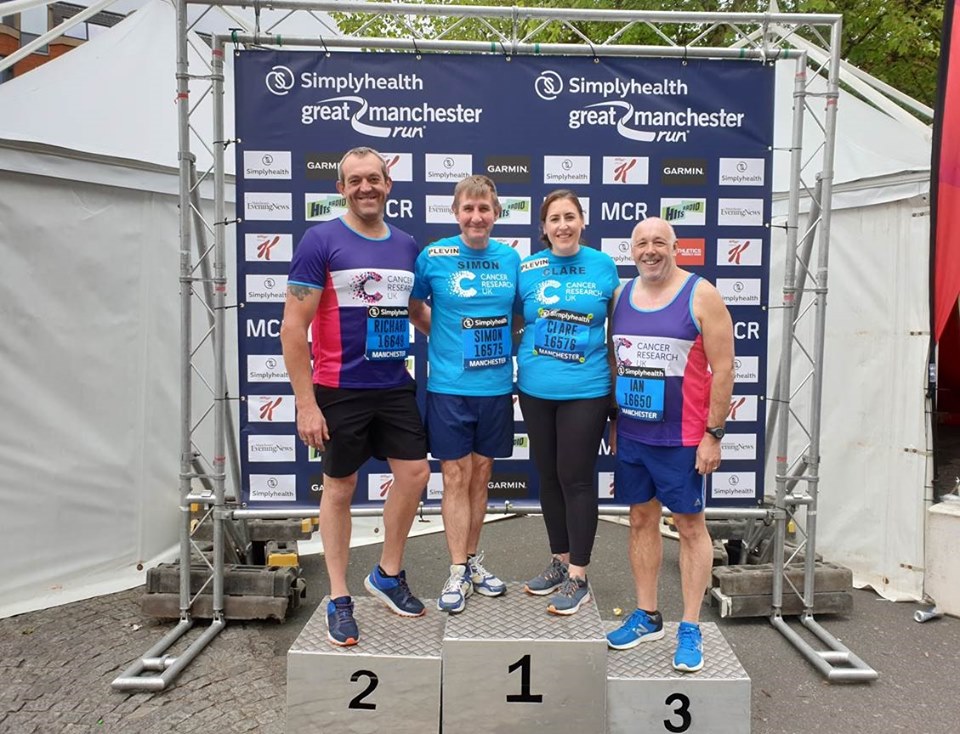 Exol has been celebrating the recent fundraising achievements of Plevin, one of the UK's leading wood processing and recycling companies,  which has raised over £1,000 in aid of Cancer Research UK by participating in two tough charity challenges.
Team Plevin completed the Great Manchester Run on 19th May, where around 30,000 competitors descended on the city take part on what is known for being Europe's biggest 10km race.
In addition to this, Ian Blewitt, group engineering manager at Plevin, took on the Tour of Tameside, from 13th – 16th June, a four-day event covering a variety of physically and mentally demanding running routes and terrains. The challenge included a 10K trail race, 6 mile fell race and half marathon before finishing with a 7-mile road race.
A total of £1,110 has been raised so far, with more donations expected to come in over the coming days and weeks.
Steve Dunn, Exol Lubricants sales and marketing director, said: "Well done to Ian and the rest of the Plevin team who took part in these two challenges, which were no mean feats. Raising over £1,000 is fantastic and Exol is extremely proud to support such a vital cause."