Cooper Tire supports Wiltshire Air Ambulance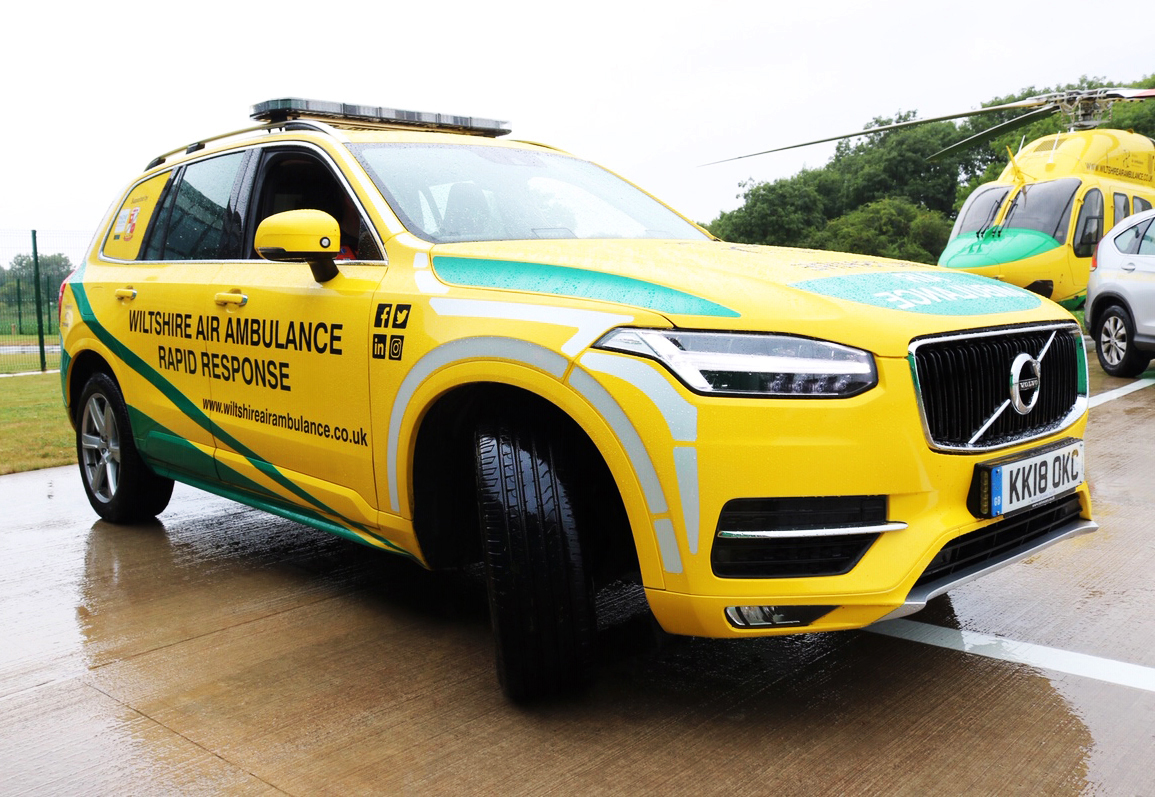 Cooper Tire Europe will support Wiltshire Air Ambulance emergency medical service by supplying Cooper Zeon 4XS Sport tyres to the charity's XC90 rapid response vehicle (RRV) and Honda CR-V support car.
The RRV is used to attend time-critical incidents by road when the helicopter is unable to fly, or if it is quicker to reach the patient by car. The vehicle is fitted with the same equipment carried on the helicopter. In 2018, the RRV attended over 600 missions across Wiltshire and the surrounding area, equating to 55 per cent of the total missions carried out.
Wiltshire Air Ambulance is on-call and operational up to 19 hours a day, 365 days a year and, on average, is called to three incidents a day in its helicopter and via the road. A registered charity, it is now based at its recently-opened headquarters on the outskirts of Melksham. From this new airbase, the helicopter can reach anywhere in the county within 11 minutes. The charity relies on donations to keep saving lives and is not funded directly by the Government or any National Lottery grants.
Jaap van Wessum, general manager, Cooper Tire Europe, said: "As a Melksham-based business, we are delighted to be able to assist the Wiltshire Air Ambulance and help this valuable local charity to continue its great work in providing such an essential service to the local community."
Richard Miller, Clinical Service and Ground Base manager for Wiltshire Air Ambulance, said: "It costs £3.75 million a year to keep the air ambulance flying, so the charity is very grateful to local businesses for their support. We are delighted that Cooper has been able to offer such practical assistance and we have been putting the tyres through their paces in a variety of medical emergencies."
Wiltshire Air Ambulance is not the first emergency service to be equipped with Cooper products. The South Snowdonia Search and Rescue Team (SSSART) already traverses the rugged and remote mountains of the Snowdonia National Park, North Wales with the Discoverer STT Pro Mud Terrain tyre.