Ben releases 12 September Charity Cricket Match details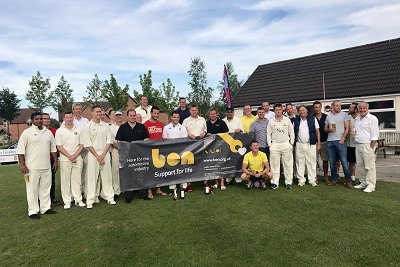 This year's Ben Charity Cricket Match, sponsored by FPS Distribution, is taking place at Dorridge Cricket Club on Thursday 12 September 2019. The organisers states that it has been pleased with the initial response, but would welcome more participants.
The first game is scheduled to start at around 9.30, but there will be refreshments available beforehand. Teams and the format will be announced on the day and play is due to finish at about 18.30. Complimentary car parking is available at the venue.
There are various options for people who would like to take part on the day, either playing or spectating. There are also opportunities to advertise in the programme or to have a banner on display. For those unable to attend it is possible to make a donation to Ben.